Eating In The Backyard Escape Of Bagel Pub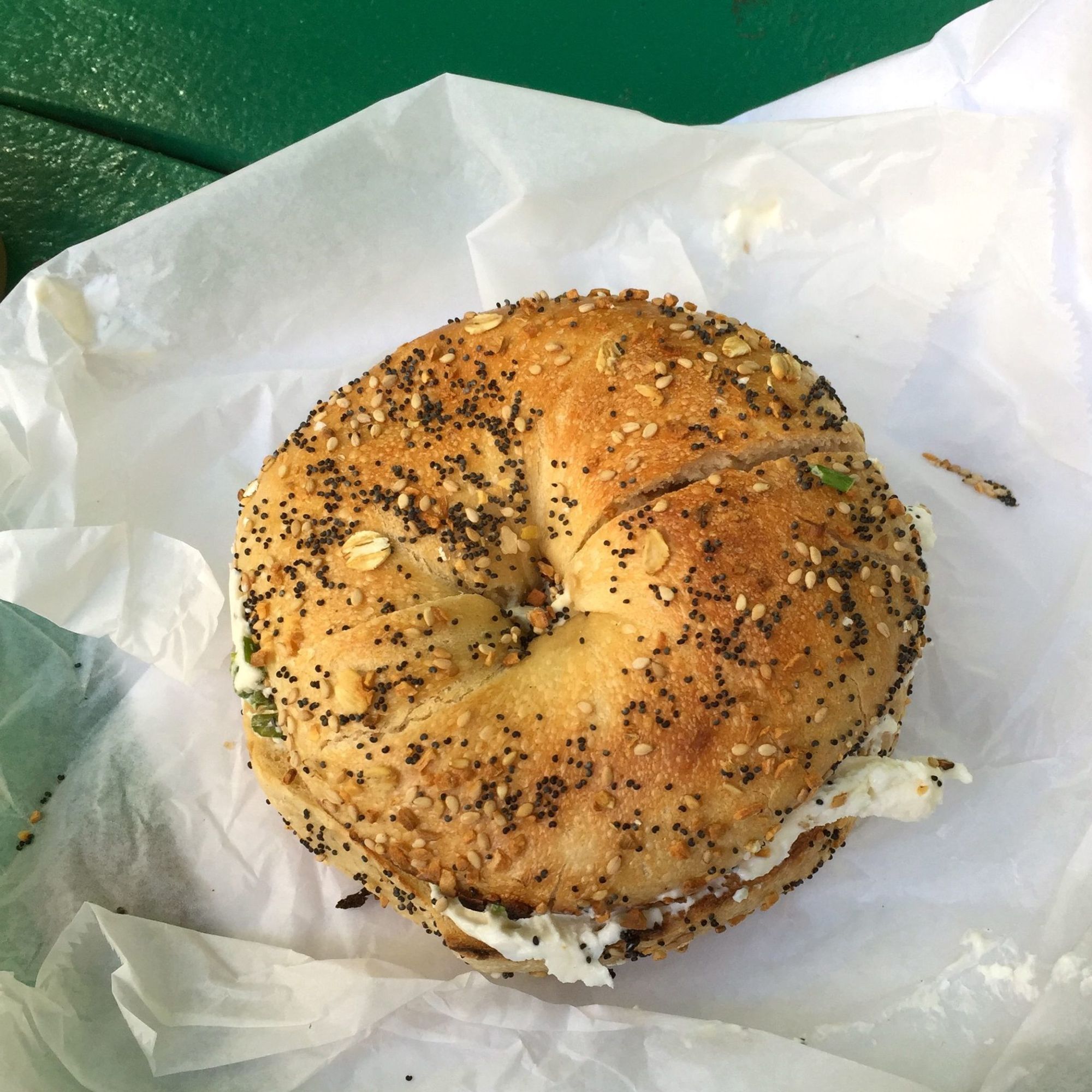 We know there's a lot of debate, deservedly so, about who makes the best in the neighborhood. But at least one thing that's hard to argue is which bagel place has the best backyard — that would be Bagel Pub, no contest.
The shop, located at 287 9th Street, between 4th and 5th Avenues, is definitely a contender for top bagel in the neighborhood. The bagels are on the big side, doughy and chewy in the middle, with a crust that's got a good bite to it, and unlike one nearby, much-heralded spot, they will toast it for you if you want (not to say these need it). In our opinion, all they need is some cream cheese, but bagel breakfast sandwich fans should check out the ABC, an egg sandwich with avocado, bacon, and cheddar cheese, which makes for an pretty decadent start to the day.
In the colder months, you'll be faced with limited seating options, but it's a good quick stop if you're headed to the subway at 4th/9th and want to grab something to eat at the office. But then, as the weather gets nicer, they not only open up the front doors to add some sheltered seating on the sidewalk, they also welcome you to hang out in the backyard.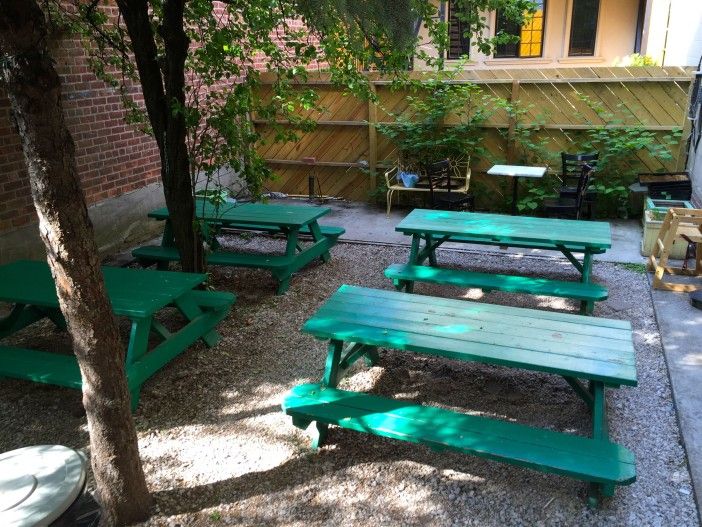 Out through the back and down a flight of stairs, the sheltered area is a world away from the busy streets outside. If you're not lucky enough to have a yard, deck, or stoop at home, this is a nice retreat for a quick and casual family breakfast, lunch with a friend, or even as a place to grab some iced coffee and get a little work done in the breezy great outdoors — though note, while they do have free wifi, it's stronger indoors.
Though you can usually find a line at the counter on weekend mornings, it moves pretty quickly, and the staff is always friendly and helpful. If you've got your own outdoor space, you can also get stuff delivered, otherwise, this backyard is waiting for you weekdays from 6am-6pm, and weekends from 7am-4pm.