DOT Submits Plans To Rehabilitate Portions Of Brooklyn Bridge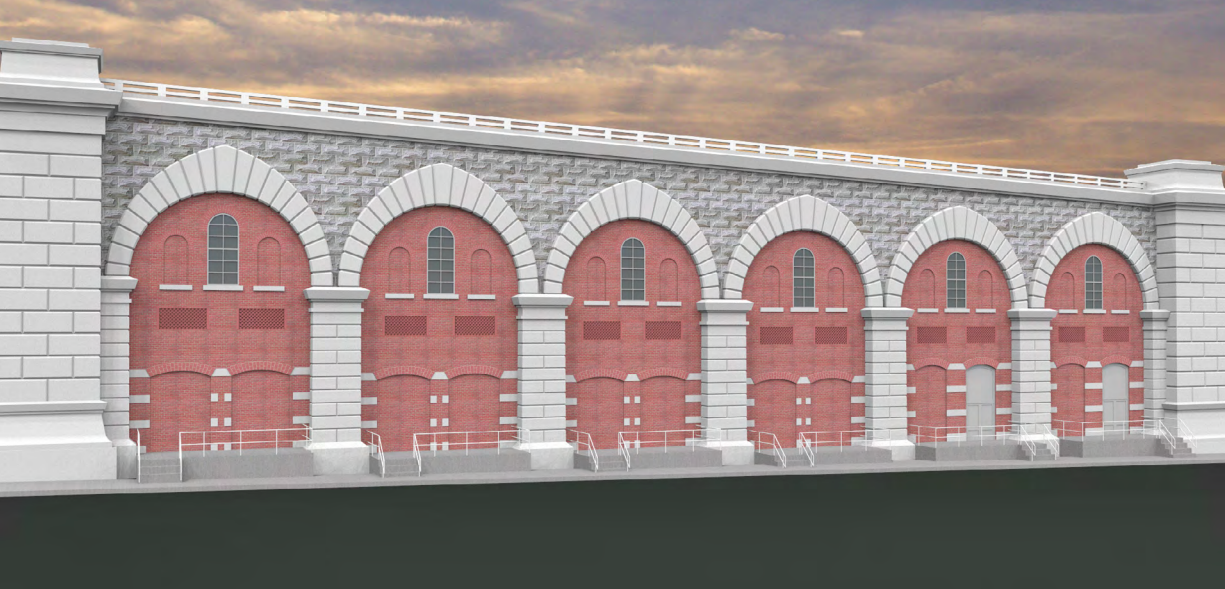 [UPDATED: Friday, July 13 at 2:30pm] The LPC unanimously approved DOT's proposed plan to restore the Brooklyn Bridge's arches and towers. DOT plans to begin the work in June 2019, according to Brooklyn Daily Eagle, and expects to complete the project in December 2022.
BROOKLYN BRIDGE – The Landmarks Preservation Commission (LPC) will review the NYC Department of Transportation's (DOT) plans to the rehabilitate the approach arches, towers, and ramp substructures of the Brooklyn Bridge at a public hearing scheduled for Tuesday afternoon.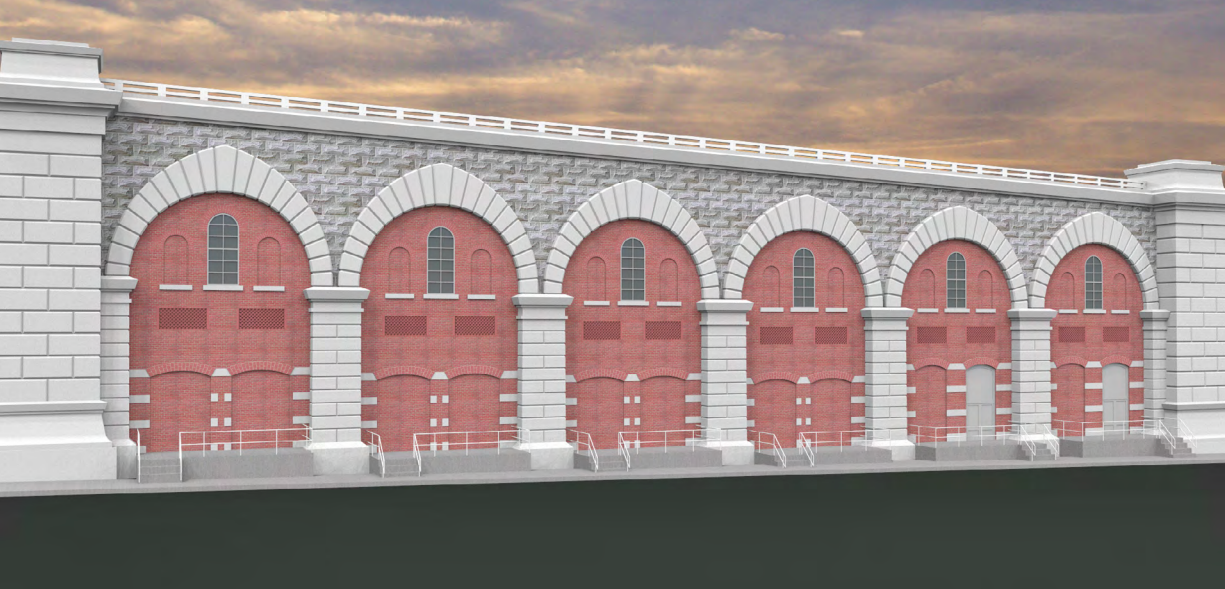 DOT's Division of Bridges submitted a proposal late last month detailing the repairs that need to be made to the iconic bridge. For the bridge's main towers and bridge spans, the agency will clean and repoint the masonry; reinforce the granite arches by drilling, installing, and grout reinforcing bars to secure blocks in the arches; and replace the modular roadway joints.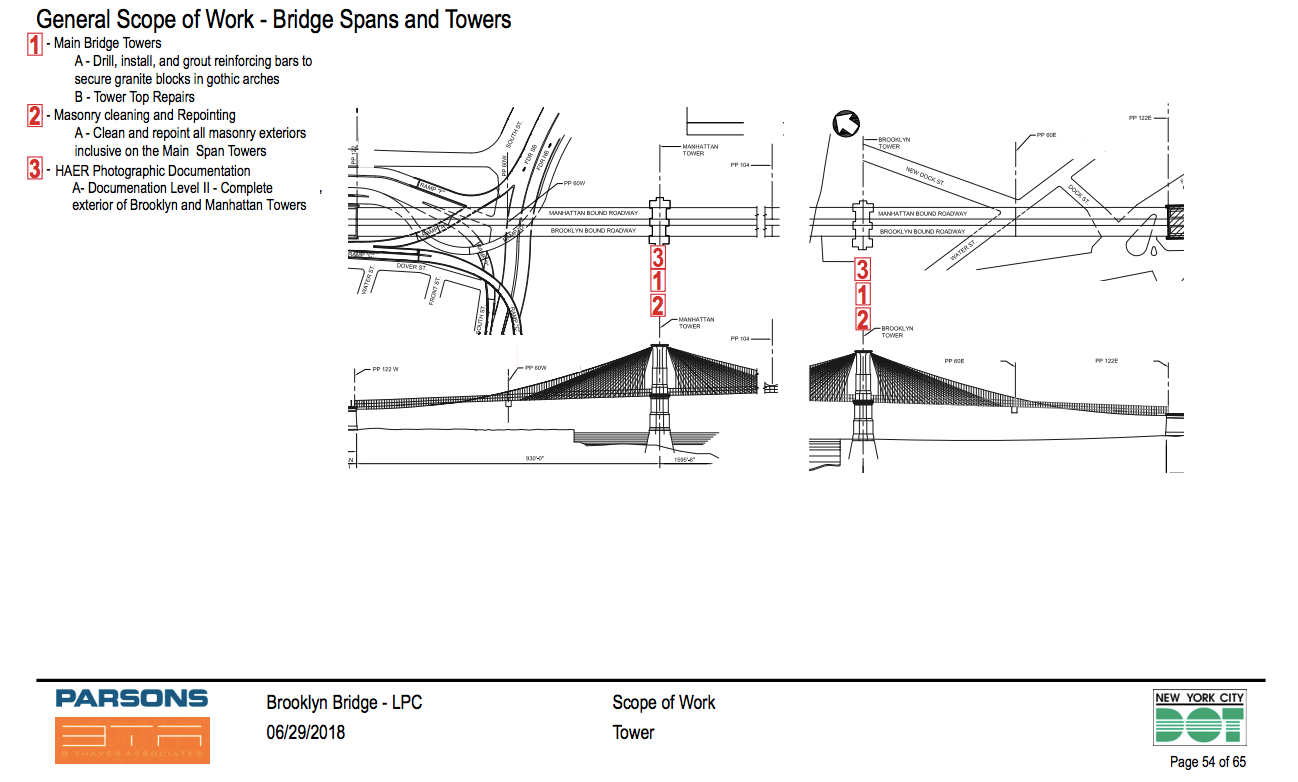 On the bridge's Brooklyn side, DOT plans to upgrade the exterior approach arches, drainage system, interior walls and floors (Arch Blocks I-III). On the Manhattan side, DOT plans to address the exterior approach arches, interior floors, electrical and ventilation systems, interior traverse walls, and foundations (Arch Blocks A-E).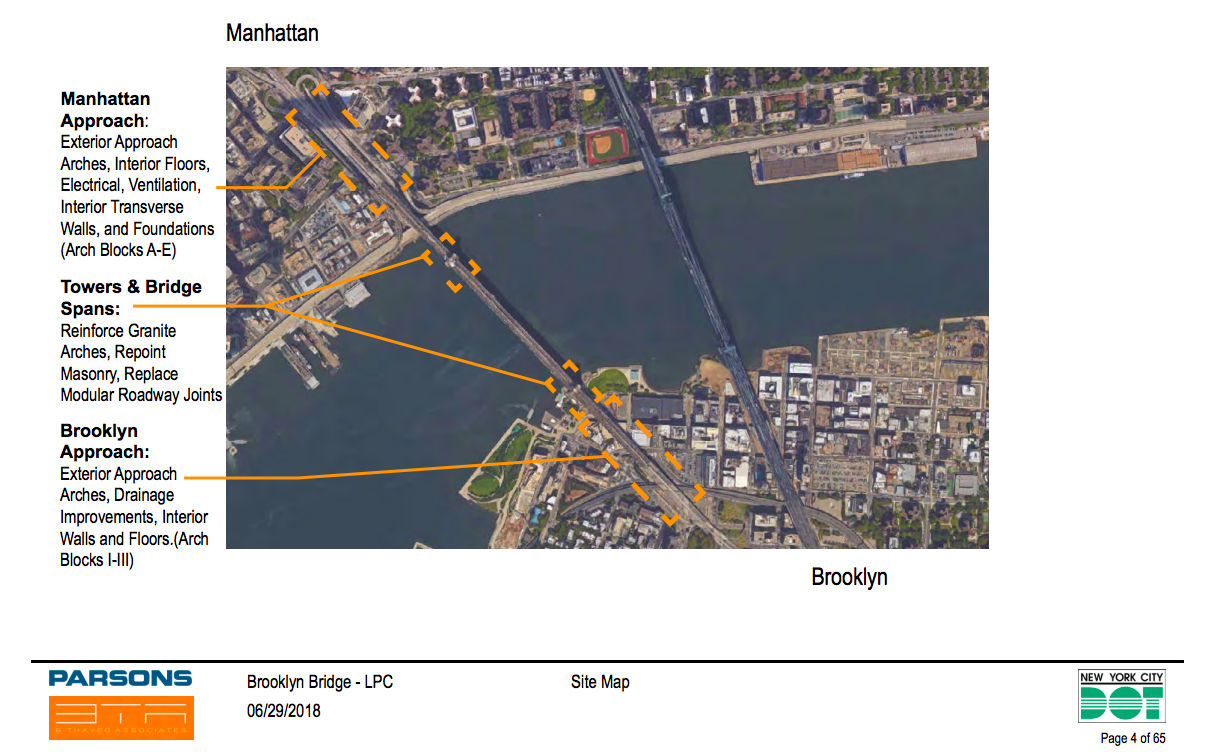 Upgrades on the arch blocks will include "infilling windows with bricks," according to New York YIMBY, and installing louver air vents as well as stainless steel doors on the ground-level entrances. Some of the "brick walls too deteriorated to repair" in the Manhattan Arch Blocks will be removed and replaced with a brick facade that "retains [the] original character."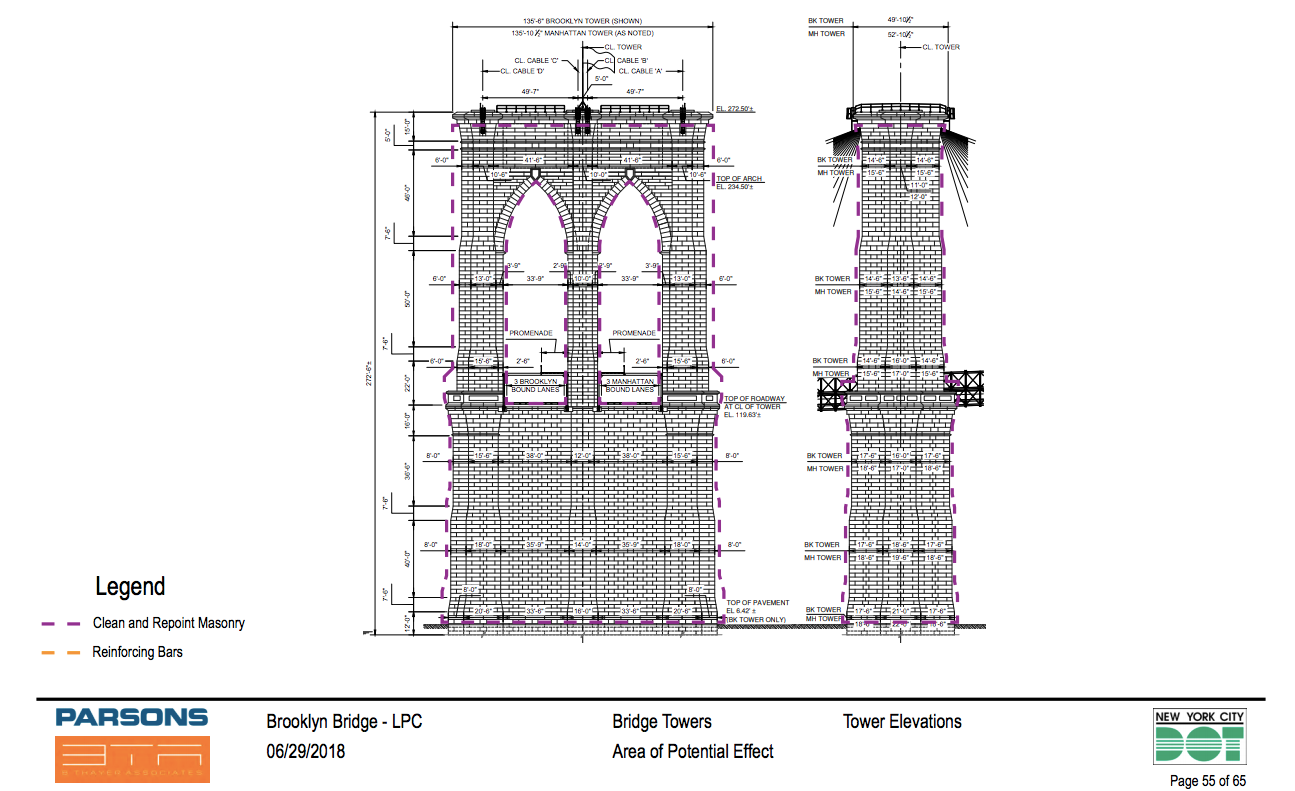 The Brooklyn Bridge debuted in 1883 and was designated a National Historic Landmark in 1964.
Read about Emily Warren Roebling here and the important role she played in the bridge's construction. Click here to read about DOT's plans to ease bicycle and pedestrian congestion on the highly-trafficked bridge.
See DOT's full presentation to the Landmarks Preservation Commission here.