DOT Agrees To Repairs On Bay Parkway, Other Area Streets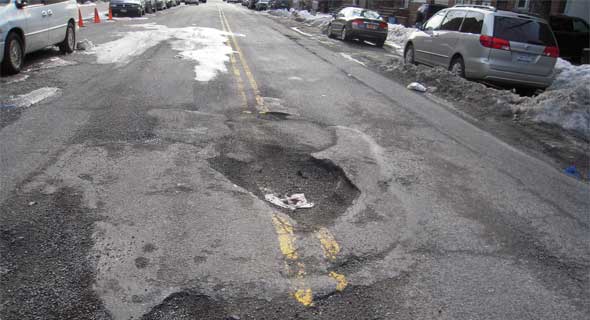 The following is a press release from the offices of Assemblyman William Colton and Councilman Mark Treyger:

Council Member Mark Treyger and Assembly Member William Colton are pleased to announce that the NYC Department of Transportation (DOT) has included a number of local streets in this year's resurfacing plan at their request on behalf of the community. The DOT currently plans to resurface Bay Parkway from 81st Street to 86th Street and the majority of 86th Street from 14th Avenue to Stillwell Avenue this summer, with nighttime milling work set to begin July 28 and nighttime repaving starting August 11. Council Member Treyger and Assembly Member Colton are still working with the DOT to have Stillwell Avenue from 86th Street to Harway Avenue added to the DOT's repaving plan.
In addition, the following streets have been included in the DOT's September repaving schedule: Kings Highway from 78th Street to McDonald Avenue; Bay 29th Street from 86th Street to Cropsey Avenue; 19th Avenue from 61st Street to 86th Street; 80th Street from Bay Parkway to Stillwell Avenue; and Cropsey Avenue from Bay Parkway to 26th Avenue. While this is the current plan for September, the DOT cautions that minor changes could occur at the last minute in terms of exact locations or timing.
"Having smooth, pothole-free streets are a basic but vital part of every neighborhood's infrastructure, and the incredibly harsh winter has obviously left many local roads in very bad shape. In response, we have worked closely with the DOT over the past few months to identify the worst stretches and make sure that important neighborhood thoroughfares like Bay Parkway, 86th Street, Kings Highway and others were included in this year's resurfacing schedule. Maintaining and improving the quality of life for residents across Bensonhurst and Gravesend is a top priority for both of our offices, so we will continue to work with city agencies to deliver the services and resources that our community deserves," said Council Member Treyger and Assembly Member Colton.