Don't Panic! Cafe Glechik Only Closed Temporarily For "Top Secret" Renovations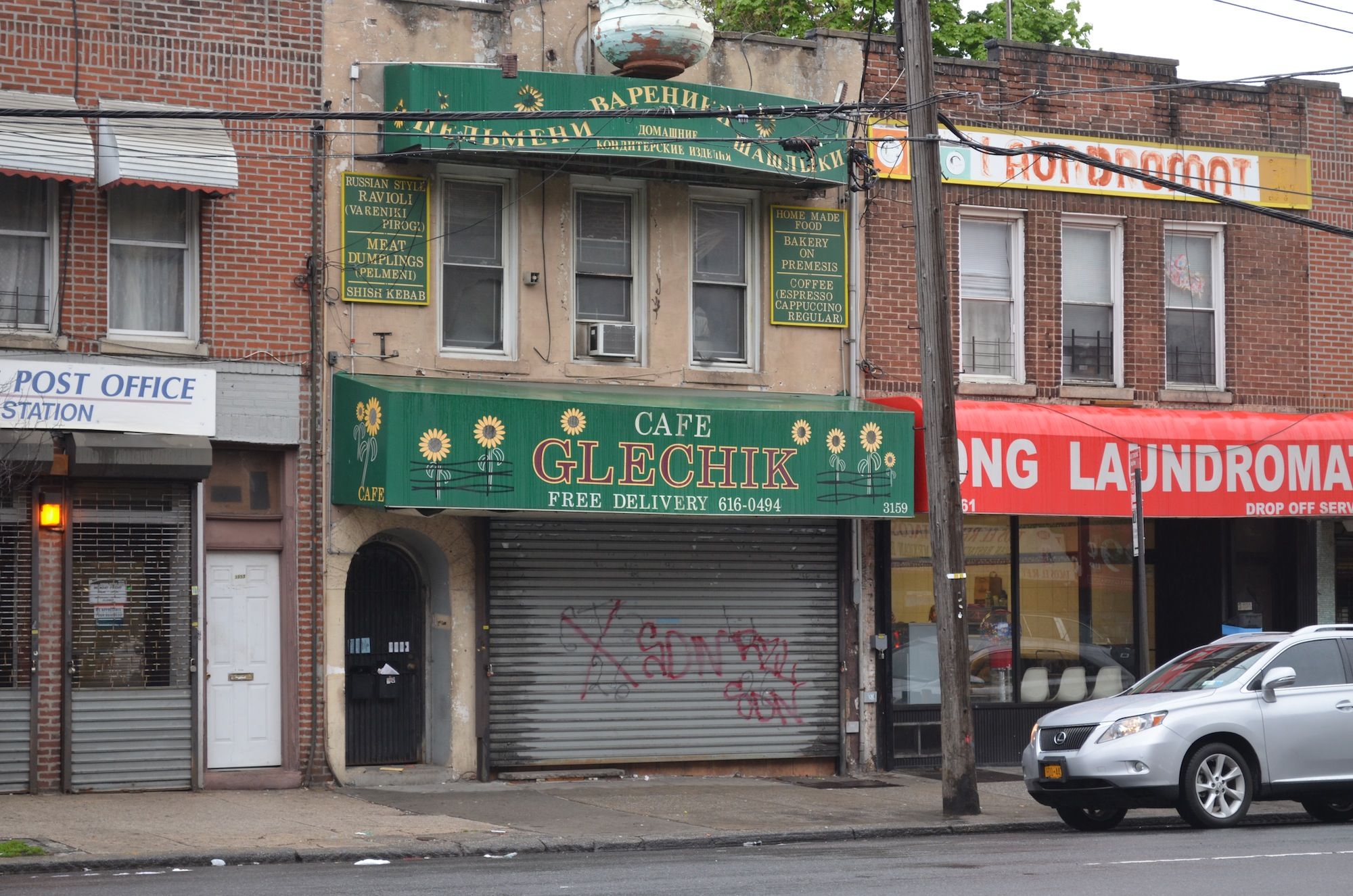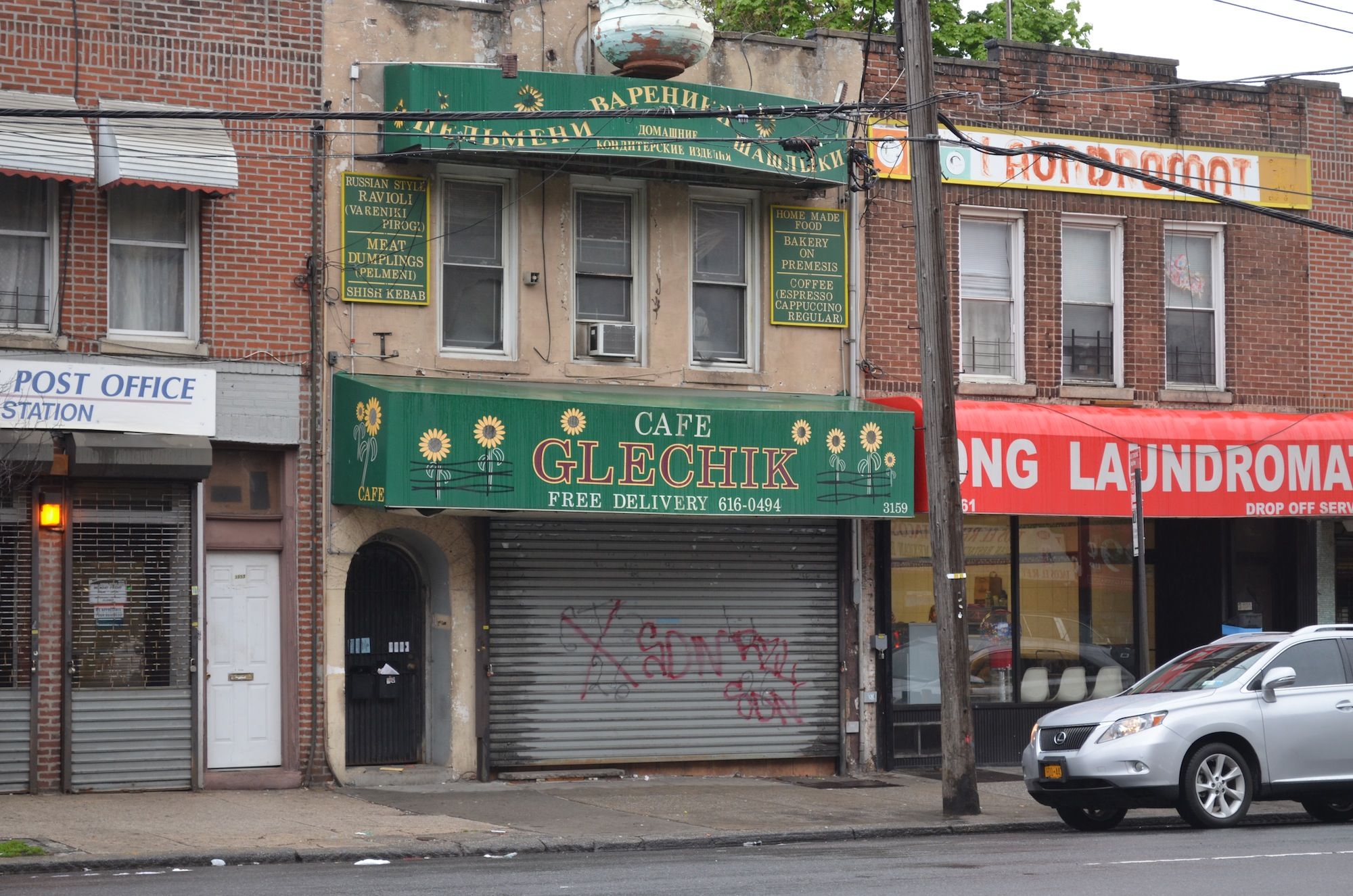 For those who noticed the closed metal gate and dark windows at Cafe Glechik's flagship location in Brighton Beach — don't worry — the restaurant is only getting a rehab and is expected to reopen in mid- to late-summer.
Paul Tesler, whose family owns the restaurant, said it was closed for renovations about a month and half ago.
"Everyone should not panic," said Tesler, who explained their other restaurant in Sheepshead Bay has been regularly getting calls from concerned customers.
Tesler's father and grandmother brought their family recipes from Odessa to Brooklyn in 1998 — and quickly established Cafe Glechik on Coney Island Avenue, near Brighton Beach Avenue. The restaurant quickly became a neighborhood treasure, earning rave reviews in the New York Times, Village Voice, and, of course, this publication. It even got a visit from Anthony Bourdain and appeared on his Travel Channel show.
Tesler was tight-lipped about the renovations, calling them "top secret" and refusing to explain why the project was being kept under wraps. But he promised the restaurant will have a "newer vibe" and create an "overall better experience" when it reopens.
The family is hoping their the Coney Island Avenue location will return in July, Tesler said, but the work could drag on until mid-September. In the meantime, loyal patrons can get their dumpling fix at the Cafe Glechik at 1655 Sheepshead Bay Road, which opened in 2010.