Donate Blood to South Slope Boy Undergoing Chemotherapy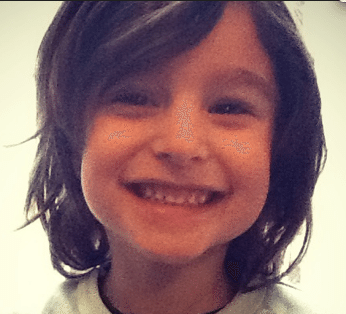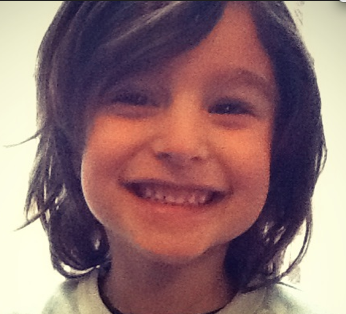 Little Caleb Sande, pictured above with the kind of twinkle in his eyes that could win over even the surliest of curmudgeons, needs our help.
The PS 10 first grader was recently diagnosed with Burkitt's lymphoma, a rapidly growing form of non-Hodgkin lymphoma, and is in the midst of a rigorous chemotherapy regimen at Memorial Sloan-Kettering Cancer Center.
"He will need a total of 8 cycles of chemo, and has already completed three rounds," his mom Ellen told us. "After each round of chemo his blood counts go down. He is on a medication to help bring his white blood count come back up, but for his red blood cells and his platelets he gets transfusions."
Since Caleb's treatment requires regular blood transfusions, it's important to make sure the available supply is kept at a consistent level.
This is where you come in, South Slope.
Blood and platelet donations in Caleb's name can be made in the Blood Donor Room of Memorial Sloan-Kettering Cancer Center:
Schwartz Building Lobby
1250 First Avenue
(Between 67th and 68th Streets)
New York, NY 10065.
Hours for the center are Fridays through Mondays, 8:30am to 3pm, and Tuesdays through Thursdays, from 8:30am to 7pm.
It is important to note that appointments are required to make a donation, and must be obtained by calling Memorial-Sloan Kettering. Those interested can contact Joe Licata, Manager of the Blood Donor Program at 212-639-8177 or licataj@mskcc.org.
Ellen was kind enough to give us a few facts about the donation process.
"First of all," she said, "before one can donate, the blood bank will ask the potential donor questions, so if anyone wonders 'is it safe for me to donate blood if I _____?' then that will become clear when they call Sloan.
"Secondly," she continued, "people often ask 'do I have to be a particular blood type to donate?' All donations made for Caleb are screened and typed. Any blood that is NOT compatible with his is then given to another patient for whom it is a match. Any blood that is a match, but not used by Caleb within a certain time frame will also be released for use by other patients.
"Caleb is A+, so blood that is A+, A-, O+, or O- may go to Caleb," explained Ellen, "but anyone who is B+, B-, AB+ or AB- should absolutely feel free and encouraged to donate. It gives us great comfort to know that such a gift is being given to the patients of Sloan-Kettering in Caleb's name.
"Caleb has received transfusions that were not specifically donated for him," she said, "and we are happy to help bring blood to other children and adults in need."
Ellen also told us that it's best to "stagger donations so they don't all expire at once." To help organize this community involvement, friends have created a spreadsheet for volunteers to share what dates and times they plan on visiting the blood donor room. Please remember, though, that you must call Memorial Sloan-Kettering to schedule your official reservation.
Join us in helping to keep that twinkle in Caleb's eyes shining bright. Sign up to donate today.
Image via Ellen Hollander-Sande