Dog Abandoned In Prospect Park Needs Forever Home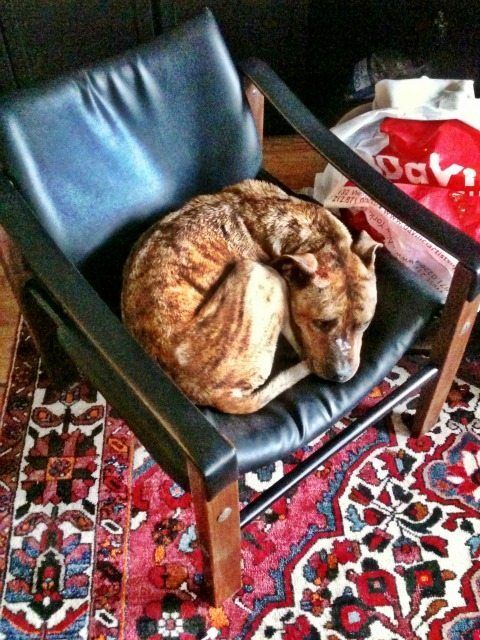 South Slope resident Gant Powell found this handsome fella tied to a bench in Prospect Park on Monday:
I was taking a jog, and stopped to get him some much needed lunch and a bath. We visited the vet (Animal Kind Veterinary Hospital, 365 7th Ave Brooklyn – they were amazing and so informative) and got him all checked out. His name is Bentley according to his microchip.
He is very friendly and well-behaved, though he needs a little help on the leash. Part of that is probably that he's only about two years old (vet estimate). We got his shots, some antibiotics for the wear and tear that comes from living on a bench for a few days, and some dog food to get him fattened up. His collar was traded in for a harness (way easier to walk).
He weighs 52.6 lbs, and he'll get bigger as he eats properly. Right now he's napping on his new bed, and he's so freaking cute and wonderful.
As much as he would love to, Gant is not in a position to keep Bentley permanently, and he's hoping to find him a fabulous new family. If you would like to open up your home, or are interested in more information, email gantpowell@gmail.com.
Image via Gant Powell