Ditmas Park Weekend Events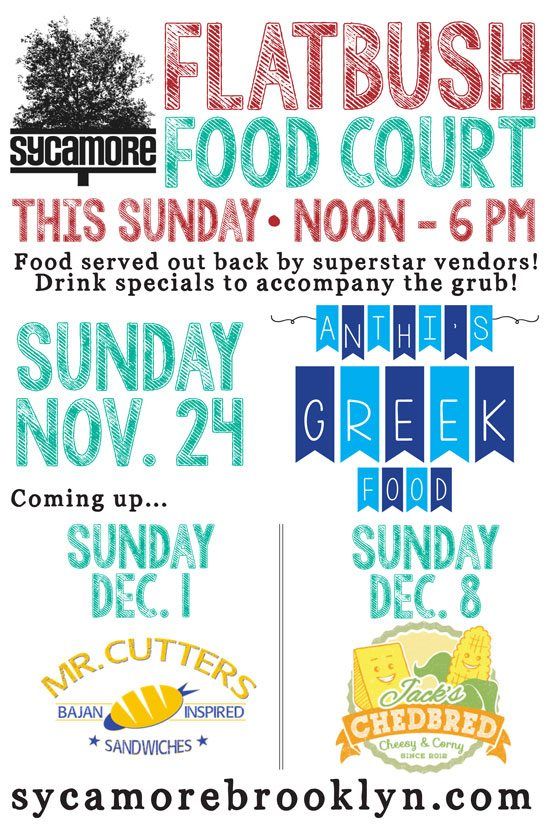 Saturday couldn't come soon enough! This weekend is jam-packed with lots to do, from dance parties to a fundraiser brunch and more.
Saturday, November 23
Sunday, November 24
Meditate for free at at Jaya Yoga East, 8:30am.
Play and sing at Toddler Time with Mary Jo, Lark, 10am.
Email or call ahead of time for the second Typhoon Yolanda benefit brunch, Purple Yam, 11am-4pm.
Anthi's Greek Food stops by the Flatbush Food Court, Sycamore, 12-6pm.
Attend an interfaith Thanksgiving service at Our Lady of Refuge, 4pm.
Join the Ditmas Park Sitting Group to meditate at Third Root, 6:45pm.
Iskha Daaf plays at Lark, 7-9pm.
Game on! At Board Game Night, 773 Lounge, 8pm.
The Cortelyou Jazz Jam is at  Bar Chord, 9pm.
There's live music with Mike O'Malley at 773 Lounge, 9pm.