Ditmas History: Shoes, Balls & Greeks
455-457 Coney Island Ave. between Church and Friel is now home to Prospect Power Sports, but have you ever wondered what was there before the shiny bikes and gear?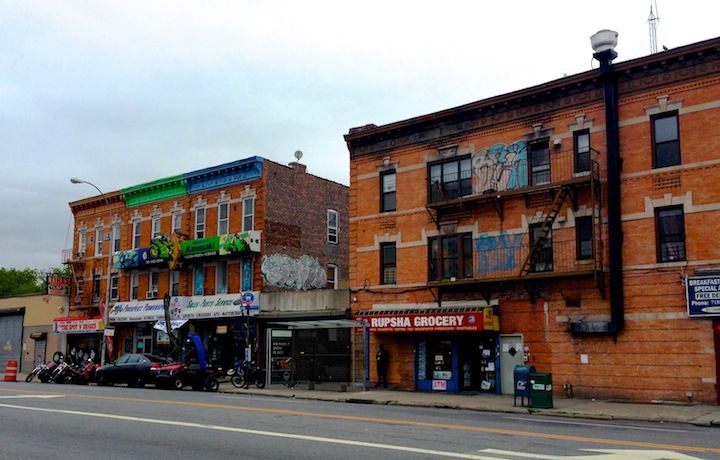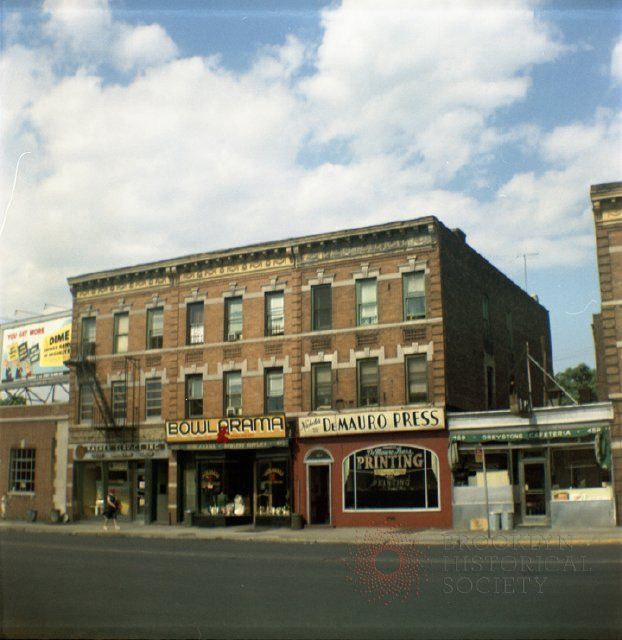 This 1961 photo from Brooklyn Visual Heritage shows a few great things–DeMauro Press; Greystone Cafeteria, which is now empty; and, wait a second–Bowlarama?
Bruce of Prospect Powersports, who grew up in the neighborhood, was surprised to learn about the existence of Bowlarama–but suggested it might just have been a supplies shop and left the role of actual alley to Leader Lanes at 947 CIA (which was, in a previous life, Leader Theater).
Greystone Cafeteria is the spot on the block that seems to have the most information available. It was owned by George Fusscas and his brother Christopher, who was born on the Lower East Side in 1909 and ended up moving from Brooklyn to the Catskills, where he lived to 103. In 2009, The Andes Gazette wrote about the brothers' history and newer restaurant, Andel Inn:
They had been living in Brooklyn, where they ran the Greystone Cafeteria on Coney Island Avenue. So, 56 years ago, they established themselves at the Andel Inn. At that time, not too many people were accustomed to "city slickers" moving up to this rural area of the Catskills, and in the beginning the going was tough.
Over the years, Chris & George became famous for their Hot Roast Beef "Sanquitches" & Cole Slaw. People from all up and down the Route 28 corridor became regulars of "The Greeks", a nickname the local patrons gave their establishment.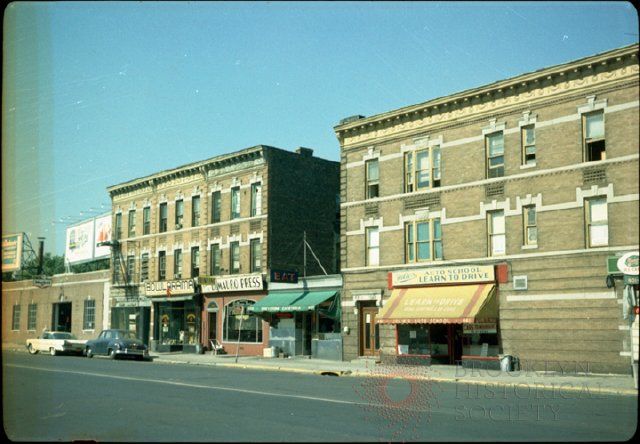 Other interesting things to note are the now-missing billboards to the north of Bowlarama/Prospect Power Sports, and the door that moved from one side of what was then a driving school and is now Rupsha Grocery to the other.
Does anybody remember any of these stores–and the name of the place we can't make out all the way to the left?