Ditmas Park Weekday Events Spotlight: August 8–August 11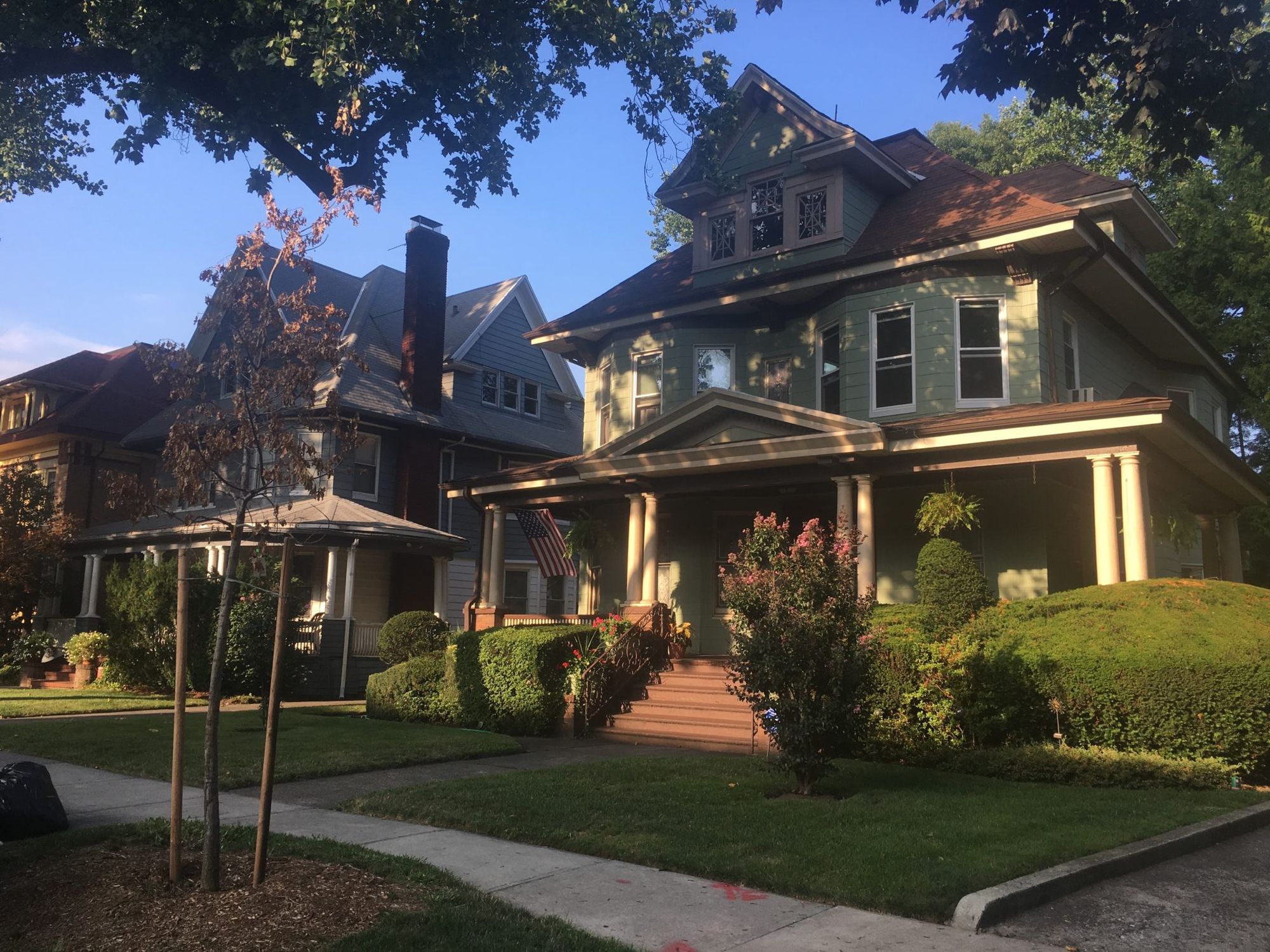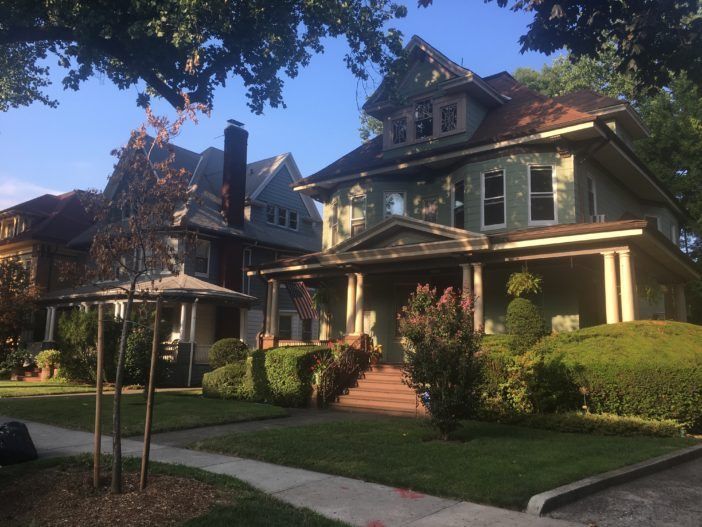 Staying home for the August vacation exodus? Celebrate the late summer with 10 local events for everyone — whether you're looking to tour Prospect Park's bat population or historic architecture at the Kings Theater, discover local artists or catch some stars at outdoor movie screenings  — this is your spot for the hottest weekday events in (and immediately around) Ditmas Park. If you have an event to share, email us at editor@ditmasparkcorner.com.
Kids: Summer Reading & Ready Set Paint
When: Monday, August 8 from 3pm to 4pm.
Where: Cortelyou Public Library, 1305 Cortelyou Road at Argyle Road.
What: Join the library's Monday afternoon kids art project: decorate your own sports bag. Kids can also use this opportunity to work on their summer reading and game boards — adults will be on hand to help with any project.
How Much: Free
Live Music at Bar Chord
When: Monday, August 8 at 9pm.
Where: Bar Chord, 1008 Cortelyou Road, between Coney Island Avenue and Stratford Road.
What: Got the Monday night blues? Revive yourself with a soulful rock and blues show by Michael Louis Solo at our neighborhood bar/music venue.
How Much: Free show, but grab drinks at the bar.
Historic Tour at the Kings Theater
When: Tuesday, August 9 at 11am.
Where: Meet under the marquee at The Kings Theater, 1027 Flatbush Avenue between Tilden Avenue and Duryea Place.
What: Taking a staycation in Brooklyn this week? Enrich your neighborhood knowledge with a guided, 60-minute historic tour of the former movie palace The Kings Theatre. See how the theater got its new life as a state-of-the-art live performance venue, after a $95 million restoration.
How Much: $15 per person, reserve tickets here.
Summer Movies Series: Prince's Purple Rain
When: Tuesday, August 9 at 7pm. Movie starts at sundown.
Where: Brooklyn College Campus lawn, 2900 Bedford Avenue between Campus Road and Avenue I.
What: Get out the blankets, popcorn and nostalgia for Summer Movie Night Old School, featuring an outdoor screening of  Purple Rain: A tribute to the late, great Prince. There'll be free refreshments, music and contest prizes, presented by Council Member Jumaane D. Williams, Brooklyn College and Sesame Flyers.
How Much: Free, click here to RSVP.
Local art exhibit reception at the garden
When: Wednesday, August 10 from 6pm to 8pm.
Where: East 4th Street Community Garden, between Fort Hamilton Parkway and Caton Avenue.
What: Celebrate art in our own backyard, at the opening reception of the garden's first-ever art installation  organized by local artist Scott Reeds and featuring installations by New York City artists. Search for all eight artworks scattered throughout the beautiful garden, meet the artists, and snack on refreshments. The show will stay on-site until mid-October, but catch the festivities on opening night.
How Much: Free and open to the public whenever the gates are open.
Celebrate Brooklyn! Labyrinth / Donny McCaslin Group
When: Wednesday, August 10 at 7:30pm (gates at 6:30pm).
Where: Prospect Park Bandshell, enter at 9th Street and Prospect Park West.
What: Catch Jim Henson/Terry Jones/George Lucas' 1986 cult classic live action fantasy LABYRINTH, featuring David Bowie as the Goblin King and young Jennifer Connelly as she searches through a mysterious maze for her kidnapped baby brother. Featuring music by Donny McCaslin Group, which backed Bowie on Blackstar.
How Much: Free
Summer Movies Under the Stars
When: Wednesday, August 10 from 7pm to 11pm (movie will begin after sunset).
Where: Prospect Park Long Meadow, enter at Grand Army Plaza or 3rd Street.
What: Captain America returns to Brooklyn! Come to Prospect Park for a free showing of Captain America: Civil War on a huge screen in the middle of the Long Meadow! Movie screenings continue throughout August, sponsored by Borough President Eric Adams and the Prospect Park Alliance.
How Much: Free, RSVP here.
Celebrate Brooklyn Benefit Concert: Herbie Hancock / Robert Glasper Experiment / Jamie Lidell & Royal Pharaohs
When: Thursday, August 11 at 7:30pm (gates at 6:30pm).
Where: Prospect Park Bandshell, enter at 9th Street and Prospect Park West.
What: Herbie Hancock closes out the 2016 benefit concert season, bringing his impressive discography to life at the Bandshell with James Genus, Trevor Lawrence Jr., Lionel Loueke, and Terrace Martin.
How Much: Tickets start at $49.50
Family Edition: Creatures of the night bat walk
When: Thursday, August 11 from 7pm to 10pm.
Where: Prospect Park Audubon Center, enter the park at Lincoln Road.
What: Explore Prospect Park after dark with expert naturalist Paul Keim, as he speaks about the ecological role played by bats and nocturnal insects. Then stroll through the park to find various species of resident bats in flight! Snacks and beverages will be served.
How Much: $10 per person, $30 for a family of four. Advance registration is required but cash-only accepted at the door.
Yoga in Prospect Park
When: Thursday, July 28 from 7pm to 8pm.
Where: Long Meadow in Prospect Park. Enter at 3rd street or Grand Army Plaza, and look for the sea of mats.
What: Join Bend & Bloom instructor Kate Reil for outdoor evening yoga in Prospect Park, during the magic hour when the sun sets over the lush tree line. All experience levels welcome. To participate, bring your mat over to the Long Meadow, but first sign this waiver and RSVP. (If you don't have a mat, just bring a towel or do your yoga directly on the cool grass.)
How Much: Free