DEP Says Water Is Back On For Residents Of 21st Street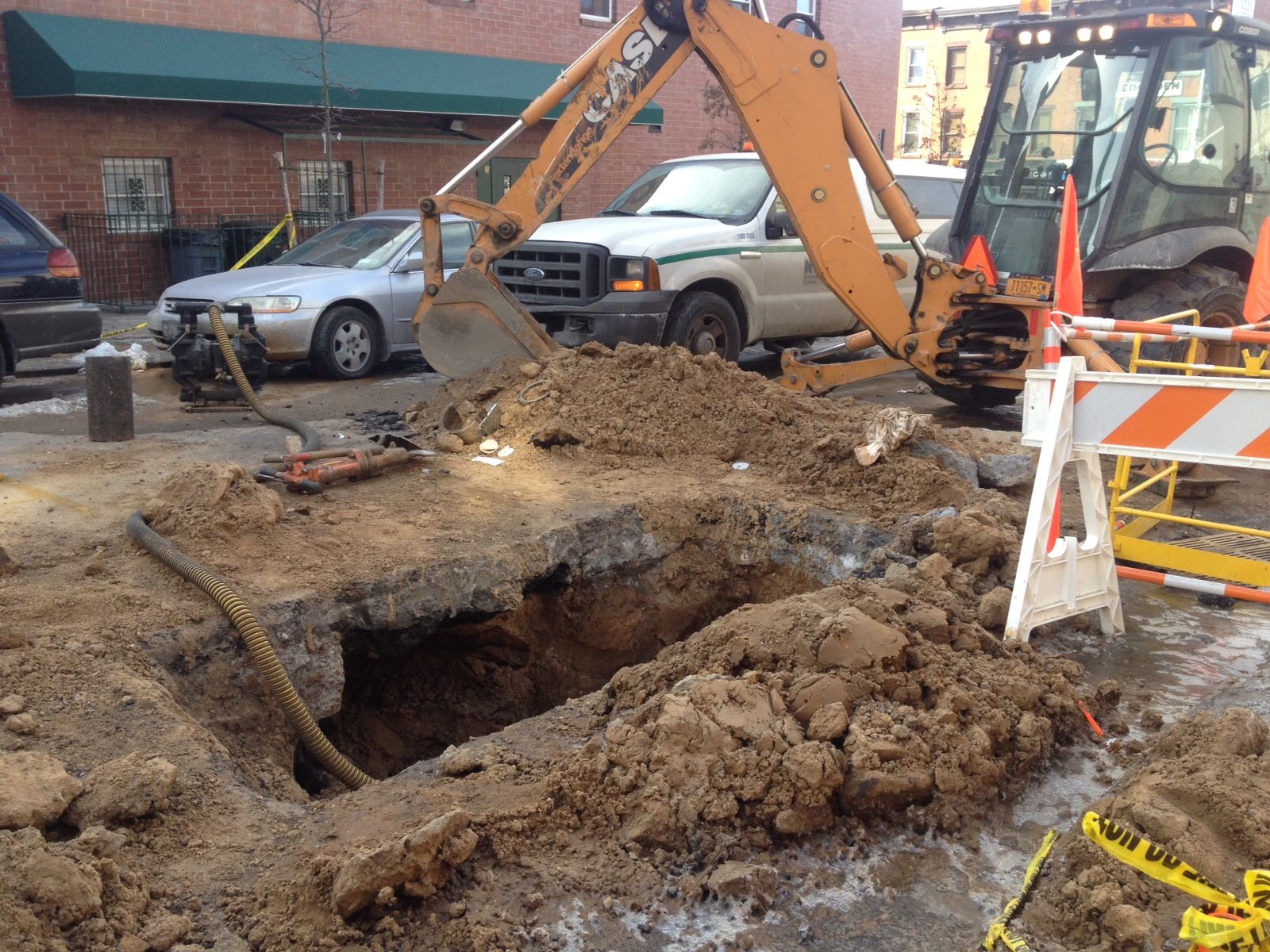 First, the good news. An onsite representative from the DEP tells us that, with the exception of 691 5th Avenue, water service has been restored to area buildings on 21st Street, following Monday night's manhole fire and water main rupture.
Unfortunately, though, in order to repair the busted pipe running into 691 5th Avenue, workers are going to have to shut the water off again, but they say service should only be cut for about an hour sometime Tuesday afternoon.
The DEP also notes that the block's underground utilities are "a mess," and says that repairs are going to take some time.
"This is only the beginning," the onsite official sighed. "There's a lot of sh*t wrong down there."
How are things looking for those of you who live around 21st Street? Is your water back on, or are you still dry?
Photos by Jeff Bush