Dear Sheepshead: Please Return. We Want To Eat You.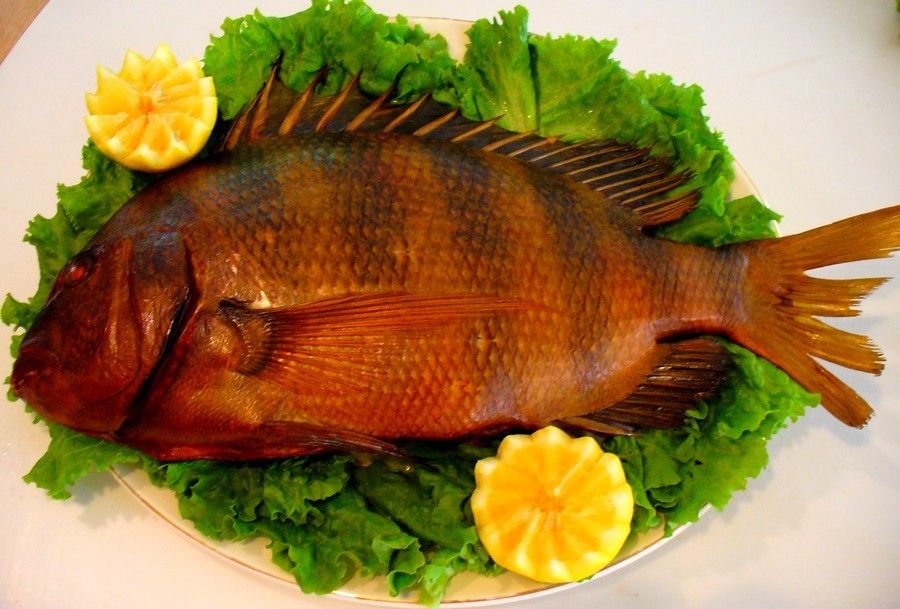 We all know by now that Sheepshead Bay was named after the beloved sheepshead fish; that monster of the deep with human-like teeth that are used to crush barnacles and get at the sweet meat inside. But how many of us have ever eaten one?
Rawtalent, one of the regular posters over at The BBQ forum recently posted this picture. Damn, that looks like some good eating, but pictures can be miss-leading. What does a sheepshead taste like?
Mike Thompson of Game & Fish says, "The meat of a sheepshead is often served as imitation crabmeat. Cut off any red meat from the filets and cook it in crab boil for a few minutes (until flaky)."
Others from the BBQ Forum joined in with these comments:
Good looking fish and a good eating fish.
Love Sheepshead such a delicious fish! – we used to fish off the docks in Florida for it one of my favorite childhood memories!
And finally,  Captain Mel puts it this way:
As for cooking sheepshead, believe me, you can do no wrong. Most just dip the fish pieces in egg and roll in their favorite coating, frying 'til golden brown.  Sheepshead also broil or bake exceptionally well.  One of our favorites is to cut the meat into chunks and cook them quickly in boiling water seasoned with Crab Boil. After cooking dip the pieces in drawn butter and lemon. When prepared this way, these crustacean eating fish taste almost like very tender lobster or crab
All this talk makes me hungry. With the cleanup of the bay's waters and the return of the seals, can the sheepshead be far behind? I hope not.
Let the eating begin!