DACA Supporters Protest Outside Senator Schumer's Brooklyn Apartment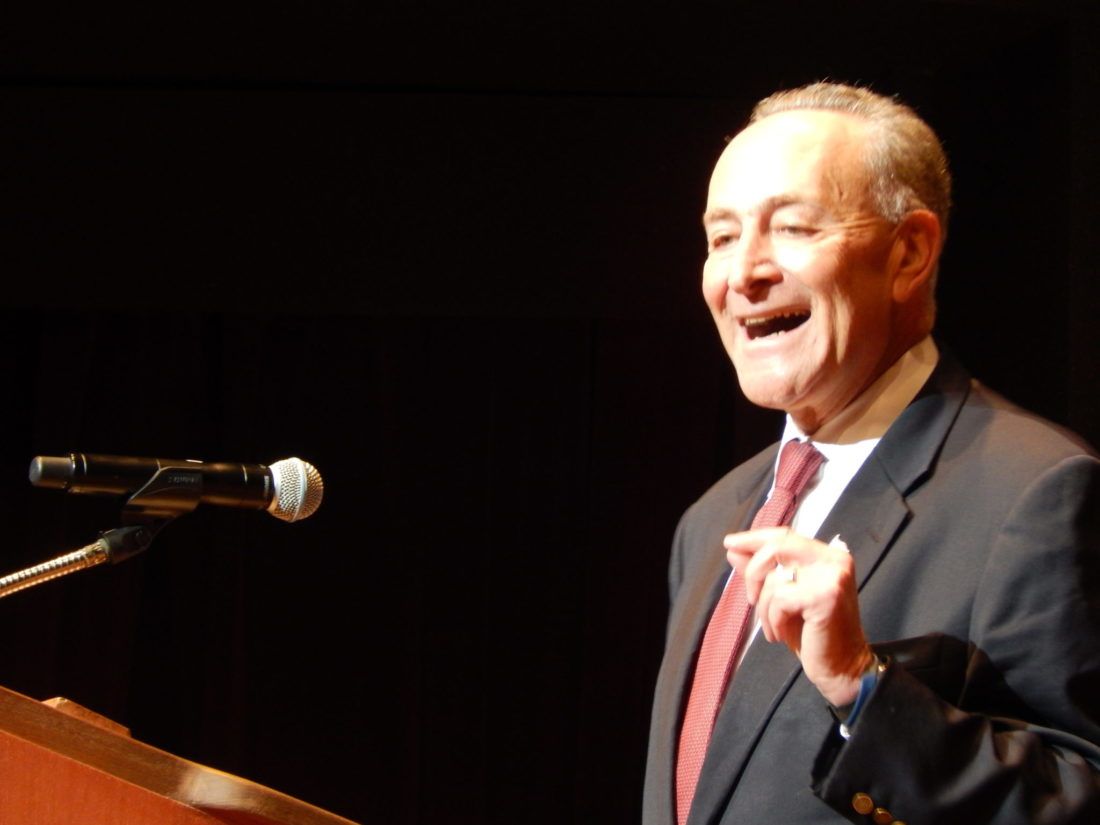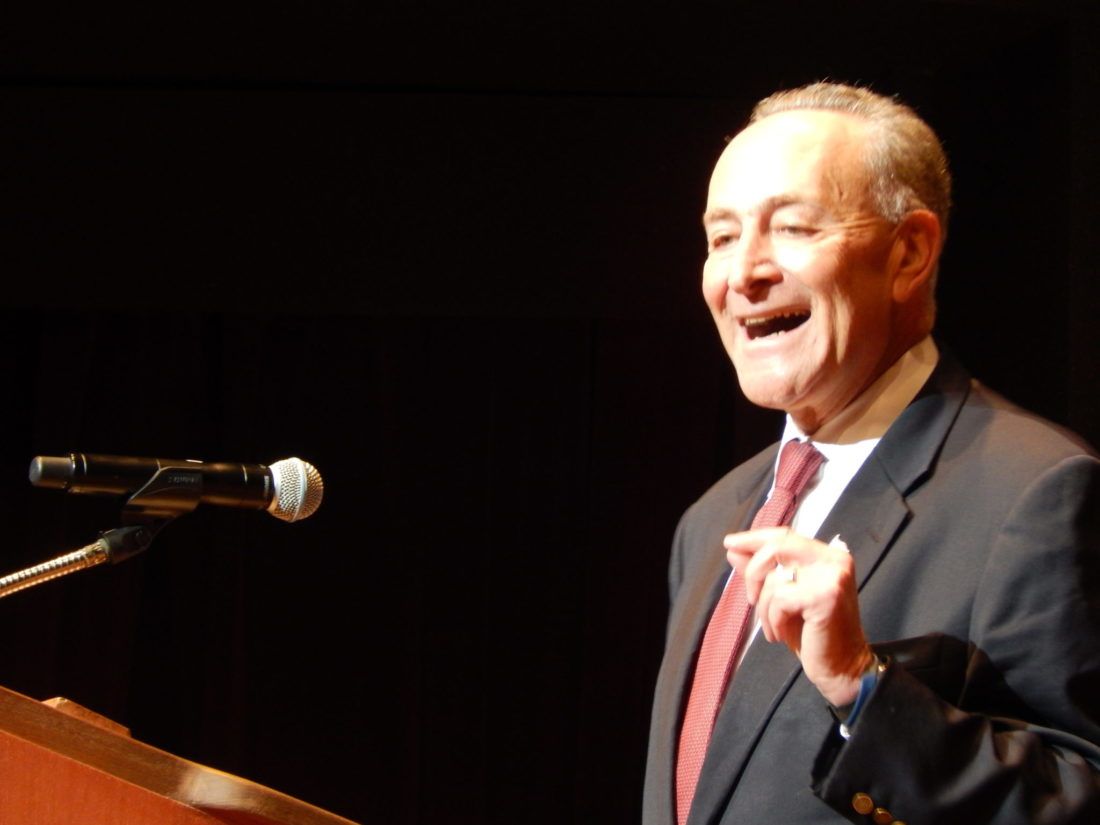 GRAND ARMY PLAZA – Last night, national political drama came home to Brooklyn for Senator Charles Schumer, as protestors gathered in Grand Army Plaza, near his apartment, protesting his vote to end the government shutdown without securing protections for "Dreamers."
"Dreamers" are those protected under the Deferred Action for Childhood Arrivals Act (DACA) which is set to expire this year. Of the nearly 800,000 undocumented immigrants brought to America as children, to whom DACA provides social security numbers, work permits and federal benefits, more than 30,000 live in New York.
A Facebook event named "Our Lives Are On The Line, Chuck! #DreamActNow" was posted, calling protestors to meet at Grand Army Plaza, near Senator Schumer's Brooklyn apartment.
On the event page, criticism was leveled at the Senate for voting on a deal to end the government shutdown without securing an answer on DACA: "Our community is outraged by the Senate vote to pass a temporary budget deal with no solution for Dreamers. Instead of holding firm for Dreamers, Senator Schumer and most Senate Democrats backed down from their commitment to stand up for our communities."
Crowds gathered for the protest can be seen chanting "If Chuck won't let us Dream, we won't let him sleep!" in a video posted to Twitter, and carrying a multitude of signs, like the ones calling for a "Dream Act Now!"
Other reports indicated that the protesters were chanting in Spanish, including Schumer in the common protest construction of "Schumer! Listen! We're fighting!"
The event was hosted by myriad organizations, including The Working Families Party, Indivisible Nation BK, Center for Popular Democracy, United We Dream, Make the Road New York and more.
"It is past time for Senator Schumer to use his political power in Congress as the minority leader and finally bring home a clean #DreamActNow for undocumented youth, without compromising the future of their families by funding a racist wall and increased border security measures that only tear families apart," read the event page.

When President Trump announced called for an end to DACA in September, the Brooklyn community responded with rallies and a joint statement from Councilmember Carlos Menchaca and the City Council Speaker condemning the decision.