Cynthia Nixon, Julia Salazar, Zephyr Teachout & Jasi Robinson Talk Smashing The Status Quo
GOWANUS – Four women, all running as progressive candidates for elected office in New York met at a panel in Small City, a co-working space in Gowanus, to discuss reproductive health, education, women empowerment in politics, and what smashing the status quo means to them.
Cynthia Nixon (looking to unseat Governor Andrew Cuomo), Julia Salazar (running for State Senate in District 18), Zephyr Teachout (running for Attorney General), and Jasmine "Jasi" Robinson (challenging State Senator Diane Savino in District 23) answered questions from the audience and moderator Kelly Baden, Director for Reproductive Rights at the State Innovation Exchange. Yesterday's panel was put together by Women's Health and Reproductive Rights (WHARR), Persist81, and Indivisible Nation BK.
"The status quo sounds non-threatening but it's really the continuation of the oppression of women, poor people, minorities in our state," Amy Bettys, co-chair of WHARR said introducing the women.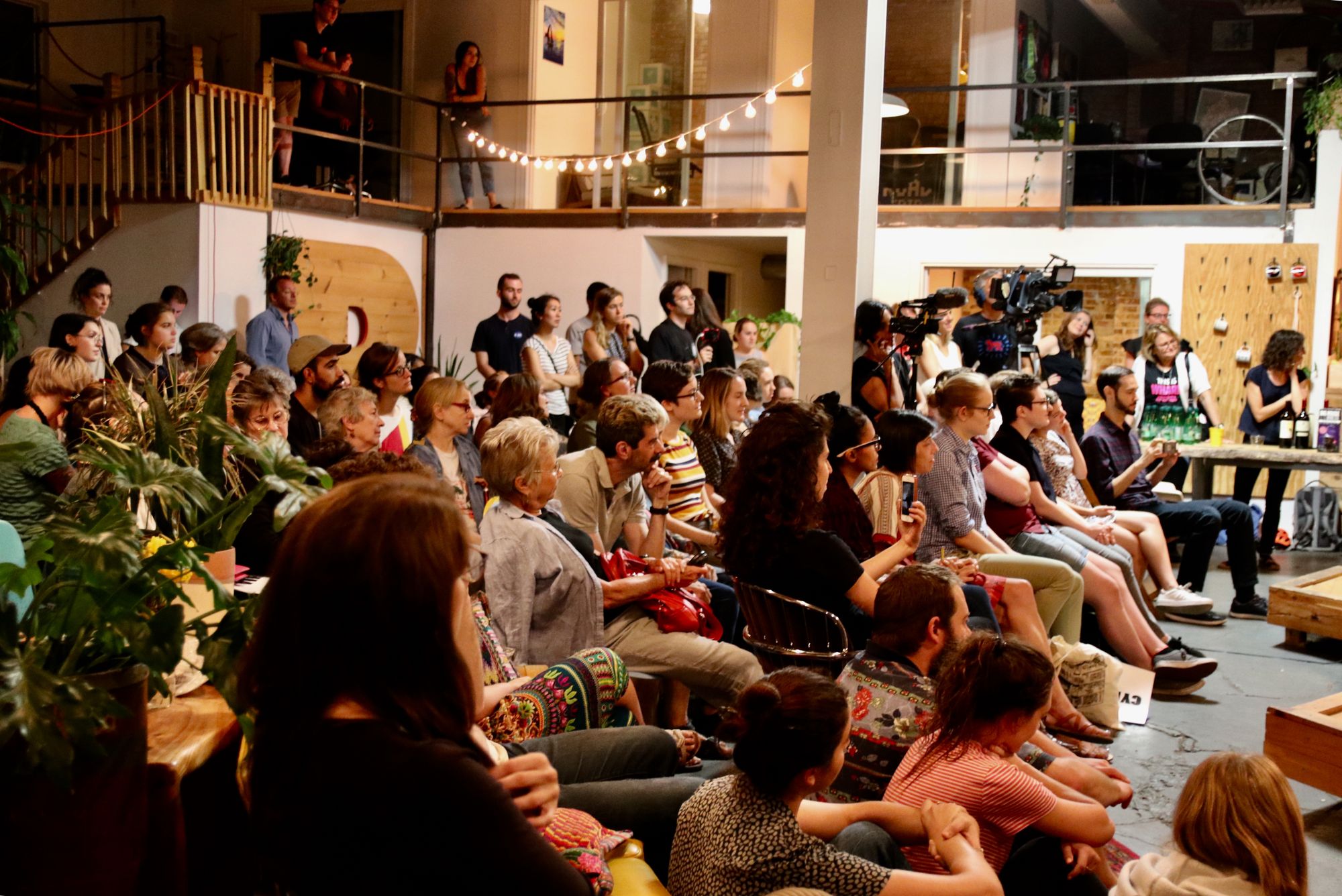 "I'm part of a wave of progressives across this country who are running for office for the first time," Nixon said. "There are a lot of people of color, a lot of immigrants, a lot of queer people, but overwhelmingly, there are a lot of women… and I feel very proud to be one of them."
As of March 2018, over 575 women had declared their candidacies for the House of Representatives, Senate, or Governor, more than ever before.
"After the financial crisis, I remember so many of the people who spoke up, whether Sheila Bair, Elizabeth Warren, the whistleblowers, the truth-tellers, were women who for various different reasons were so used to having to stand up and fight back," Teachout said.
Salazar also applauded the women and said it was "deeply inspiring" for her.
"What we are doing this year with so many inspiring candidates… is establishing a new model so that young people will see women of color and identify us as leaders," she said.
Robinson decided to run for office after attending Erica Garner's vigil. At the vigil, she saw people crying and saying elected officials don't care about them, that they don't matter, and don't have a voice. Robinson decided to prove otherwise.
"I entered the race to show them that someone that looks like you, that's from the community, can run and participate in government," she said. "It's often times that people say that women of color, especially black women, are the backbone of the Democratic party. But I find that the resources and support are not always there."
Robinson stressed that nobody should forget Shirley Chisholm, the first black woman elected to Congress. "If it weren't for Shirley Chisholm, we wouldn't have Hillary Clinton, Zephyr [Teachout], Barack Obama," she said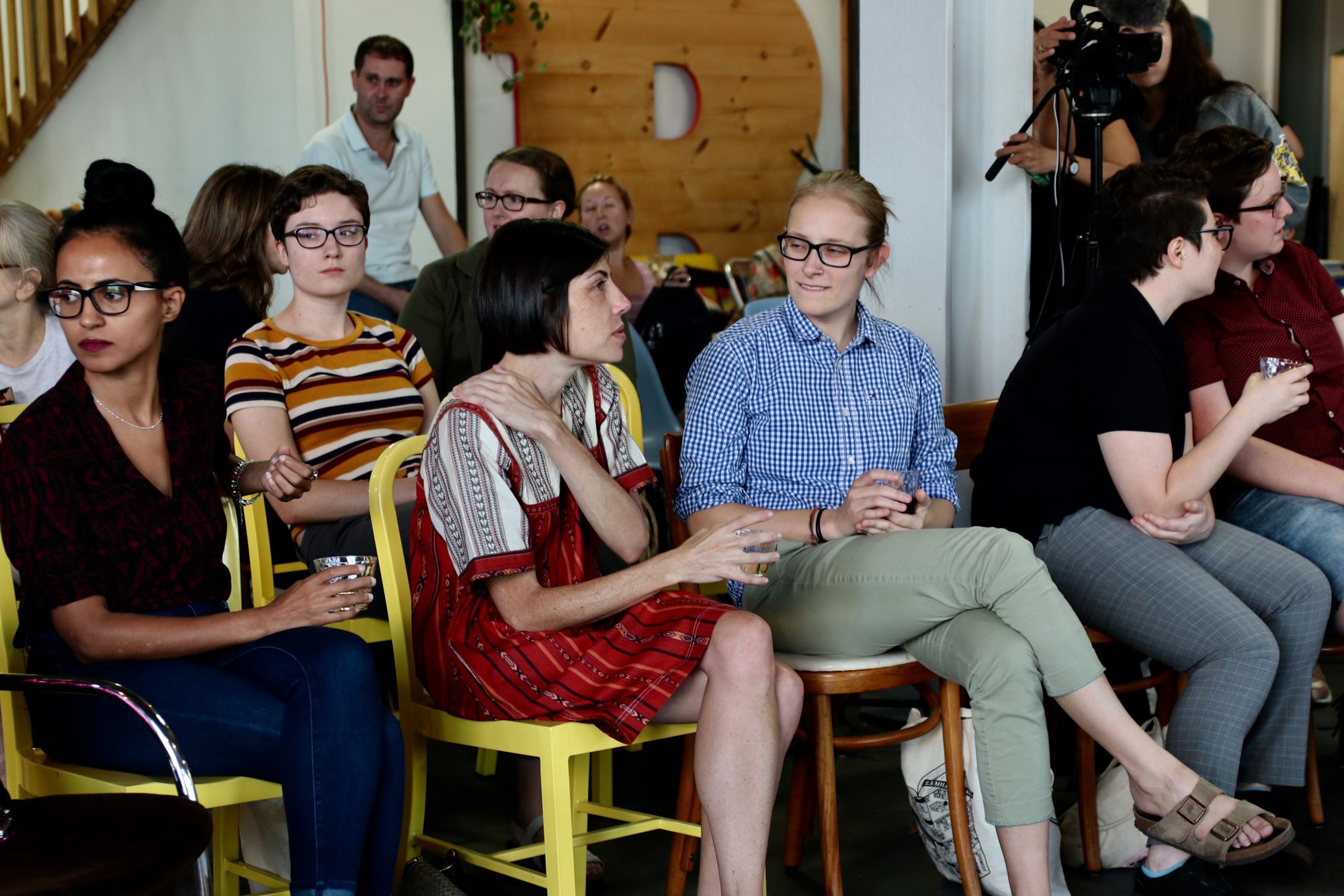 Nixon spoke about her mother, her "forever hero," who had an abortion in NY in the 1960s when it was illegal. She said her mother kept that from her until she was old enough to understand. When she did tell Nixon, she said it was an awful experience and that "we must never, ever go back to this moment where women are forced into that situation to go and seek out illegal abortions."
Nixon didn't miss an opportunity to bring up Cuomo, saying "Governor Cuomo can tout himself as a champion of women's rights and reproductive rights all he wants. But the fact of the matter is that he has prioritized the IDC (Independent Democratic Conference)… because of the IDC, because of the empowerment of Republicans, this is the reason why the Reproductive Health Act has not been passed here."
The Reproductive Health Act (Senate Bill S2796) passed the Assembly in March of 2018. It was then blocked by the Senate Health Committee preventing it from going to the floor for voting. Roe V. Wade was never codified into law, which is why passing Senate Bill S2796 is very important to ensure women's reproductive rights.
"I will continue to be an advocate for the Reproductive Health Act in NY," Teachout said. "The office that embodies law has to embody a total commitment to equality and you don't have a total commitment to equality without the Reproductive Health Act."
Salazar was under heat last week when it was found that as president of Columbia Right to Life, a pro-life group in college, she fought against abortion services for students at Columbia University, Gothamist reported. At the panel, Salazar defended herself by saying she was miseducated about abortion.
"I grew up in a very politically conservative, working class, immigrant family," she said. She heard misogynistic arguments like it was always the woman's fault for seeking an abortion. But when she went to college, she eventually "received a comprehensive political education" where she learned that what she knew about abortion was wrong.
"It was through a lot of hard and vulnerable conversations that I had with my peers as a college student about abortion," she said, "that my mind was transformed and I realized that I absolutely not only supported any pregnant person's right to have an abortion but that we need to expand abortion access."
Robinson spoke about the importance of access to quality health care, especially for black women who are dying at alarming rates while pregnant. She believes that for any woman, whether she's black, white, or undocumented, access to safe abortion is necessary.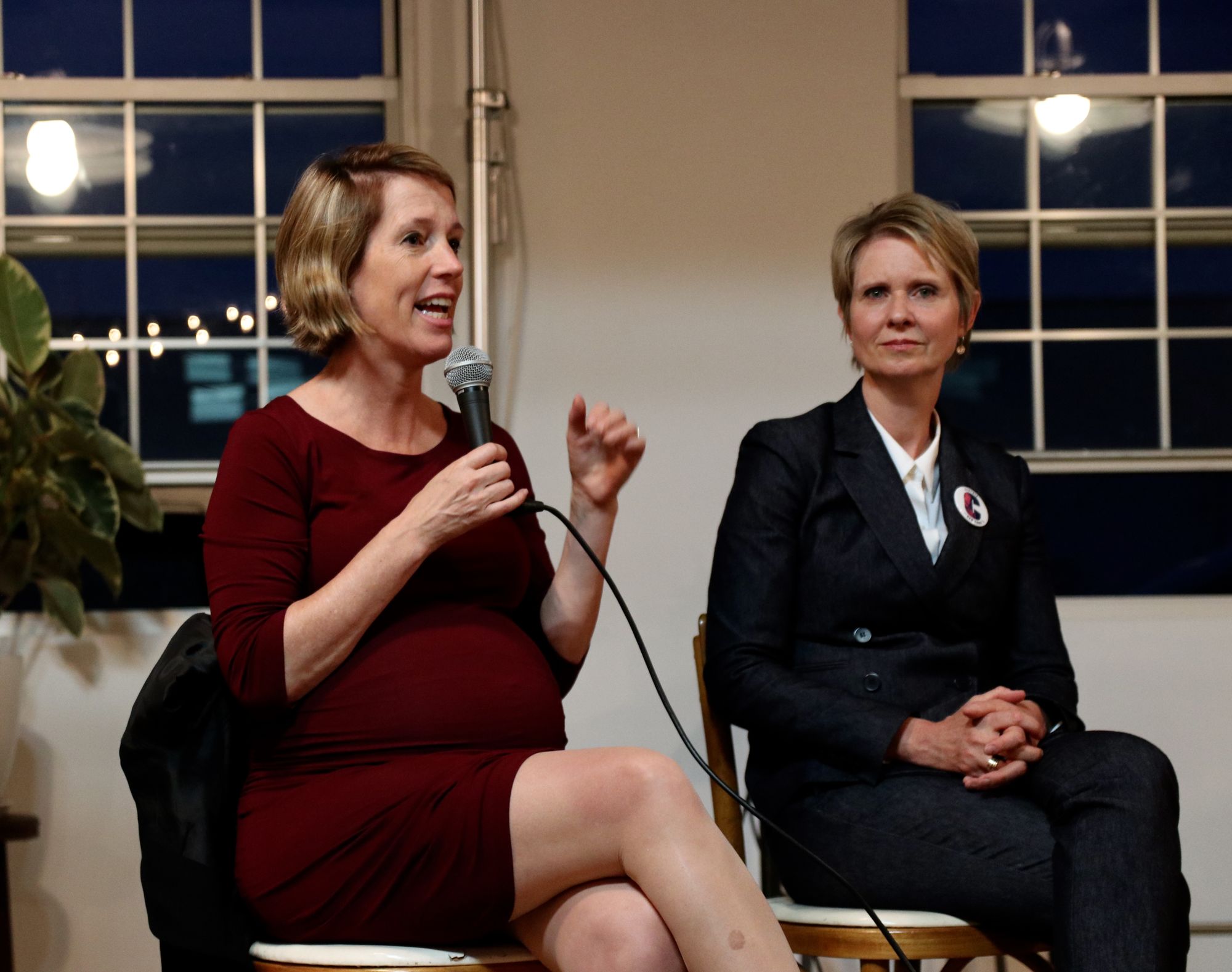 Education is a huge platform for Nixon. New York spends more than any other state on education, "which is a fact that Governor Cuomo loves to wave like a flag on the Fourth of July," Nixon said.
Aside from everything being expensive in NY, Nixon said NY simply spends a lot of money in wealthy school districts.
"We have two systems of education in the state. We have one in which wealthy children are prioritized and given every advantage to succeed and go on to college," she said. "And then there are too many low-income and middle-income children of color who are funneled into the school-to-prison pipeline."
She said she began protesting when her eldest son entered kindergarten and there were citywide budget cuts.
"When you fight for your own kid, you can fight powerfully," she said. "But when you join together with other parents and you fight for all of the kids across the system, you are a force to be reckoned with."
Primary Elections are on Thursday, September 13 and all four candidates will be on the ballot.