Cynthia King Dance Studios Accepting New Students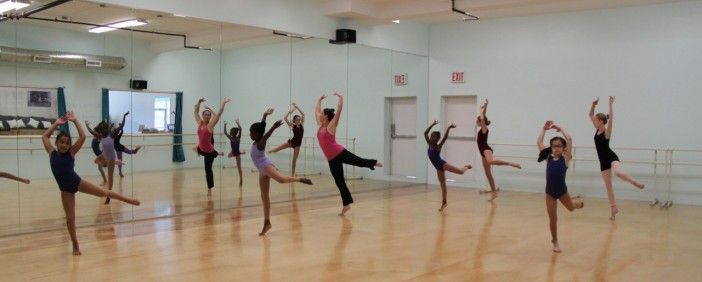 This week and next, Cynthia King Dance Studio (CKDS) welcomes you to tour the two studio spaces, meet the teachers, enjoy a demo class, and learn about their renowned program. The Studio is now accepting students for full school year and seasonal classes.
A vital part of Brooklyn's rich dance culture, the school promotes traditional training and innovative live performance. Their newly renovated, spacious studios house a fertile training ground for dancers of all ages and abilities. The CKDS curriculum embraces classical to emerging styles, inspiring dancers to strive for both technical excellence and meaningful artistry. CKDS prioritizes individual attention, innovative performance and community involvement to create a unique and personally rewarding experience for all of its dancers and their families.
NEW STUDIO at 21 Snyder Ave (Flatbush)
Saturday, August 30, 2pm-4pm
Demos on the hour
Saturday, September 6, 2pm-5pm
Demos on the hour
ORIGINAL STUDIO 1256 Prospect Ave (Windsor Terrace)
Wednesday, August 27, 4-6pm
4pm Demo class (ages 3-4)
Wednesday, September 3, 4-7pm
Demos on the hour
Saturday, September 6, 10am-1pm
Demos on the hour
RSVP to info@cynthiakingdance.com or 718.521.4043 with the names and ages of children attending.
Special limited offer for dancers ages 5+: purchase a DANCE CARD for $85 to try any five classes! Offer good through October 15.
Visit CKDS at
http://cynthiakingdance.com
!
The above is a paid announcement by Cynthia King Dance Studio. Corner Media has not verified the claims made in this advertisement. If you own a business and would like to announce a special offer to tens of thousands of locals, e-mail us.