Cymbrowitz Hosts Free Public Shredding Day In El Greco Parking Lot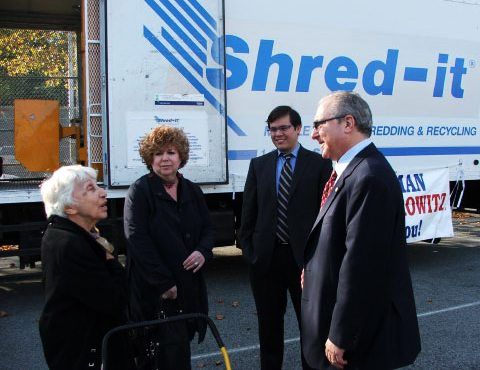 Safely destroy your unwanted records, bills and documents during Assemblyman Steven Cymbrowitz' free Public Shredding Day, April 25 from 2:00 to 6:00 p.m. in the parking lot of the El Greco Diner, 1821 Emmons Avenue at Sheepshead Bay Road, directly across the street from his district office, 1800 Sheepshead Bay Road.
This is a way to protect your identity and become clutter free. To learn more, call Cymbrowitz' district office at (718) 743-4078, email him at cymbros@assembly.state.ny.us or visit his NYS Assembly webpage.