Crown To Open On Cortelyou This Friday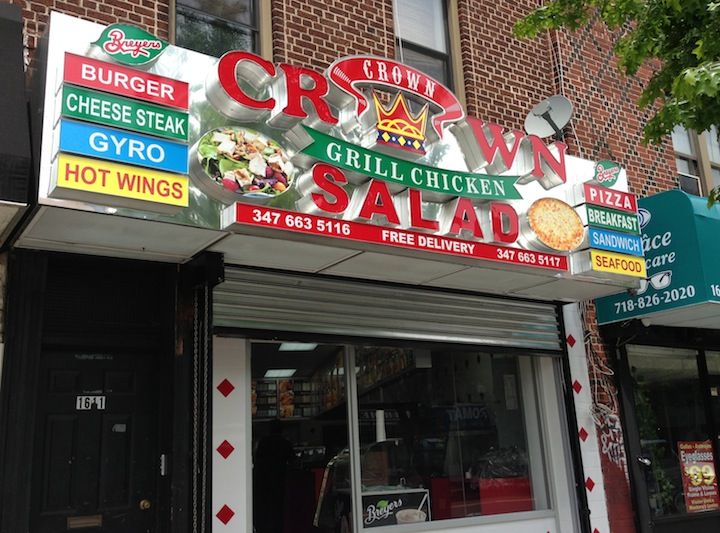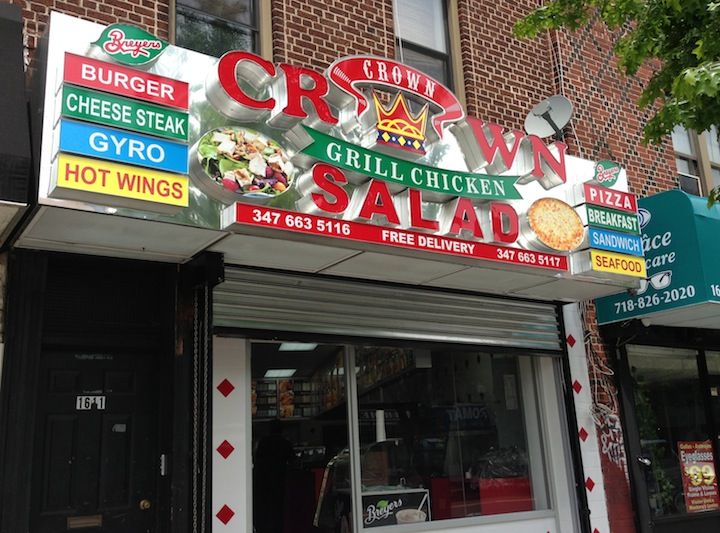 Crown, the fried-chicken-and-more spot that moved into the former Carmen 2002 Beauty Salon space at 1611 Cortelyou Rd. (between E 16th and E 17th Sts.) in January, will be opening this Friday, May 31.
As you may remember, Crown plans to serve way more than simply wings and thighs–they'll also have cheesesteaks, burgers, gyros, pizza, and salad. And, they'll be one more place in the neighborhood to get ice cream.
No word on their hours yet, but if you're in need of some Breyers in time for this 80-plus degree weekend, you can call 347-663-5116 or 347-663-5117 for more information.