Crowds Flood New Prospect Park Smorgasburg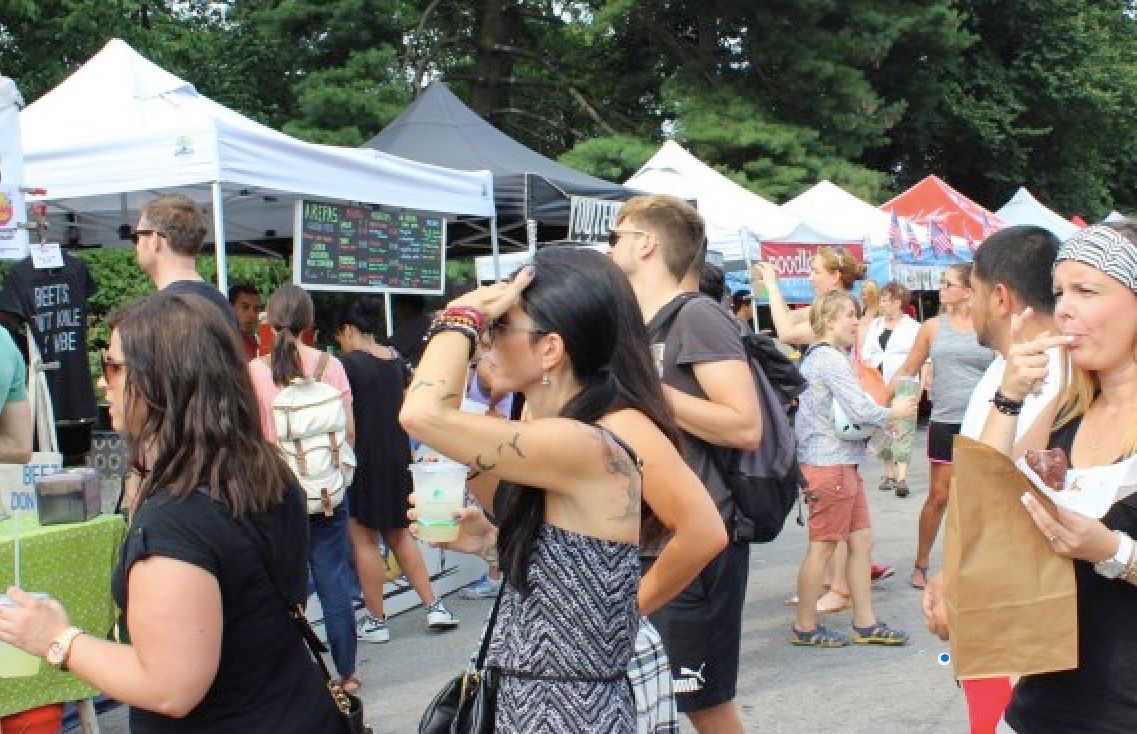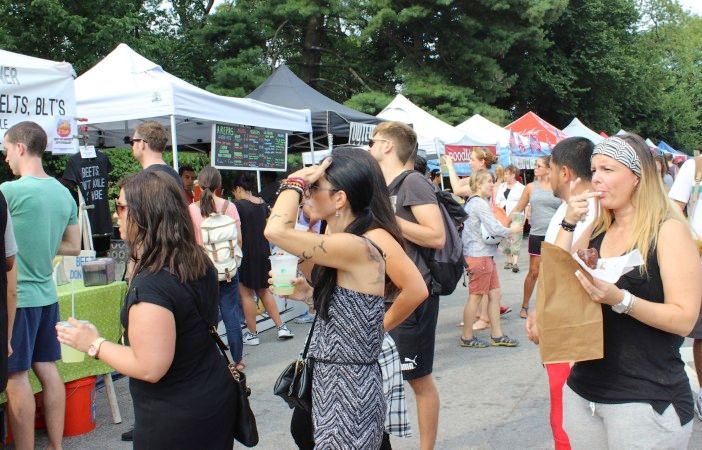 Sunday was Smorgasburg's first week on Prospect Park's Breeze Hill, and judging by the crowds and the lines, a lot of people were excited to check it out despite the 90 degree heat.
Smorgasburg was founded by Jonathan Butler and Eric Demby as a spin-off of Brooklyn Flea in May 2011 and has since expanded from its original East River State Park location in Williamsburg to Queens and — until recently — Brooklyn Bridge Park.
The new Prospect Park location on Sundays replaces Brooklyn Bridge Park, where the former Smorgasburg site is undergoing construction.
The new spot is easily accessible from the east side of the park, the Prospect Park B/Q subway stop is just a block away. But getting there from the west side of the park is a little bit trickier as there's not an easy path across. If you enter at 15th street, you must take West Drive down to Wellhouse Road and then walk across.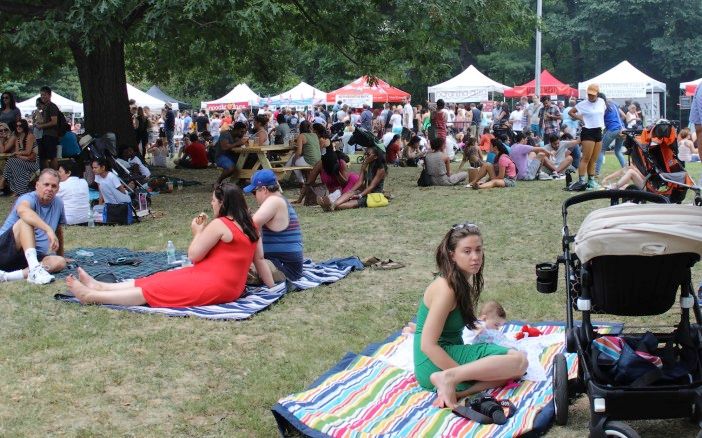 The food market is set up just up the hill with vendors set up around a paved oval with a patch of grass in the center. There are a few picnic tables available for seating but not very many, so if you want to sit, it would be wise to bring a blanket.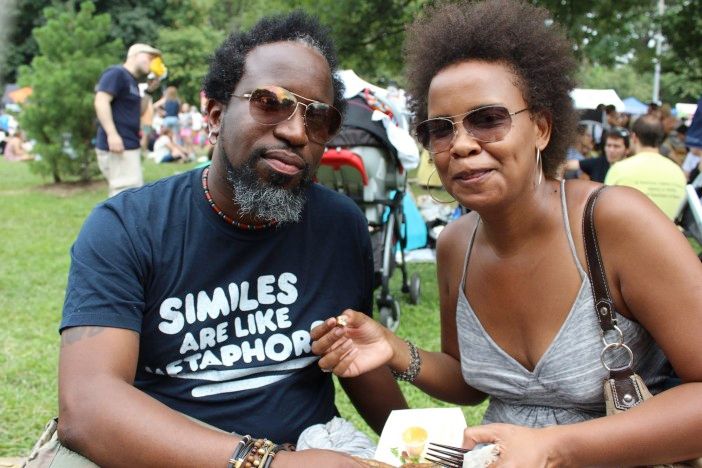 "I like that there are more places to spread out and set up a blanket," said Kaharka McCleave, who was there with several friends and lives nearby. "It's more convenient to get to than some of the other locations, so I'll definitely be coming back."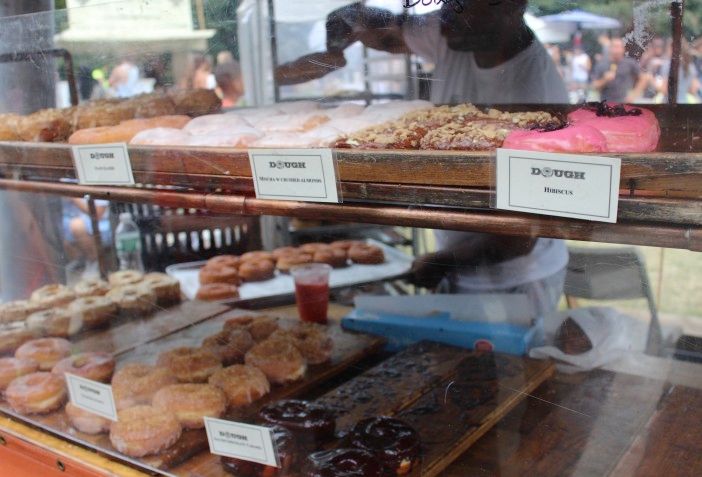 With roughly 100 vendors, there's no shortage of food choices. Vendors include Dough, The Good Batch, Carnal, Bon Chovie, Monk's Meats, and more. Lines on Sunday were long for some of the Smorgasburg favorites. The line for Ramen Burger stretched down the length of the fair and it took more than 20 minutes to get a slush from Kelvin Natural Slush Co.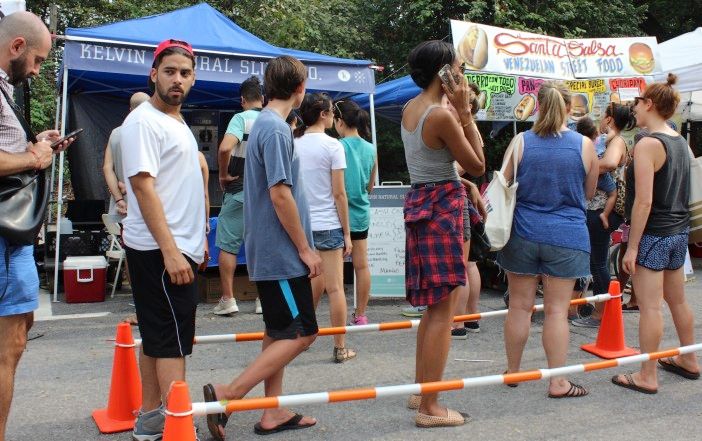 Dara Westler drove from Queens to check it out. "I liked being near the water at the Williamsburg and Brooklyn Bridge Park locations, but the Park is nice too." She was particularly pleased with the number of vegan options available.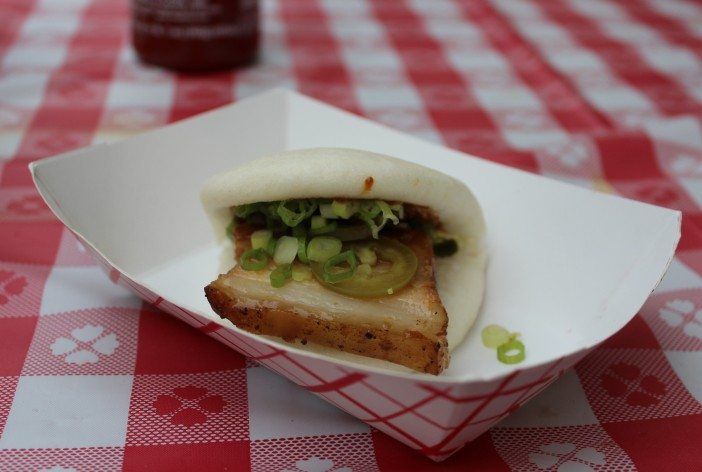 Prices varied with small items costing a couple of dollars to $15+ for a full meal. Most vendors had several options at various sizes and prices so you can easily try a variety of dishes for $15 to $20.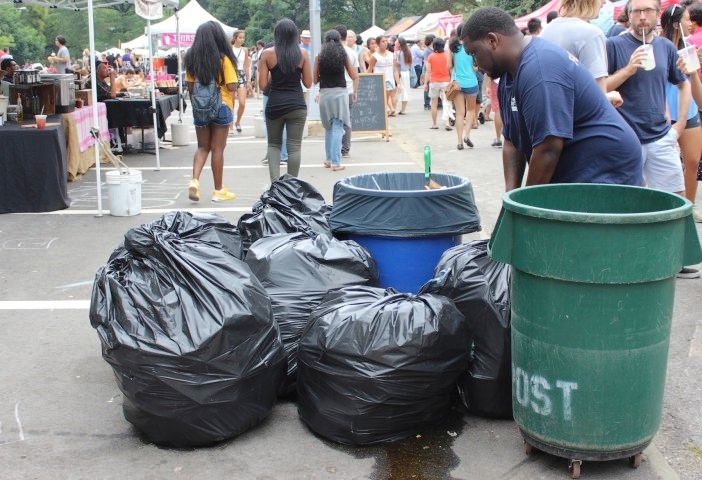 A row of portable toilets were available, as well as several ATMs, so running out of cash shouldn't be an issue. There were not as many trash cans available as we would have expected for a crowd this size, but the trash cans that were available were regularly emptied and there were several people walking around and picking up trash so the area was relatively tidy.
Overall, if you don't mind crowds and waiting a while, Smorgasburg has plenty of good food and isn't a terrible way to spend a Sunday afternoon.
Did you check out the Prospect Park Smorgasburg Sunday? What did you think?
Smorgasburg takes place on Prospect Park's Breeze Hill every Sunday from 11am-6pm until October 11. To get there, take the Q/S to Prospect Park and enter at Lincoln Road or the F/G to 15th St and take West Drive to Well House Road.