No Crime Blotter This Week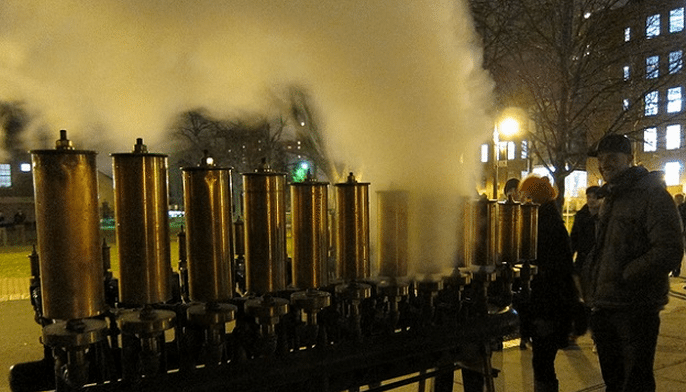 We will not be able to publish a crime blotter post this week: 88th Precinct officials are still working out a "uniform" way to release crime report information to the media amid a recent change in police policy, a precinct Community Affairs officer told The Nabe Thursday.
We reported last week the NYPD 's decision to restrict journalists' access to the forms detailing crime reports in every precinct, cutting off the information used to compile police blotters in community news outlets around the city. But on Monday night, after receiving a letter of protest from CUNY Graduate School of Journalism Dean Stephen B. Shepard, NYPD Deputy Commissioner of Public Information John McCarthy said that journalists across the city will still be allowed to view the weekly crime reports in a timely manner – provided they make requests through his office. McCarthy, as well as Deputy Inspector Scott Henderson, commanding officer of the 88th Precinct, assured The Nabe that requiring a reporter to first check with DCPI would not delay the release of the crime reports.
This week, though, that is not the case. The Nabe called and emailed DCPI on Tuesday to request access to this week's 88th Precinct's crime reports. A DCPI officer returned the call a couple hours later, saying that The Nabe would probably not be able to look at the crime reports, but would be allowed to speak with Henderson, about precinct crime trends. The officer said he emailed Henderson, asking him to get in contact with The Nabe. When The Nabe did not hear from Henderson, a reporter called him on Tuesday evening, twice on Wednesday and dialed the precinct's Community Affairs office Thursday morning.
The reporter received a return call from Community Affairs on Thursday afternoon, in which an officer said Henderson had not yet decided how to distribute the crime report information to the media. The officer said the long-standing practice of letting reporters read and copy felony crime reports – known as "61s" – could change. The way each precinct distributes the information to the media must be uniform, the officer said.
At Carroll Gardens' 76 Precinct, an officer dictated crime reports over the phone to a Brooklyn Paper reporter, and at Bay Ridge's 68th Precinct, an officer dictated them in person, according to an article posted Wednesday.
We will report back once we find out how – and when – The Nabe will gain access to the reports.
If you would like to let the precinct know you miss the weekly crime blotters, you can call (718) 636-6511 and ask for Deputy Inspector Scott Henderson. Henderson usually attends the precinct's monthly Community Council meeting, which generally is held the third Tuesday of every month. The precinct will not have its monthly Community Council meeting this month, however, because of the holidays. The next meeting will be held Jan. 21 at 7:30 p.m.; the location has yet to be determined.