Councilmember Brad Lander Wants Google To Reduce Left Turns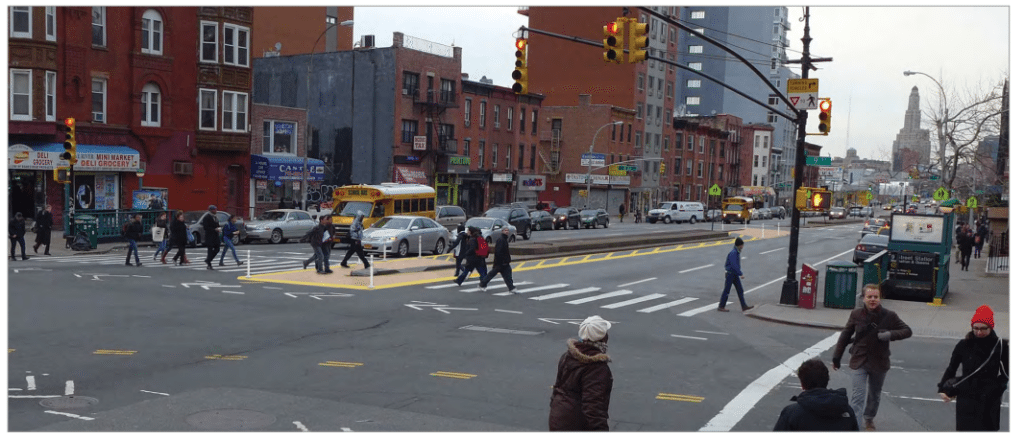 Left turns are dangerous. And because of that, City Councilmember Brad Lander wants to reduce the number of left turns drivers take.
To help with this effort, he — along with Ydanis Rodriguez, chair of the Council's Transportation Committe — is asking Google Maps to add a "reduce left turns" feature, similar to the options the company already provides to avoid highways or tolls. The two wrote a letter to the company last week, which you can read in full here.
"Routing can make a difference and save some lives," he told WNYC. "The crash reductions and safety improvements on Fourth Avenue at the intersections where those left turns were banned is dramatic."
According to the Department of Transportation, the changes made to 4th Avenue over the last few years have resulted in a 61% decrease in pedestrian injuries, a 20% decrease in total crashes, and a 16% decrease in crashes with any injuries.
Lander and Rodriguez also want Google Maps to add a "Stay on Truck Routes" feature. This would give truck drivers directions that avoid residential streets as much as possible.
"These simple steps will help reduce crashes, make our streets safer and more livable, and even save lives," says Lander.
What do you think? Would you use a "reduce left turns" feature if Google Maps or other navigation apps added it?