Councilman Nelson Appeals To Governor Cuomo For Local Sandy Relief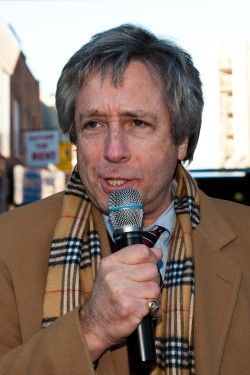 Councilman Mike Nelson fired off two letters to Governor Andrew Cuomo asking for "licensed plumbers and electricians from other states to work in Hurricane Sandy Zone A Evacuation area buildings" and a grace period for "late payments from New York City residents to all bill collectors, including to credit card and mortgage companies."
These two initiatives would expedite the repair process for damaged homes and take the pressure off of residents still struggling to regain some semblance of their old lives.
Here is the first of the two letters:
I respectfully urge you to issue an executive order to allow licensed plumbers and electricians from other states to work in Hurricane Sandy Zone A Evacuation area buildings that are still dysfunctional and have not yet been tended to due to a statewide shortage of necessary professionals. Con Edison is unable to work on or provide power to buildings where power was lost, as a consequence of the hurricane, without a certificate of approval from a licensed electrician. Alternatively, I kindly ask you to issue an executive order allowing for apprentices working under New York electricians and plumbers to do the necessary work.
The shortage of plumbers and electricians has been exacerbated by the citywide gas shortage. Shipments of parts and appliances have slowed to a halt and workers are having trouble traveling around the different areas. The city is overwhelmed. By allowing licensed workers from other states or apprentices from New York to do the necessary work, we will be able to get this city back on its feet more quickly.
Thousands of people, many of them elderly and disabled, are struggling. Thank you for your time.  I look forward to your response on this issue.
And the second:

I respectfully urge you to issue an executive order, in response to the unexpected devastation of Hurricane Sandy, to create an extended grace period for late payments from New York City residents to all bill collectors, including to credit card and mortgage companies.
Already, for a variety of reasons resulting from the storm, many people have not been able to pay their bills on time. Many residents are still without basic necessities such as power and heat while others spend most of their time volunteering in their communities.  In extreme situations, some have lost their homes and others have barely eaten since the storm surge.  Quite frankly, people are either literally unable to pay their bills at this time or incredibly occupied with more urgent needs.
An executive order, to issue an extended grace period would prevent the credit scores of tens of thousands of people, who have already suffered so much, from being tarnished during these dire times.
In one-way or another, the entire city is involved in the recovery from this destructive storm.  I hope you take my request to heart as I am writing to you not only as a Councilmember but also as a concerned city resident.
Thank you for your ongoing involvement in the recovery efforts.  I eagerly anticipate your response.
We'll keep you updated if Cuomo orders either of these initiatives into effect.