Confessed Criminal And Kruger Croney To Star In Brighton Beach Reality Show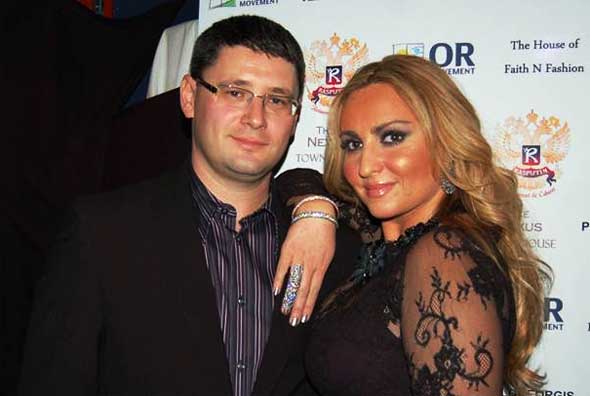 Lifetime's Brighton Beach reality show will star a confessed criminal and local nightclub owner facing disbarment and six months in jail after a political scandal, but the Russian community isn't worried about negative stereotyping because they "trust" the A&E-owned network.
Michael Levitis, lawyer and owner of Rasputin Nightclub (2670 Coney Island Avenue) confirmed to Sheepshead Bites that the show is focused, in part, on his family, a casting decision that comes as Levitis is caught up in an alleged corruption scheme with State Senator Carl Kruger.
Levitis pleaded guilty of lying to federal investigators earlier this month in relation to an FBI probe dating back to 2007. The investigation explored an alleged influence peddling scheme in which Levitis was recorded telling another restaurateur that the state senator would help him with state matters if he held a fundraiser and turned over thousands of dollars for the politician's campaign. Federal prosecutors charged Kruger last Thursday with accepting at least $1 million in bribes in a separate investigation.
Though local Russian-American leaders previously squabbled over potentially harmful depictions of their community in the Brighton Beach show, it seems all is quiet in Little Odessa despite the casting revelation.
"I trust this show to be good because Lifetime itself is just family oriented," said Raisa Chernina, a Russian-American community leader and director of Be Proud Foundation.
Lifetime is sticking to the company line that they will produce a family-style show, featuring a multi-generational story focusing on mother-daughter relationships of Russian women, their lifestyle, dating, partying, and experiences working in Brighton Beach.
But at the Women's Day Soirée and Fashion Show at Rasputin last Tuesday, what the cameras captured left a very different impression. Lifetime's crews ran back and forth throughout the restaurant's marble-lined halls, capturing the stereotypically ostentatious antics of fur-covered revelers swilling vodka, partying and opening wallets during an auction of luxury items. Rasputin itself remains popular in local mythology for its role as a famed mafia hangout during the 1990s, though the restaurant has had several owners since then.
Sources who have spotted Levitis' wife, Marina, the star of the show, at other local events and venues said her behavior in front of cameras left them thinking more of Real Housewives of Brighton Beach than the tame tones of Lifetime's traditional programming. That seems to be in line with the network's rebranding efforts, in which they're trying to draw younger audiences with shows like Project Runway and Drop Dead Diva.
After Sheepshead Bites broke the news of the Brighton Beach reality show in February 2010, Russian-American leaders and Brighton Beach residents worried that airing a show originally modeled on MTV's Jersey Shore would foster negative stereotypes of the Russian community. But, after exchanging a few letters and conversations with Lifetime execs, leaders pulled a one-eighty.
John Lisyanskiy, founder of the Russian-Speaking American Leadership Caucus, was the chief architect of community outrage, penning a November 2010 letter to Lifetime signed by 42 community leaders, including State Senator Carl Kruger. They cautioned the network to break with Jersey Shore's "form of tasteless expose and elevate the material to depict Russian-speaking Americans accurately and without ethnic bias."
Lisyanskiy, who took flak for his campaign against the show, is now saying he's comforted to know the Brighton Beach reality series currently in production is based on Russian living families.
"It's a totally different concept from what I understood; they are doing a multi-generational show. It's not going to be anywhere in the line of Jersey Shore, and that's what we tried to battle for," said Lisyanskiy.
Despite that the show will highlight the over-the-top family of a prison-bound, nightclub-owning Russian-American mired in an FBI political corruption probe, he and others have given up their criticism that Lifetime may play to stereotypes.
"I wouldn't say this is a criminal family. Yes, Levitis was involved with unfortunate incidents with Senator Kruger – but they resolved it and I don't think Lifetime will put that in their episodes," said Lisyanskiy.
And if they're not worried about Levitis' family becoming the image of typical Brighton Beach Russian-American culture broadcast around the globe, the depiction of a vodka-infused party life doesn't phase them one iota.
"If you ever go to a Russian party or nightclub there is always a lot of food, there is always wine, vodka, cognac, whatever you want, there's always dancing and music, and nice outfits," said Yelena Makhnin, the director of Brighton Beach Business Improvement District.
Makhnin, who's looking forward to the show and the tourism it may bring to the neighborhood, said that when it comes to the Russian-American community, it's all a matter of perception.
"Some people might say, 'You know what, those Russians they know how to have a good time,'" Makhnin said. "But other people will say, 'Look at those Russians, they're all crooks, they have diamonds, and they drink vodka' so it depends on how you look at it."
Additional reporting by Ned Berke.