Coney Island's 'Flicks On The Beach' Lineup Announced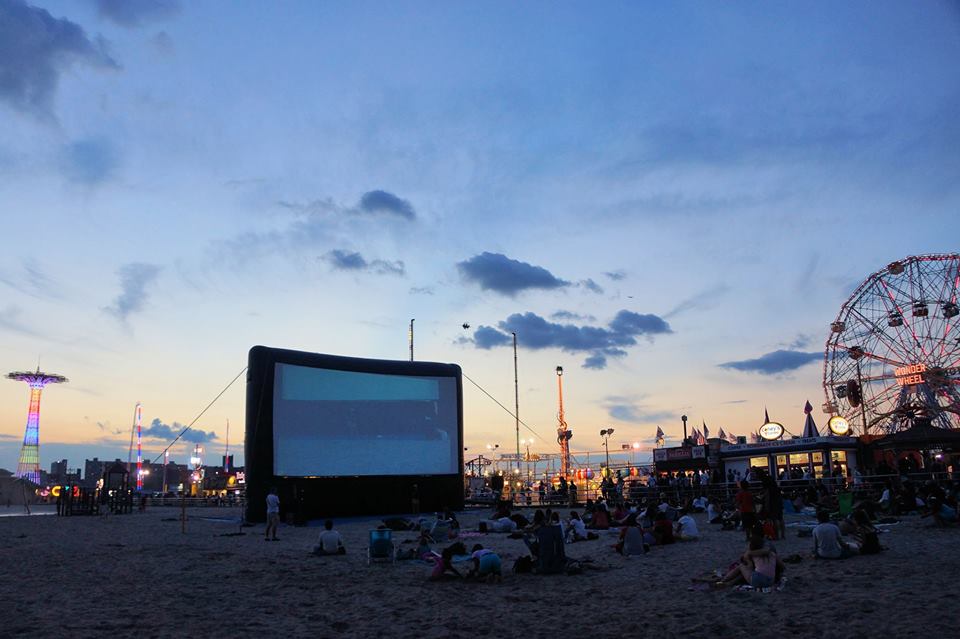 Ready your beach towels, coolers and folding chairs.
Flicks on the Beach returns to Coney Island next month — and the organizers have a pretty sweet lineup prepared for the outdoor movie series.
Notably, the lineup includes a screening of "Purple Rain," Prince's '80s rock drama, in honor of the beloved musician who passed away earlier this year.
The lineup is also filled out by some recently released blockbusters, including the new Star Wars movie and "Creed," another installment of the Rocky series.
Flicks on the Beach is organized by the Alliance for Coney Island and Rooftop Films. All movie viewings are free and will be shown on a giant inflatable screen near West 10th Street and the Boardwalk. The movies are shown for six consecutive Mondays at 7:30pm.
Here is the lineup.
July 11th – Jurassic World
July 18th – Star Wars: The Force Awakens
July 25th – Inside Out
August 1st – Avengers Age of Ultron
August 8th – Rooftop Shorts (a collection of the best short films focusing on the history of Rooftop Films and New York City over the past two decades)
August 15th – Purple Rain August 22nd – Creed