Coney Island Principal Who Banned Patriotic Tunes At School Removed Amid Misconduct Probe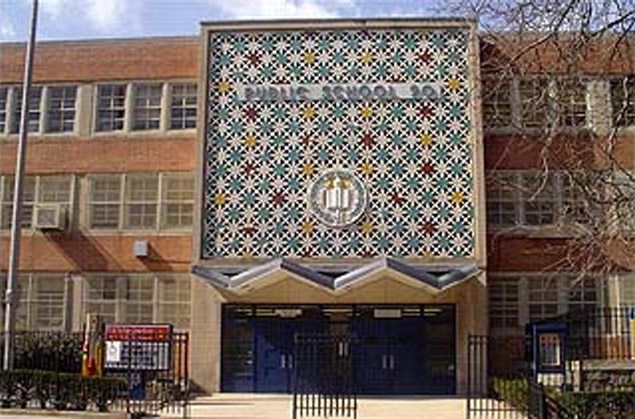 The principal of P.S. 90 in Coney Island, Greta Hawkins, who came under fire in 2012 for banning patriotic songs at school, has been booted from her position.
Though the details of an ongoing misconduct investigation are under wraps, sources say Hawkins is being probed for reasons unrelated to her peculiar musical preferences, reports the New York Daily News:
District 21 Superintendent Isabel DiMola told parents in a letter on Thursday that teacher Greta Hawkins and an assistant principal had been reassigned from Public School 90 in Coney Island.
Officials said Hawkins is the subject of a misconduct investigation but would not provide details. A school staffer said Hawkins was being probed for failing to adhere to mandated reporting regulations.
There are many situations when school officials become mandated reporters, including when there is reasonable cause to suspect child abuse. A mandated reporter who fails to report suspected child abuse or maltreatment could be slapped with a misdemeanor and be subject to criminal penalties.
As we've previously reported, Hawkins came under scrutiny in 2012 when she prohibited the use of Lee Greenwood's patriotic anthem "God Bless America" at a graduation ceremony for kindergarteners, citing mature lyrics. Instead, the 5-year-olds marched to Justin Beeber's pre-teen love ballad, "Baby."
At the time, Congressman Bob Turner called Hawkins' decision "shocking and unfathomable," saying it demonstrated a "lack of judgement."
Other claims surfaced at the time that Hawkins objected to school children reciting the Pledge of Allegiance and singing "America the Beautiful."
Hawkins, who sits during the morning Pledge of Allegiance because she is a Jehova's Witness, was quoted as saying "I'm black. Your previous principal was white and Jewish. More of us are coming," during a previous staff meeting — resulting in a disciplinary letter from her higher ups.
Shortly after the allegations surfaced, 25 employees at P.S. 90 — or 40 percent of the school's staffers — left the Coney Island school, citing a "toxic" environment, the New York Post reported in 2012.
At the time, the Department of Education supported Hawkins' song choice for the kindergarteners, saying that the principal is being targeted by the teachers' union because of her progressive views and that she has received racist hate mail.
Hawkins will continue to receive a salary of $124,116 while she's being investigated.