Coney Island DMV Re-Opens After Much-Needed Makeover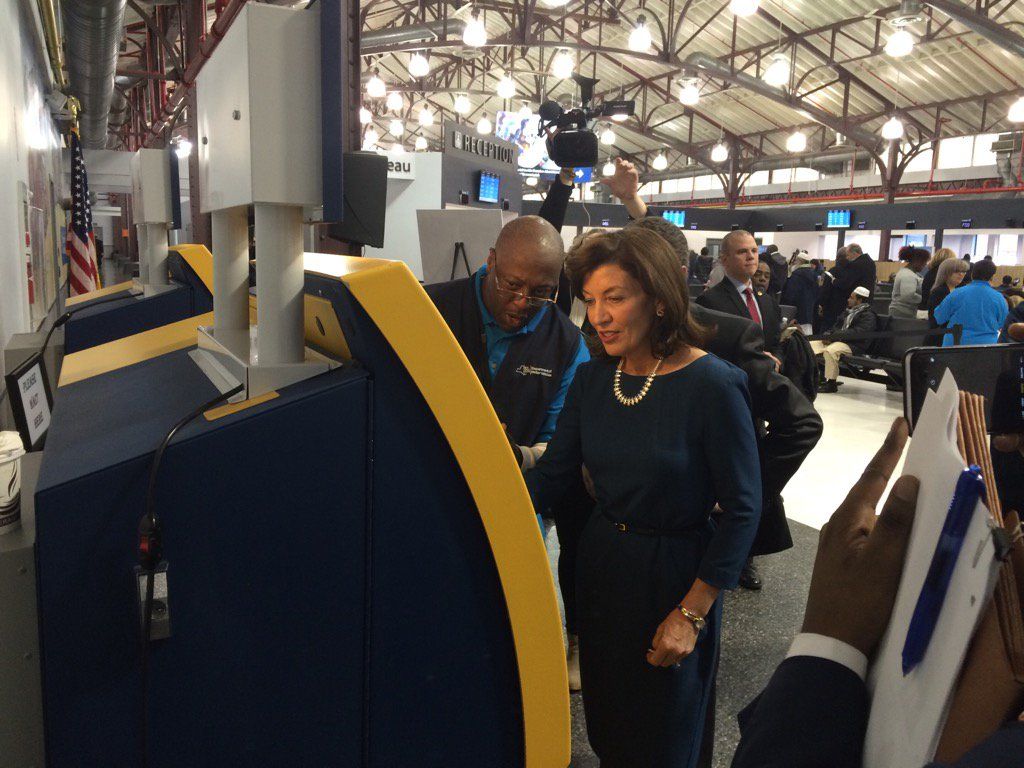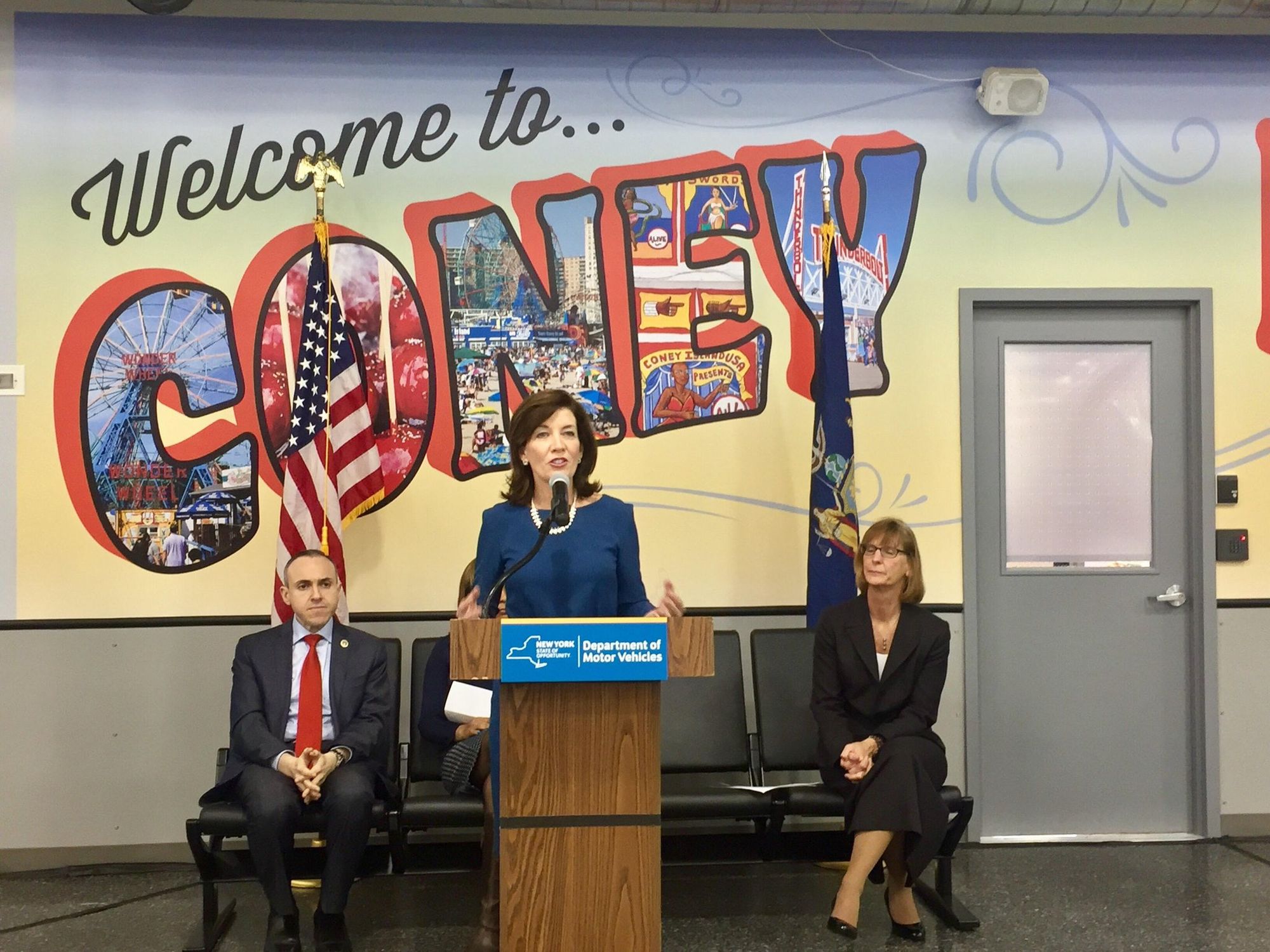 The Coney Island DMV, which has been shuttered for major renovations since October, is now open with modern features and promises to dramatically cut wait times, said officials.
Although these repairs were a long time coming, the re-opening could be worth the wait.
The DMV got a complete makeover, with new signage, new seating, WiFi, counters moved to the perimeters of the room, a jumbotron, self-service kiosks, and improved workstations to decrease the time it takes to navigate the office.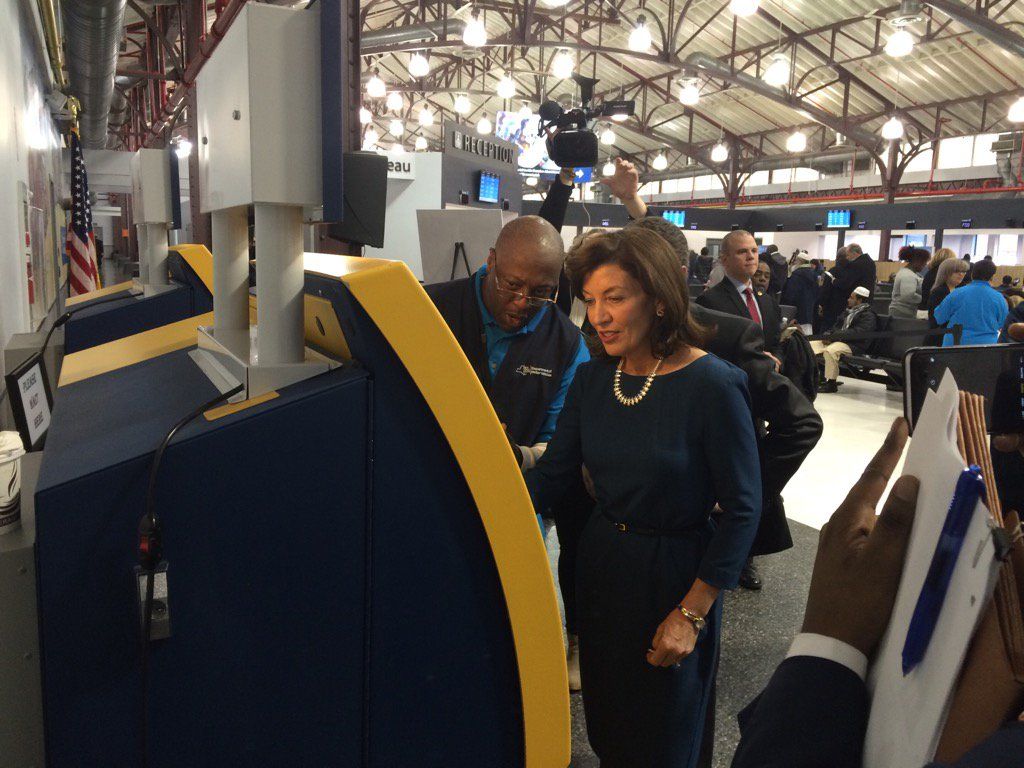 Customers can now schedule appointments online, a feature already added to many other DMV locations. This feature is fitting for this Coney Island station, which is one of the five busiest DMV offices in New York State, said Governor Andrew Cuomo.
Driver testing rooms have also been automated and improved, an initiative of the state DMV's LEAN program. The majority of previous LEAN initiative projects have so far resulted in a 40 percent improvement in cycle time, according to the DMV.
"A more accessible and customer friendly DMV is something everyone can get behind," said City Councilmember Mark Treyger.
The re-opening of this southern Brooklyn DMV, located at 2875 W 8th Street, marks the completion of Superstorm Sandy renovations. The first round of renovations included a three-week shutdown in 2012 after the office was submerged under two feet of water, ruining documents, furniture, and the structure's sheetrock.
"Our community is still rebuilding and recovering after Superstorm Sandy, and the completed renovation of the Coney Island DMV office is a major victory," said Assemblymember Pamela Harris.