The Commute: We Still Need To Reinvent The MTA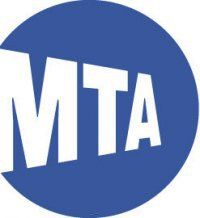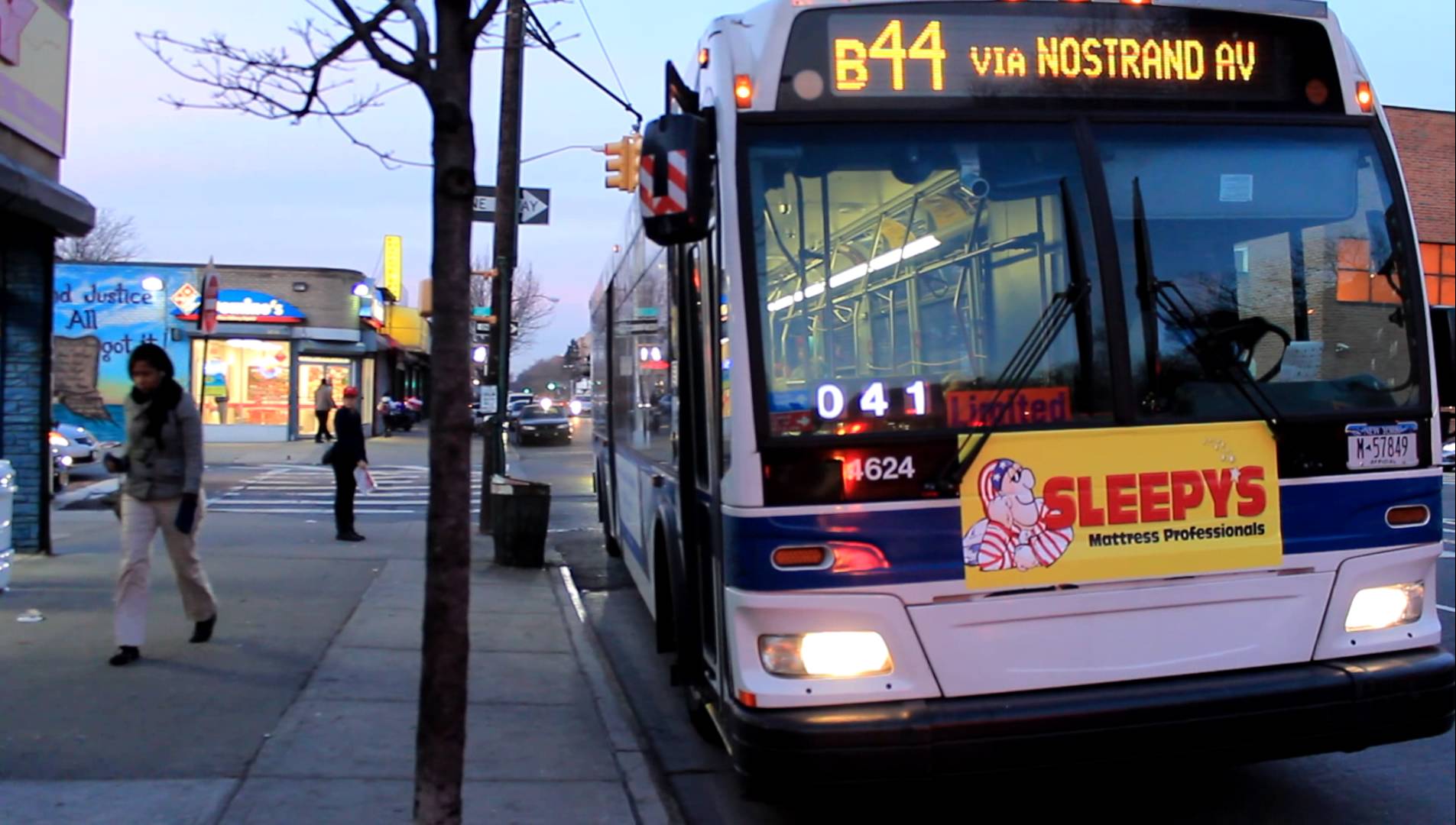 THE COMMUTE: New Yorkers started paying more last week to ride the buses and trains. The MTA claims it needs the extra money to provide better service, but will the extra money result in better service, or will it just disappear into the MTA's black hole? Has any past fare increase resulted in better service? No. Significant improvements have resulted from the MTA's Capital Plan, but not from fare increases, which usually goes toward salary increases and pension costs.
Although ridership now is at an all-time high, service levels are less than what they were in the 1950s. Subway service used to operate at two-minute intervals on major lines (the minimum allowed under the current signal system) for the duration of the four-hour rush hour peaks, i.e. 7:00am to 9:00pm and from 5:00pm to 7:00pm Mondays through Fridays.
Today, this peak level of service is only achieved for the peak 30, 45 or 60 minutes of each rush hour. In other words, there are fewer trains operating in what is referred to as the shoulder periods of the rush hours, making the trains more crowded than ever. Fifty years ago, alternate southbound Brighton expresses were removed from service at the Brighton Beach train station at 6:00pm. Now, alternate trains are removed from service beginning at 5:00pm.
The MTA's Chairman Thomas F. Prendergast said it best when asked by WPIX's Greg Mocker what he thought of his new subway ride to new work location at 2 Broadway in Lower Manhattan. He said he remembers how, during rush hour, the Lexington Avenue Express was so crowded that you had to miss the first two trains before you could board. Today, it is not unusual to have to miss the first four trains before there is room to board. He didn't address the safety aspect of crowded platforms and having to remain near the edge of the platform so as not to lose your position in line to board.
However, a higher fare will not result in the completion of the Second Avenue Subway to relieve the severe overcrowding seen by riders of the Lexington Avenue line. That's where the MTA Capital Plan comes in, which we will discuss in the future.
The situation for the buses is no better. In the past month, I have heard or read about four bus horror stories. The Riders Alliance recently asked riders for subway horror stories to garner support to fill the gap in the MTA's Capital Plan. But let's focus on buses for now. Sheepshead Bites commenter "Subway Stinker" recently posted that he waited for one full hour for the B3 while 11 buses passed in the opposite direction. He was told that some type of severe accident disrupted service but was unable to obtain any specifics.
A friend of mine told me that, a few Sundays ago, he also waited for more than an hour for the B4 to arrive, which is scheduled to arrive at 20-minute intervals. A bus finally did arrive, but failed to pull over and stop for him, even though it was carrying passengers and did not display a "Next Bus Please" sign.
Past complaints to the MTA of such instances were responded to with statements such as that the passenger should have flagged down the bus to alert the driver that he wanted that route. Since when has it become the passenger's responsibility to get the bus driver to stop for him? So my friend had to wait an additional 30 minutes for a one-hour wait.
Another friend waited nearly an hour during the nighttime rush hour for a Q101 bus. It seemed all the buses got stuck in traffic on the Queensboro Bridge causing all six buses on the route to arrive at once! Most of the bus riders use that route to travel along Steinway Street in Queens without taking the bus into Manhattan. Yet, the MTA allowed traffic on the bridge to completely stop the route instead of turning some buses on the Queens side of the bridge to maintain service in Queens.
If those three instances are not bad enough, it was reported on NYC Transit Forums how someone waited an hour and a half from 8:30pm until 10pm for a Q54. Even worse, no delays were reported on the MTA website or on Twitter. The MTA did respond to him that flooding caused the delay and they just didn't bother to update their website or issue a Twitter announcement. Is there any wonder why automobile drivers are reluctant to sell their cars and switch to transit? They don't want to be a slave to a system that has no regard for them.
These are not isolated instances. They are more common than you might think. Occurrences such as these are totally unacceptable especially when Bus Time allows the MTA to view the locations of all its buses and take appropriate action to minimize delays. Yet, when Mocker asked Darryl Irick, in charge of MTA bus service, about service reliability, he responded that Select Bus Service (SBS) addresses service reliability. The M15, which has SBS, is the least reliable bus route in Manhattan and the B44 SBS regularly arrives three at a time.
The facts are that SBS has done nothing to improve service reliability and the MTA is not effectively using Bus Time. An MTA bus dispatcher reported on a chat group that those in charge of watching Bus Time are instead using the system to play video games.
Bus and subway riders believe they are not getting their money's worth for the service provided. That is because the MTA is grossly inefficient. It is even more obvious when you are an employee. Managers and analysts are being paid for a seven-hour day but working only three or five hours. Some longtime $100,000 per-year plus employees know enough to perform the minimal amount of work required not to get terminated. Departments constantly bicker with each other when a project fails, regardless who was at fault, and blame each other. Several years ago, track workers were instructed to wait two and three hours each day for materials to arrive before they can begin work. Many bus dispatchers make service worse rather than better.
According to the first poster here, parts are being ordered for trains that are no longer in service while needed parts are lacking, forcing workers to make do with what is available. Having worked for one year in the inventory area in 1983, I can attest to the fact that, despite attempts to improve the inventory system, there was a problem with excess inventory, which at that time was $24 million, while needed parts were lacking.
That is not to say that some or even most MTA employees are not conscientious. There are some managers who do put in more than 11-hour days when they are only being paid for seven. Many lower level employees also care deeply about doing a good job and do the best they can under difficult circumstances.
So why do some employees only care about getting their paycheck? It is because they are not happy with their jobs or the way they have been treated by the MTA, having been bypassed for promotions, which are highly arbitrary. The MTA is notoriously famous for basing merit increases and promotions, not on good work, but on favoritism, and has yet to realize that productivity skyrockets when employees are treated fairly and are happy.
So should we give the MTA more money? Of course we should. However, the MTA also needs to learn how to better manage its scarce resources and care about its employees and customers. It's amazing how one very small change can save the MTA millions of dollars each year. The MTA rewards its employees with cash awards of up to $10,000 for such ideas through its Employee Suggestion Program.
The Commute is a weekly feature highlighting news and information about the city's mass transit system and transportation infrastructure. It is written by Allan Rosen, a Manhattan Beach resident and former Director of MTA/NYC Transit Bus Planning (1981).
Disclaimer: The above is an opinion column and may not represent the thoughts or position of Sheepshead Bites. Based upon their expertise in their respective fields, our columnists are responsible for fact-checking their own work. Their submissions are edited only for length, grammar and clarity. If you would like to submit an opinion piece or become a regularly featured contributor, please e-mail nberke [at] sheepsheadbites [dot] com.