Commemorate Dr. Martin Luther King, Jr. Day At These Brooklyn Events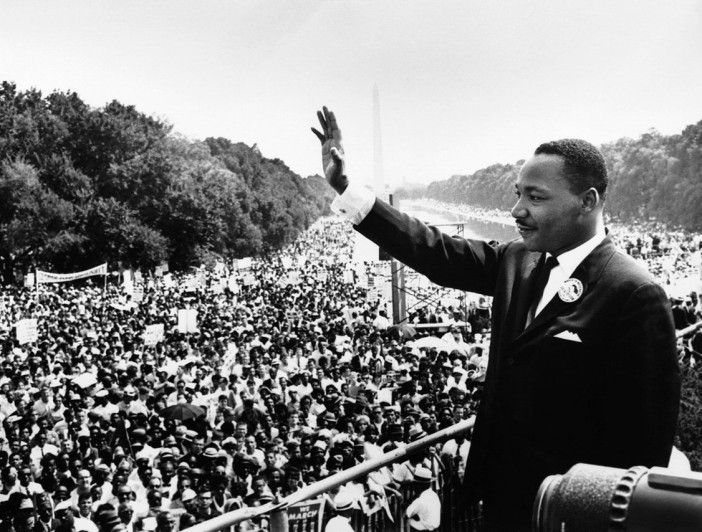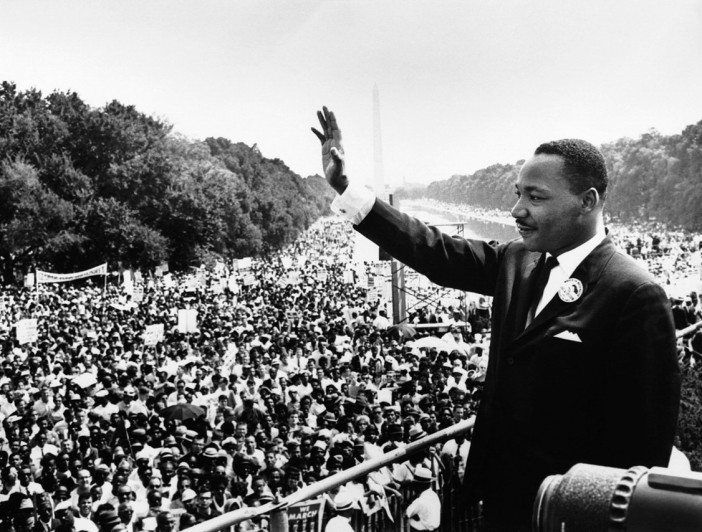 Government Offices, Parking, And Sanitation
All government offices are closed on Martin Luther King, Jr. Day, including courts.
There is no mail delivery.
All NYC public schools are closed. Students return to school on Tuesday, January 17, 2017.
Alternate side parking regulations are suspended. However, parking meters and all other parking regulations will remain in effect – so pay when you pump; NYC needs the money.
There is no sanitation collection on MLK Day. If Monday is your regular garbage day, place your items out after 5pm on Monday for collection on Tuesday. If Monday is your regular recycling day, it will not be collected until the following week.
Subways And Buses
The New York City subway will operate on a holiday schedule on Monday, with minor timing changes. That means if your desired subway line does not run on weekends – we're looking at you, B train – there will be no service on Monday.
Buses will operate on a weekday schedule with minor timing changes.
Libraries
All Brooklyn Public Library locations will be closed on Monday, January 16 in observance of Martin Luther King, Jr. Day.
Looking for something to do?
We have many events throughout Brooklyn that you can attend:
Storytelling & music event in Prospect-Lefferts Gardens
When: Monday, January 16 from 11am to 3pm
Where: Grace Reformed Church of Flatbush, 1800 Bedford Avenue between Lincoln Road & Lefferts Avenue
What: Run by volunteers and students, this annual event fosters literacy and awareness of the Civil Rights Movement, featuring performances, Kiddie Science, craft activities, and free lunch at 12pm.
How much: Free
Action in a Time of Injustice: MLK Shabbat Dinner
When: Friday, January 13, 7pm
Where: Picnic House in Prospect Park
What: Repair the World NYC is hosting an MLK Shabbat Supper to celebrate the legacy of Dr. Martin Luther King Jr. through a conversation about race, faith, equity, and justice.
The evening will feature Yavilah McCoy, the founder of Ayecha, interviewed by Yehudah Webster. Ayecha provides educational resources for Jewish Diversity and advocacy for Jews of Color in the United States. The dinner will include ample time for conversation. Dinner will start at 7:00 pm and will feature a kosher/vegetarian meal.
How much: $18 per person, but please contact them if cost is the only obstacle preventing you from attending. Make your reservation here.
"Hate-Free": An Interfaith Martin Luther King Celebration
When: Sunday, January 15, 3pm
Where: Old First Reformed Church, 729 Carroll Street (at 7th Avenue)
What: Imagine a Hate-Free Zone right here, because "Hate cannot drive out hate, only love can do that," and because "Hate is just too great a burden to bear." (MLK). Co-sponsors include: Congregation Beth Elohim, Congregation Kolot Chayeinu, Councilmember Brad Lander, Assemblyman Bobby Carroll, Repair the World, and Water Over Rocks.
How much: Free.
MLK Celebration And Talk
When: Sunday, January 15, 10:30am
Where: First Baptist Church of Crown Heights, 450 Eastern Parkway
What: Speaking will be Congressmember Hakeem Jeffries. Pastor: Rev. Daryl G. Bloodsaw
MLK Celebration And Talk
When: Monday, January 16, 10:30am
Where: Emmanuel Baptist Church, 279 Lafayette Avenue
What: Speaker will me Dr. Delman Coates of Clinton, MD. Pastor: Rev. Anthony L. Trufant
Brooklyn Tribute to Dr. Martin Luther King, Jr. 2017
When: Monday, January 16, 10:30am
Where: Brooklyn Academy of Music, Howard Gilman Opera House, 30 Lafayette Avenue
What: Presented by BAM, Brooklyn Borough President Eric L. Adams, and Medgar Evers College of The City University of New York New York City's largest public celebration in honor of iconic civil rights leader Dr. Martin Luther King, Jr. returns to BAM for the 31st year. This free event brings world-renowned activists, intellectuals, and civic leaders together with musicians, poets, and other performers to honor King's legacy and keep his message alive. This year, BAM welcomes keynote speaker Opal Tometi, a racial justice and immigrant rights activist and one of the founders of Black Lives Matter. The celebration also features performances by the Institutional Radio Choir, a gospel legend since its founding in Brooklyn more than half a century ago, and Sacred Steel band the Campbell Brothers, a quartet of siblings who've been rocking their steel guitar sound on the the gospel and blues circuit since 1997.
How much:  Free. Tickets will be distributed on a first-come, first-seated basis starting at 8am in the BAM Howard Gilman Opera House lobby.
MLK Celebration And Talk
When: Monday, January 16, 11:00am
Where: Zion Baptist Church, 523 Washington Avenue
What: Speaker: Dr. Herman Washington – Rockville Centre, NY, Pastor:  Dr. M.M. Peace
Love Fellowship Tabernacle
When: Monday, January 16, 12:00pm
Where: 464 Liberty Avenue
What: Bishop: Hezekiah Walker, Speaker(s): Borough President Eric Adams. Sponsor: National Organization of Black Law Enforcement Executives (NOBLE)
Prospect Heights High School
When: Monday, January 16, 1:30pm
Where: 883 Classon Avenue
What: Every child attending will receive a gift. Free raffle drawing. Winners of Essay, Poetry and Art Contests will present work. Appearances by special guests.
Brooklyn Celebrates Africa – A Martin Luther King Jr Day Event
When: Monday, January 16, 2pm-4pm
Where: Brooklyn Society for Ethical Culture, 53 Prospect Park West at 2nd Street
What: The Brooklyn Society for Ethical Culture offers a fun-filled family event to celebrate Martin Luther King Jr with African music, drumming and dance, face painting, African crafts, food and costumes. DuPree and Barry Kornhauser will perform songs about MLK's life and Simba Yangala and the dancers from JungleDom will guide children through a relaxed African dance lesson, followed by a performance that welcomes the participation from both, children and adults. Proceeds from this class will help provide scholarships for BSEC's Ethics for Children Classes.
How much: $5-$15. Tickets available here.
A Community Celebration of MLK Jr Day
When: Monday, January 16, 4pm
Where: 230 Classon Avenue
What: There will be readings from Dr. King's writings, musical selections by local professional musicians, and a panel discussion of the relevance of Dr. King's
thoughts and convictions to our present situation.
Donation: $15
Unity Concert
When: Monday, January 16, 4pm
Where: Co-Cathedral of St. Joseph, 856 Pacific Street
What: Vocalists will perform African-American Spirituals, Verdi, Handel, and others.
Donation: $10
A Shared Dream Tribute & Concert
When: Monday, January 16, 6pm
Where: Walt Whitman Theater at Brooklyn College, Campus Road (between Avenue H and Hillel Place)
#GetOrganizedBK Action Meeting with Reflections about Martin Luther King Jr. Day
When: Monday, January 16, 7pm
Where: Congregation Beth Elohim, 274 Garfield Place at 8th Avenue
What: #GetOrganizedBK will be meeting again, along with founders Council Member Brad Lander, and Rabbi Rachel Timoner. After reflecting on Dr. King, the evening will consist of splitting into working groups. Read more about #GetOrganizedBK here.
Also:
Explore the fascinating, digitized archives of the King Center, and read letters, sermons, notes and more of one of America's most brilliant minds. Or get inspired on the fly with these quotes.
Break an unjust law and watch the "I Have a Dream" speech online, something you likely have never seen in full because it's restricted by copyright policed by Sony. Yep.
We wish you a peaceful and thoughtful day.