Comedian & Storyteller Adam Wade On Tomorrow Night's Show At Sycamore, Dreams Of Being An Astronaut & His Awesome 80-Year-Old Italian Landlady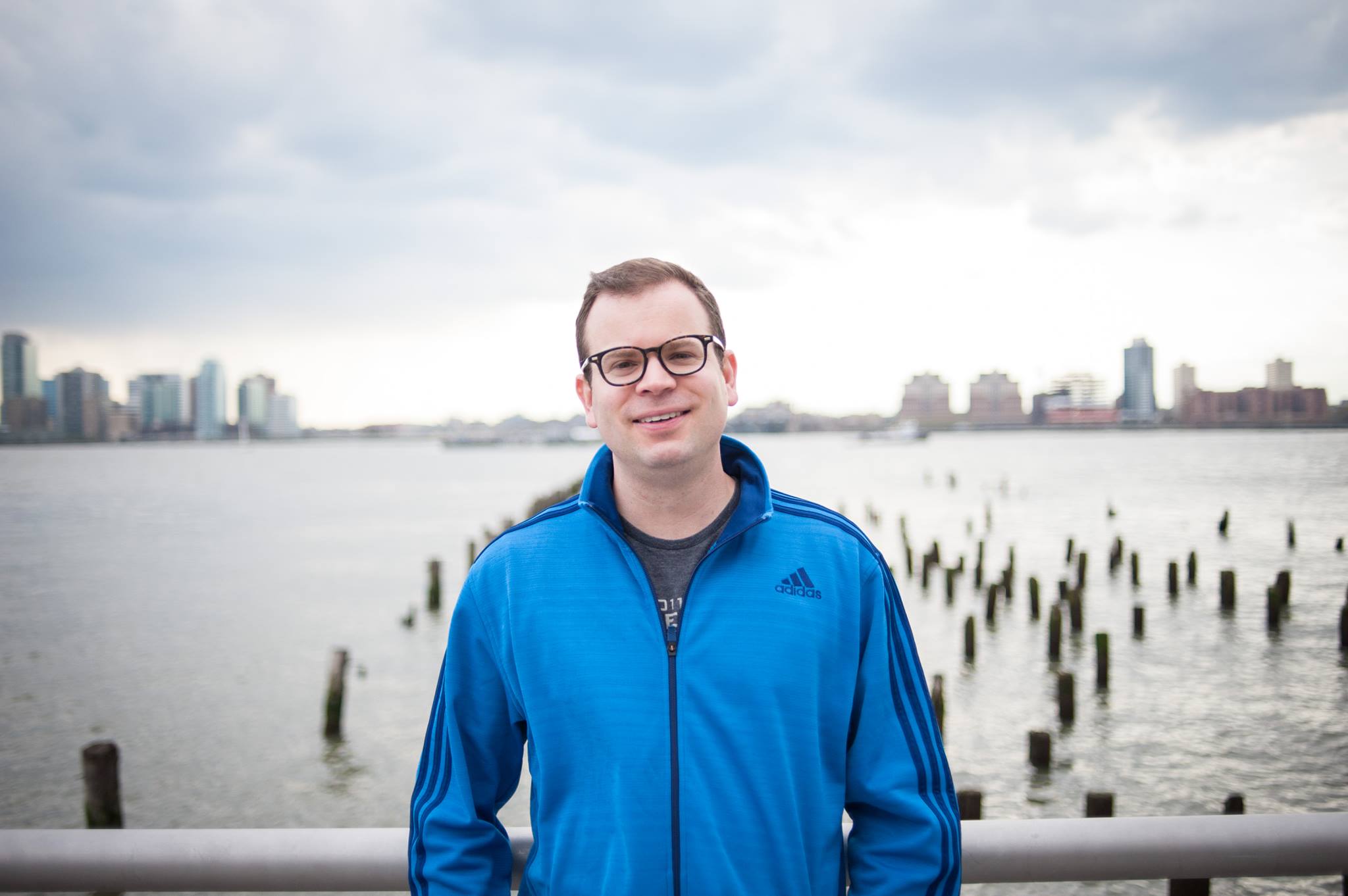 We have no doubt at least some of you have seen storyteller and comedian Adam Wade at The Moth or watched him perform at his monthly solo show at the Theater Under St. Marks or during his frequent appearances at the Upright Citizens Brigade – and now the man who's always mistaken for Rick Moranis is headed for our neighborhood.
Before Adam brings his talents to The Lodge at Sycamore (1118 Cortelyou Road) tomorrow, Tuesday, February 3 at 8pm, we managed to catch up with the comedian to talk about his upcoming show (which will be accompanied by food from Da Beef Stand).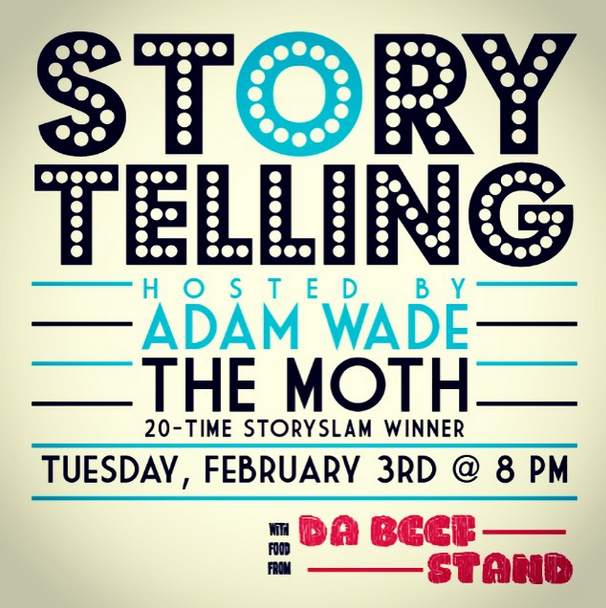 So, before we get into all things storytelling, we want to know – how did you hook up with Sycamore? Is this your first time in Ditmas Park, or have you been here before? And when are you going to abandon Hoboken for Ditmas Park?
I took an improv class with Stephen from Sycamore at the Magnet Theater, and it was a great class. I got to know him well, and he asked if I'd be interested in doing a special show. I jumped at the opportunity. It's always good to get out there and do shows at different types of venues.
I've been to Ditmas Park many times. I love it. Just an overall great place. I have a few friends who live here and they're awesome. I just feel very comfortable when I'm there.
Abandon Hoboken? Well, I'll be honest , if I did leave Hoboken, Ditmas Park is on the top of my list, that's for sure.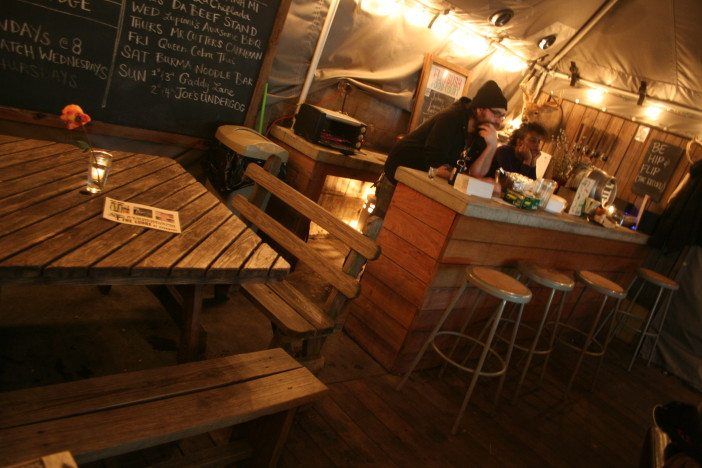 After stalking your Instagram, we understand that the stories we'll be hearing on Tuesday are from four of your former students? Can you give us a hint as to what these stories are about? And why you love them?
I am almost positive all four live in Brooklyn too. They're just four sweet people, talented and different people. They all bring something unique to the stage. Stories are about love, family, Agent Cooper from Twin Peaks and much much more. I couldn't ask for a better group.
Speaking of teaching, you've done workshops with the UN, UNICEF, and the Iraq and Afghanistan Veterans of America – as a storyteller, how do you find that you connect with people who come from very different backgrounds? What has storytelling taught you about connecting with people?
It's amazing talking to people from different parts of the world and finding that we share so many similar experiences. I think a lot of it has to do with empathy. That's the big key.
When you were growing up, did you always dream of being a storyteller? We're trying to imagine you in elementary school, sitting at the dinner table. Were you always the entertainer?
I was shy in school but I was very outgoing at home with family. I could be the family entertainer and they seemed to really enjoy this. It was confined to just the family though in elementary school. I was too shy outside of it.
Also, I wanted to be an astronaut. Alone out there in space looking into the Galaxy. I guess that's what it feels like on stage. The audience are my stars.
Who are some of your favorite storytellers?
Ophira Eisenberg, Jim O'Grady, Ed Gavagan, Erin Barker, and Peter Aguero.
Because you speak about pretty personal experiences in public places, do you think that changes the way people interact with you? Are people always coming up to you and asking you to recount your stories about being mistaken for Rick Moranis?
And YES, not tons, but people do ask me. Or they'll just say "anyone ever tell you look like Rick Moranis?" They do it in a kind way by the way. Fortunately.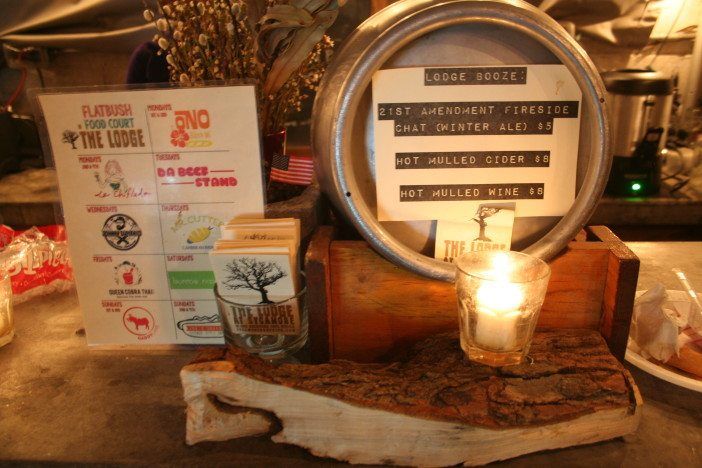 Because you'll be going to a bar that also has a flower shop in it, we have to ask: what's your favorite story involving a flower?
My 80-year-old Italian landlady cooks meatballs for me. She's just a kind woman. I have a blog about her.
Last Easter I got her and her sister flowers. I've never made women that happy ever in my life. Sheer joy.
For more information about tomorrow night's event, you can visit The Lodge at Sycamore's website or call Sycamore at 347-240-5850.