Come out to Brooklyn's International Day of Friendship this Sunday, August 6th!
On Sunday, August 6th, Borough President Adams will host an "International Day of Friendship" celebration in Brooklyn, his fourth annual festival recognizing the hundreds of cultures and ethnicities that make Brooklyn an unparalleled center of diversity.
As the signature event in Borough President Adams' "Embrace Your Hyphen" campaign celebrating Americans who honor their various heritages, the day will consist of a series of cultural identity-oriented festivities that begin at 1:00 PM with a Unity Parade of Flags, featuring the flags of 195 nations marching down Fulton Street from its intersection with Flatbush Avenue toward Brooklyn Borough Hall.
Following the parade, which will include New Yorkers from more than 80 countries as well as dancers, drummers, and stilt walkers, the festivities at Brooklyn Borough Hall and Columbus Park will run through 5:00 PM and feature a series of artistic and cultural performances from a wide variety of groups represented in the borough, as well as a taste of ethnic cuisine from an array of local food trucks.
For the first time, the celebration will present a Global Village, including tents from countries around the world showcasing their cultures, cuisines, and customs; featured nations will include Australia, Azerbaijan, Belarus, China, Egypt, Mongolia, the Philippines, Poland, South Africa, and Tanzania, as well as regional displays on the Caribbean and Oceania. Visitors will be able to have an interactive experience in each of these tents to feel, hear, and see unique cultural artifacts and stories.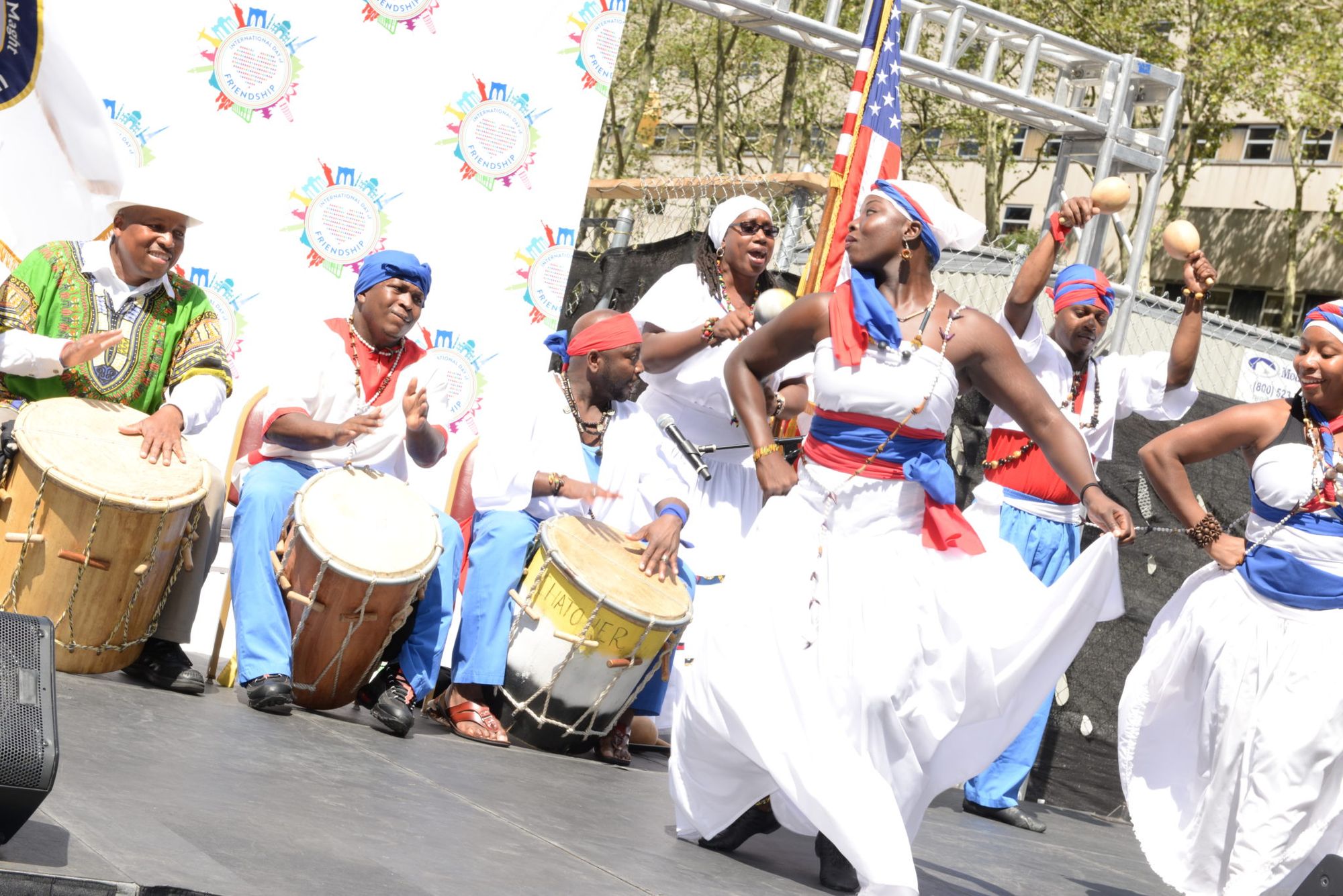 A cultural conversation, entitled Brooklyn Fusion, will also take place midway through the program; NY1 anchor/reporter Jeanine Ramirez will moderate a robust dialogue featuring various immigrant New Yorkers offering their perspectives on how they have kept their culture alive, while assimilating to American life.
Come out and enjoy the fun this Sunday, August 6th for a day of culture, cuisine, and much more!
This post was sponsored by One Brooklyn Fund, Inc. If you would like to reach our readers, please contact us.
[broadstreet ad="122911″]