Storm Brings Collapsed Scaffolding, Fallen Tree Branches, And Flooding Across Brooklyn (VIDEO)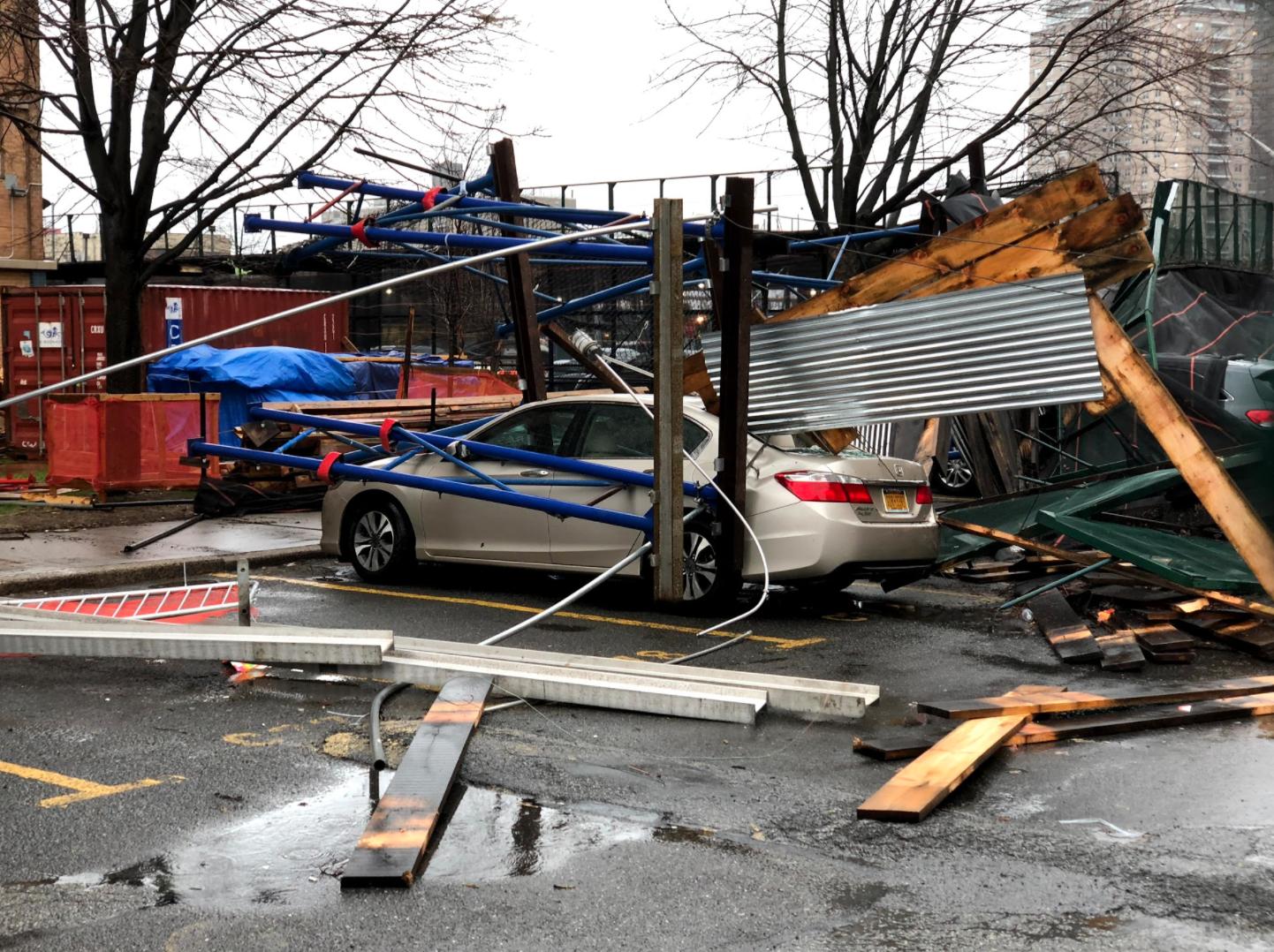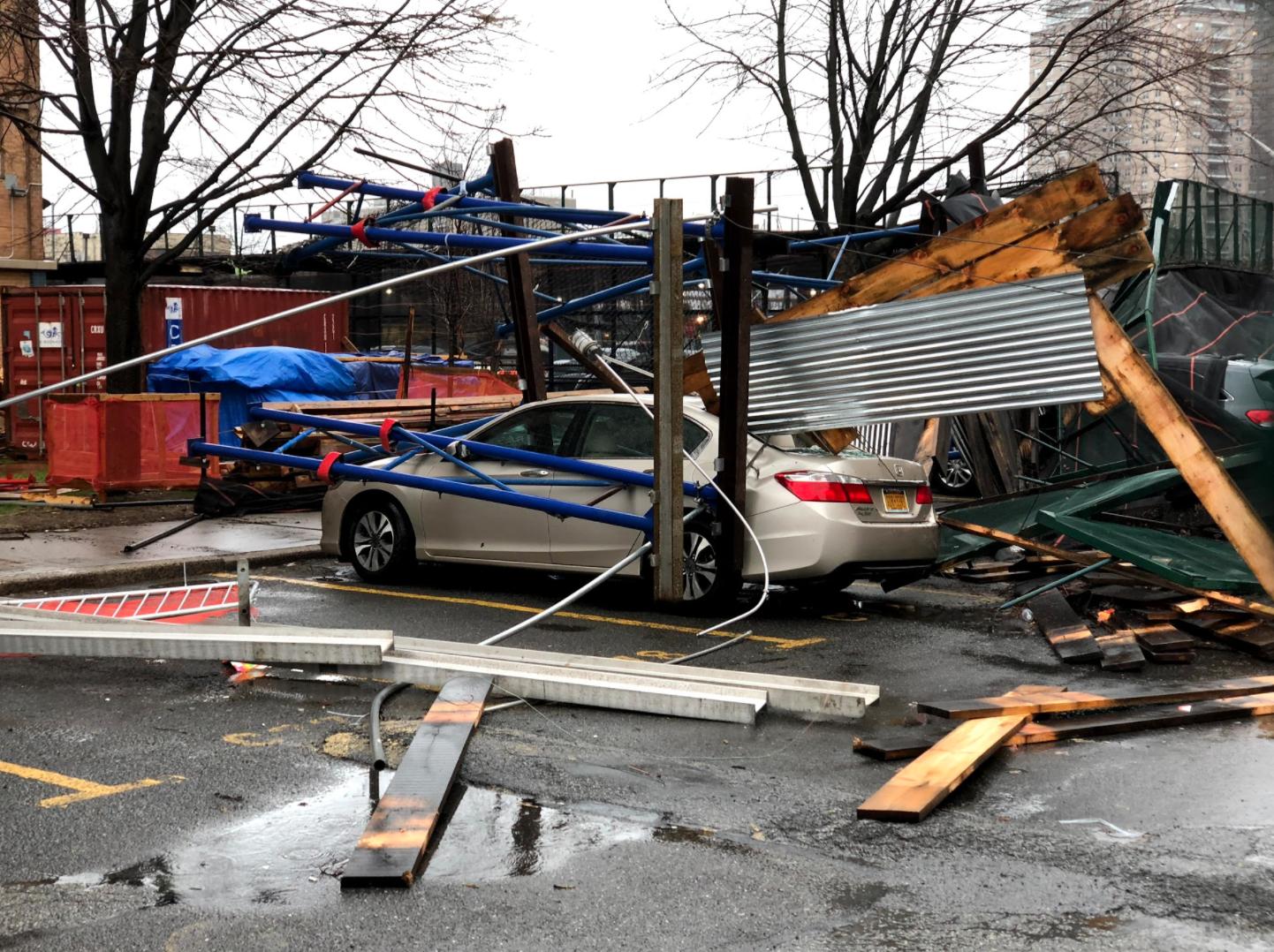 BROOKLYN – There were four flash flood warnings this morning, and we hope you were not personally affected by the havoc the heavy rains unleashed on the city.
Scaffolding collapsed on two parked cars in Brighton Beach (2935 W 5 St) this morning and streets turned into rivers across the borough: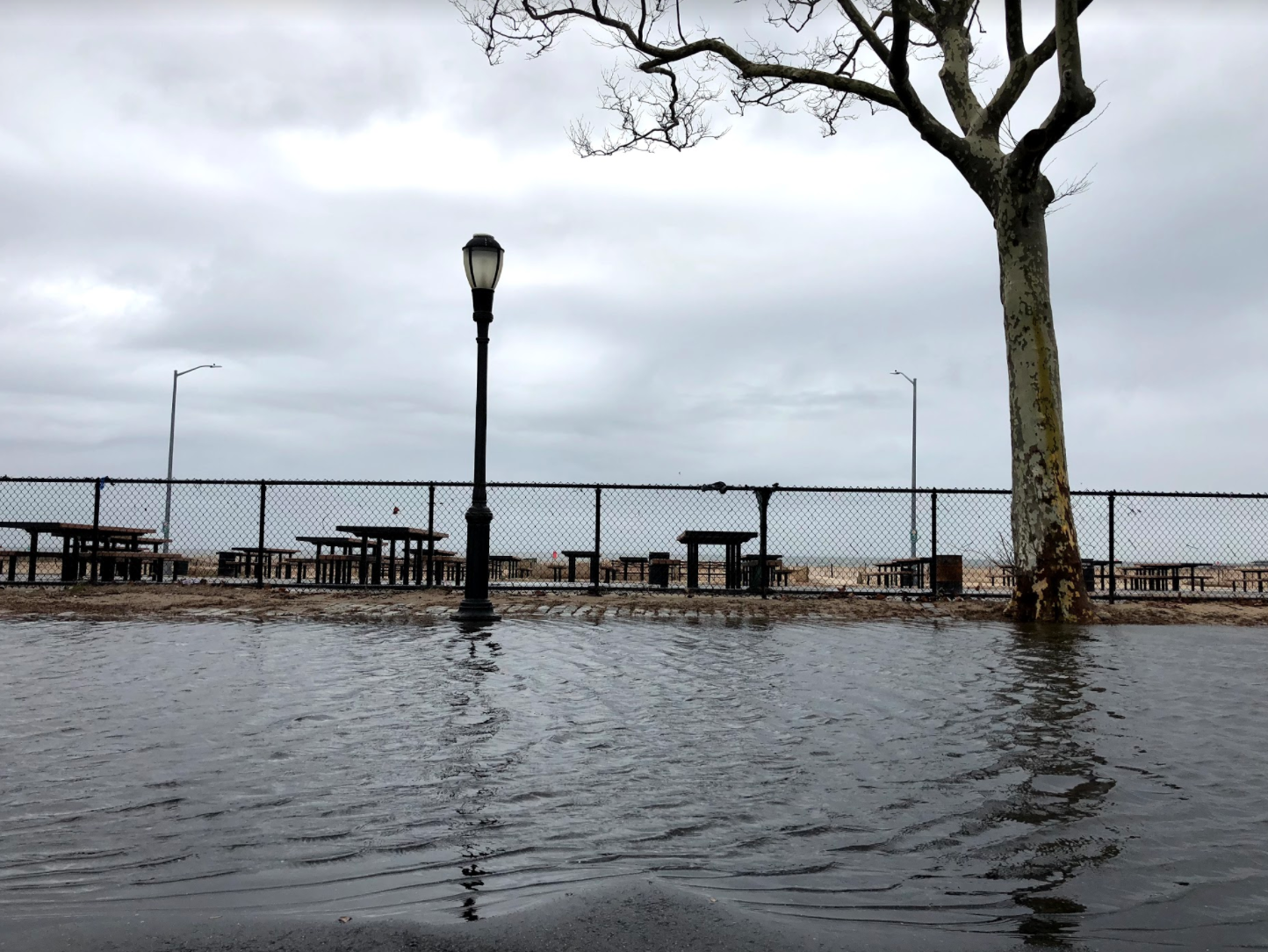 Tree branches are on the ground in Bay Ridge, and catch-basins are overflowing turning street corners into lakes:
Gowanus was a mess and  down by 9th Street flooded — again:
Rain combined with heavy wind isn't the best scenario for cars driving down the Belt Parkway.
Industry City:
If you decided to slip on your rain boots and go out, send us your rain photos and videos!