COJECO Is Sponsoring A Russian Jewish Community Contest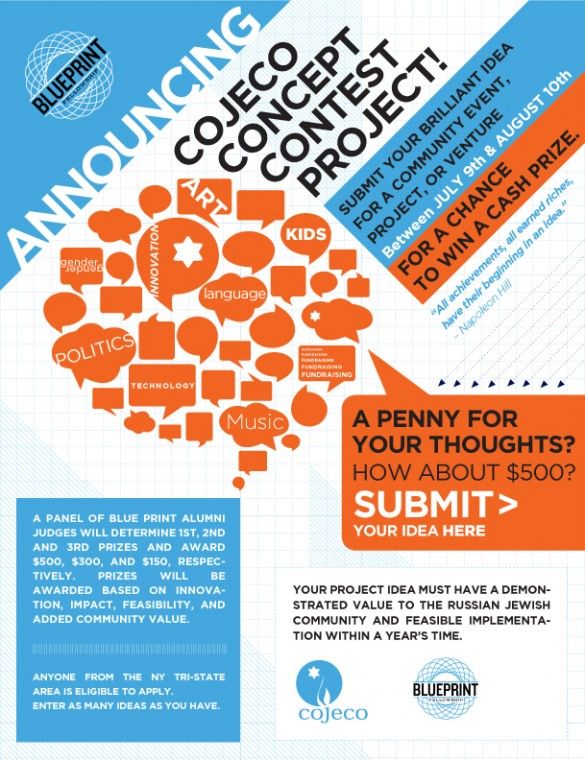 The Council of Jewish Émigré Community Organizations (COJECO) wants to hear any ideas that you may have which add value to the Russian Jewish community.
They are sponsoring a contest in which locals are asked to submit their ideas for a community event, project or venture for a chance to win a cash prize.
Apply by August 10 and a panel of BluePrint Fellowship Alumni judges will determine 1st, 2nd and 3rd prizes. The will award $500, $300 and $150. Winners will be announced August 30.
The criteria is as follows:
Your project idea must offer value to the Russian Jewish community, feasible implementation within a year's time, and a Jewish focus or theme. Possible areas of focus are culture, technology, art, research, travel, education, social justice, fundraising, politics, volunteering, gender, religion, immigration, language, environmentalism, children and families, music and performance, etc.
Anyone from NY is eligible to apply and more than one submission is allowed.
For more information, contact Iryna Gubenko at irynag@cojeco.org or 212.566.2120.