Cloud Drift: Public Art Project Flies Banners Over The Gowanus Canal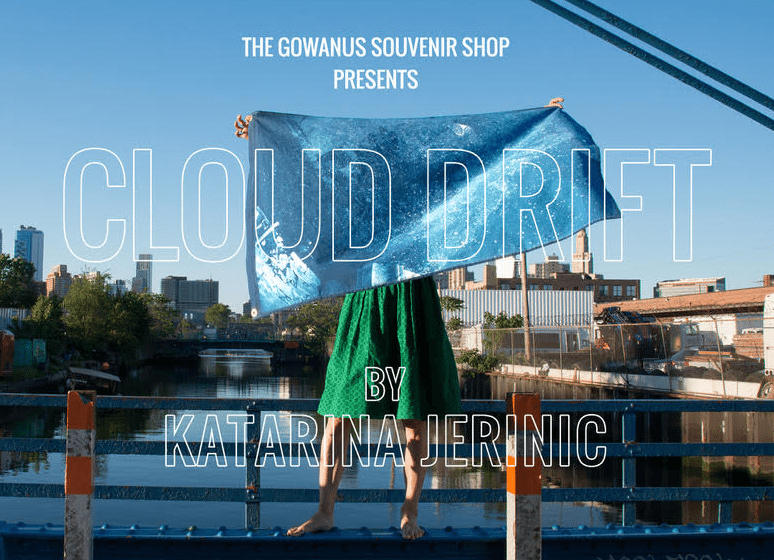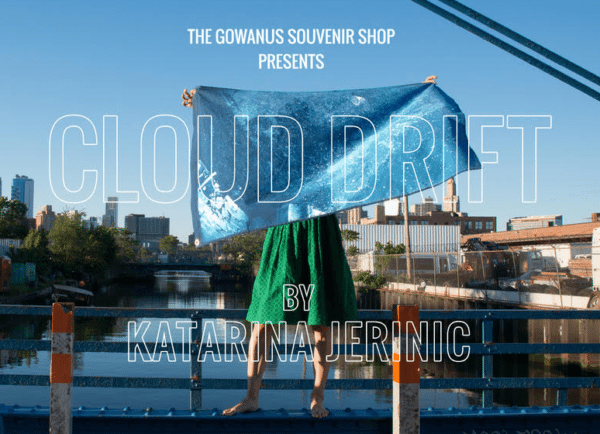 Join the Gowanus Souvenir Shop and NYC DOT Art Program this evening as they celebrate the launch of artist Katarina Jerinic's public art exhibition Cloud Drift.
The Gowanus-based Jerinic created a series of 3-foot x 5-foot cyanotype flags that will be flown from light posts along all the pedestrian crossings over the Gowanus Canal—including the bridges at Union, Carroll, Third, and Ninth Streets.
The cyanotypes (blue monochromatic images) feature photographs of the canal's surface, complete with all the debris, muck, and goo, as well as reflections of the sky.
The images evoke "the color of idealized skies and waterways," according to the exhibition's press release, "linking the project to the canal's 19th-century origins and industrial past."
As Jerinic's flags sway in the breeze, "their abstracted images of the canal's murky surface unfurl, transforming its dingy waters into sublimely cloudy skies and drawing attention to the built landscape," the release adds.
"One of our goals at the shop is to showcase the work of the many artists that work in Gowanus and who make up the fabric of this unique neighborhood," Ute Zimmerman, owner of the Gowanus Souvenir Shop said in a statement. "Cloud Drift is our most ambitious project to date and it has been such a pleasure helping Katarina bring her vision to life…. We can't wait to see the flags unfurl!"
The NYC Department of Transportation's Art Program was launched in 2008 to invigorate the city's streets with temporary art installations. The program partners with artists and community-based organizations to showcase murals, sculptures, projections, and performances at public spaces including plazas, fences, bridges, and sidewalks.
Special programs are planned to coincide with the exhibit including cyanotype workshops with Brooklyn Brainery and the Gowanus Canal Conservancy as well as canoe trips with the Gowanus Dredgers.
Cloud Drift opens with a summer solstice party tonight, June 21, at the Gowanus Souvenir Shop, 567 Union Street (between 3rd Avenue & Nevins Street) from 6pm to 9pm. Cloud Drift will be on display through September 21, 2017.