City's Court Ordered Accessible Shelters Will Be Ready—A Year Late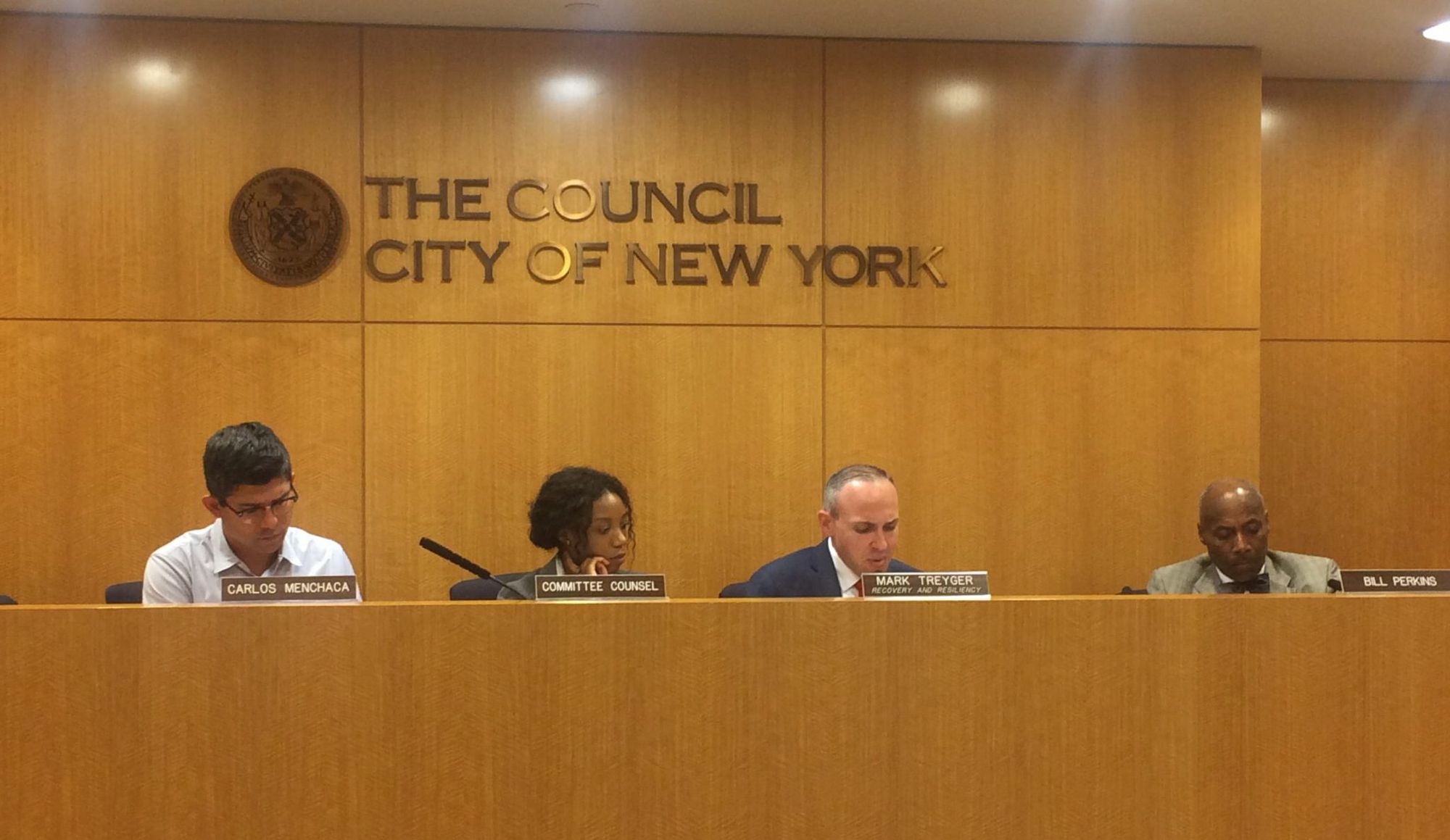 Only 34 of the 60 accessible emergency shelters promised by NYC Emergency Management are complete—and they were originally ordered to be finished last month.
After Hurricane Sandy, a New York court found that the city had violated the Americans With Disabilities Act (ADA) by failing to protect seniors and residents with disabilities after the natural disaster, and ordered the city to have at least 60 ADA accessible emergency shelters ready by September 2017.
When Councilmember Mark Treyger, Chair of the Committee on Recovery and Resiliency, held a hearing on Monday, November 27, testimony from NYC Emergency Management revealed that the department had asked for an extension to the deadline last April—but failed to alert the City Council. Councilmember Treyger characterized this failure to communicate as alarming in a recent statement.
"Our City was not prepared to assist our most vulnerable populations during Superstorm Sandy, and we are not fully prepared to do so now," said Councilmember Treyger. "We must do more, and we must act quickly… We still have much work to be done."
In his testimony, Jim Esposito, Deputy Commissioner for Planning & Preparedness at NYC Emergency Management, said "we're a little bit behind," blaming the delay on the process of soliciting bids and vetting potential contractors to remediate the shelters.
Esposito said 13 more accessible shelters will be ready by May of 2018, with the last 13 finished by October 2018—more than a year after the initial deadline.