City Removes Graffiti From East 19th Street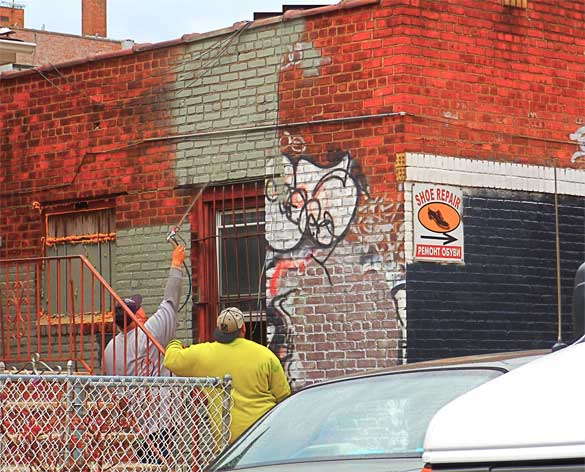 Tipster nolastname tells us that the folks at Da Vinci Tattoo and Body Piercing (1826 Gravesend Neck Road) teamed up with Graffiti Free NYC this week to get the East 19th Street portion of their building cleaned up.
East 19th Street between Avenue X and Gravesend Neck Road has been a haven for graffiti vandals for years, in part because the block is poorly lighted, and also because it's home to several large canvases, including the United States Post Office sorting facility, the auto repair shop, Da Vinci's side and rear wall and an apartment building.
Two years ago, nolastname was instrumental – through her complaints at 61st Precinct Community Council meetings – in getting the police to pay additional attention to the block, as well as spurring the city to clean up the existing vandalism. Unfortunately, graffiti has a knack at resurfacing, despite best efforts.
But kudos to Da Vinci and Graffti Free NYC for keeping up the maintenance. Here's what the wall looked like once they finished up: