Cinnamon Girl Brings Vegan & Gluten-Free Treats To Park Slope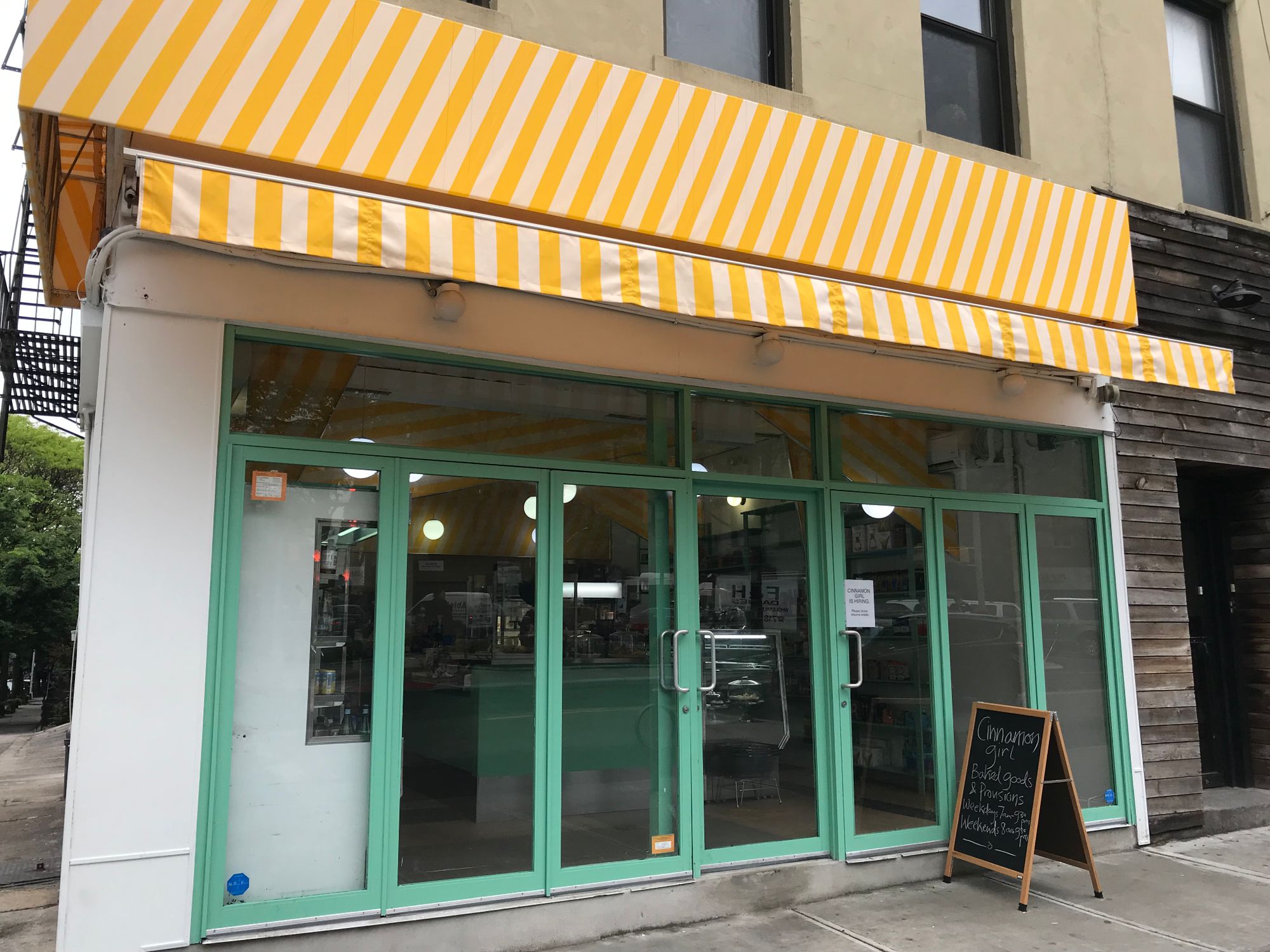 PARK SLOPE – A third outpost of Cinnamon Girl has opened at 80 6th Avenue in the storefront that previously housed Muscle Maker Grill, Fiat Café, and Cubana Café.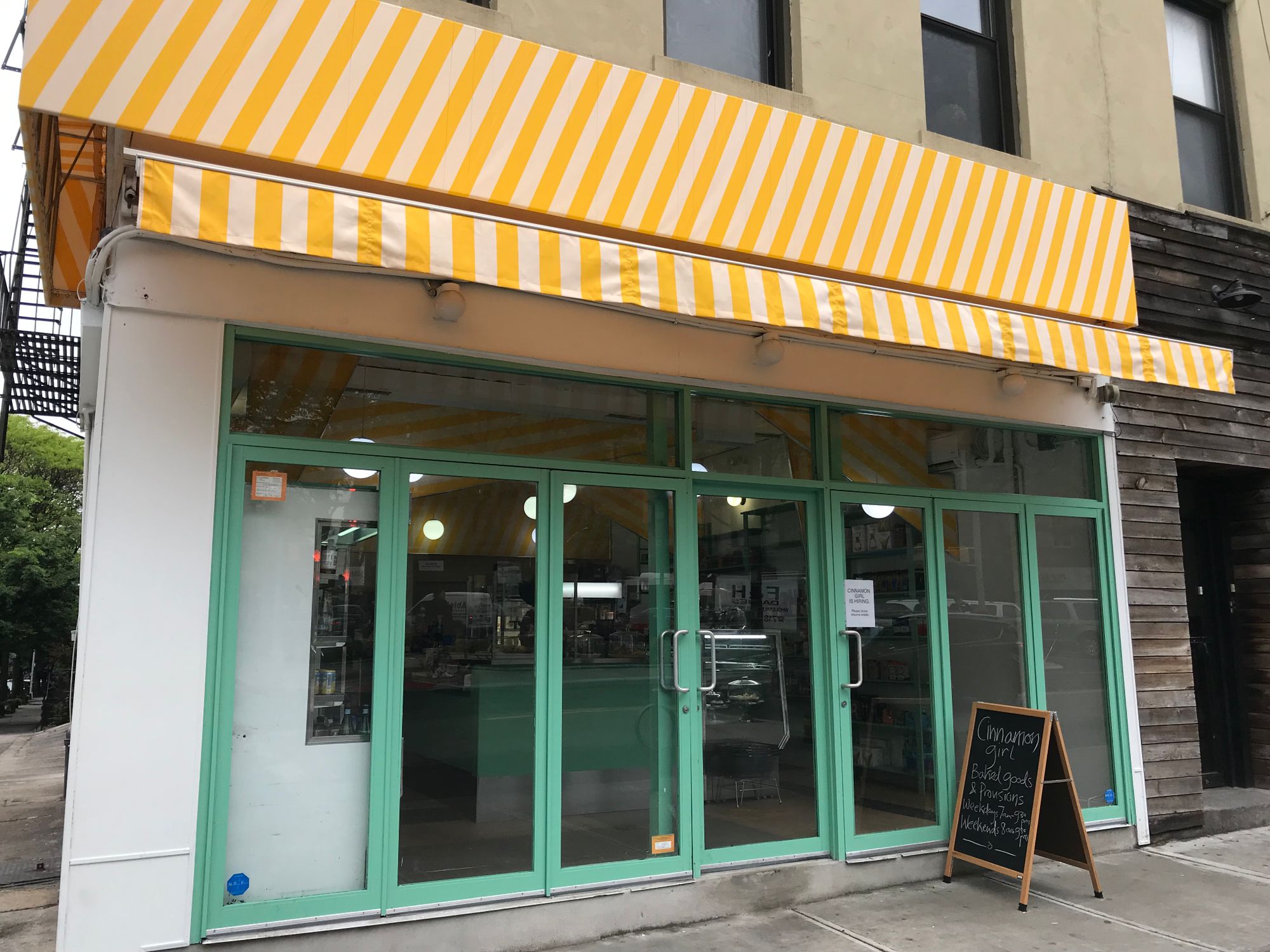 The bake shop/café/grocer debuted at 277 Nostrand Avenue in Bed-Stuy in 2010, with a second location opened at 583 Flatbush in Prospect-Lefferts Gardens about four years later.
"We wanted to open something wholesome in up-and-coming neighborhoods," explained co-owner Siri Larsen. "It was the idea to have basic good foods for underserved neighborhoods."
Larsen's business partner, Red, founded Red Mango Bakery—a wholesale bakery specializing in vegan red velvet and carrot cakes—approximately 15 years ago in Crown Heights. Shortly after, he wanted to branch out into retail and joined forces with Larsen. "We started off with a lot of vegetables," she told Bklyner on a recent morning, noting that all three shops regularly stock kale, apples, tomatoes, and avocados. "Things that people need on a daily basis," she added.
The pair incorporates fresh produce into their menu offerings such as their vegetable patties and spinach and cheese croissants.
Along with fruits and veggies, the shelves of the Park Slope Cinnamon Girl neatly display coffees, teas, juices, chocolates, pastas, jams, milk, ice creams, sauces, condiments, and personal hygiene products—much like a bodega but with health-conscious brands. Larsen notes that they work with several local distributors and farmers but not exclusively. "It's New York after all. It's a big hub of trade," she said. Larsen is originally from Sweden while Red hails from Trinidad.
While the Bed-Stuy and P-LG outposts serve La Colombe coffee, the Park Slope shop offers Counter Culture. Larsen noted that the three stores have varying customers that order different things. For instance, in Bed-Stuy, the younger clientele prefers avocado toast and beer while in P-LG and Park Slope, the more family-oriented consumers favor the cakes and baked goods.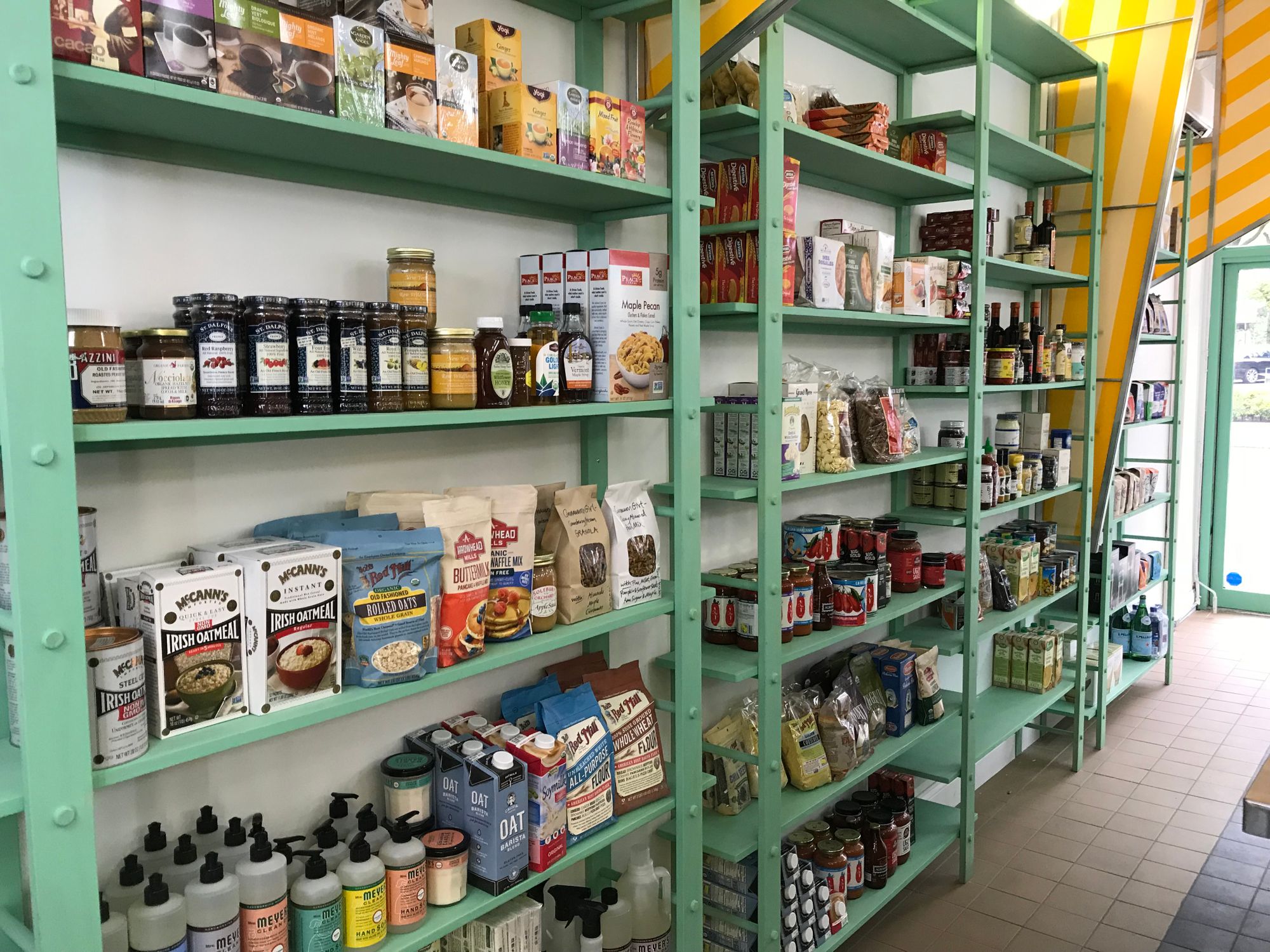 All three Cinnamon Girl locations offer sweet and savory baked items—made with traditional ingredients as well as gluten-free and vegan options. "Our croissants [plain, almond, almond/chocolate, ham & Swiss] are popular. Our vegan cinnamon rolls are really popular," Larsen said of the new shop. All the baked goods are made from scratch in the kitchen of the Park Slope location and distributed to the other stores.
Some of the gluten-free items available in Park Slope include: muffins [blueberry, apple/raison/bran, pumpkin], a crispy peanut butter bar, a chocolate chip and walnut cookie, a lentil hand pie, and a gratin made with millet, kale, and broccoli.
"The vegan stuff is pretty much half of what we do," said Larsen, listing the variety of vegan cakes, cupcakes, muffins, scones, cinnamon rolls, and a new maple pecan roll, all made sans animal products. She noted that the vegan breakfast cookie with dried cherries and almonds and sweetened with dates is a best seller as well as their peanut butter, double chocolate, and cranberry oatmeal cookies.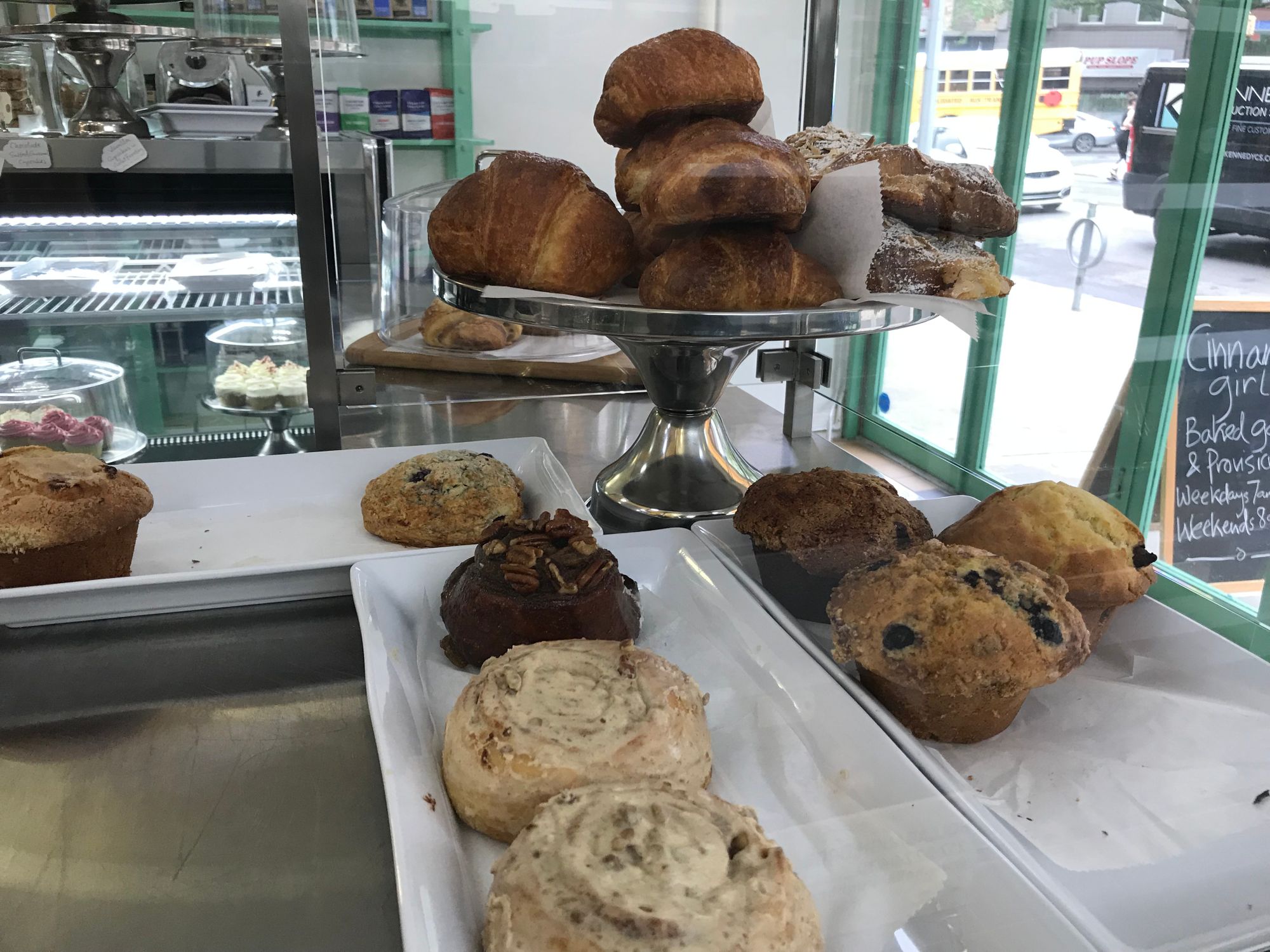 For heartier fare, Cinnamon Girl also makes quiche, sandwiches, and soups.
Opened in mid-April, the inviting shop, designed by Swedish firm UglyCute with a mint green and yellow color palette, features a central island displaying the baked treats and will soon offer a handful of tables and chairs. The business owners are also waiting on permits so they can add outdoor seating and sell beer and cider both to take home or to drink along with your meal.
Stop by and welcome Cinnamon Girl to the neighborhood!
Cinnamon Girl
80 6th Avenue (at St. Marks Ave), Park Slope
Hours:
7am to 9:30pm weekdays (currently closed on Mondays)
8am to 9:30pm weekends