Goldstein H.S. Assistant Principal Faces Firing For Inappropriate Relationship With Female Student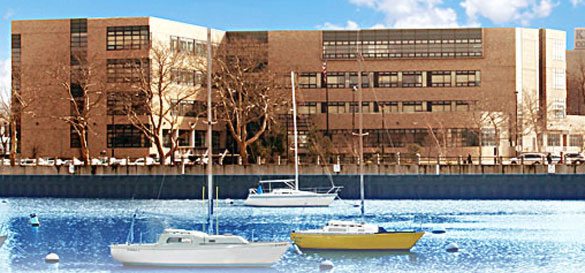 Christian Del Re, an assistant principal at Leon M. Goldstein High School for the Sciences, is facing disciplinary charges after allegedly sending nearly 3,000 text messages to an 18-year-old female student over a 90-day period. Reports also say Del Re engaged in marathon late-night phone sessions with the student, sometimes as late as 3 a.m.
Del Re's constant texting and late night phone calls came to light when a student tipped off school officials, reports the Daily News. The Department of Education has begun the process of terminating Del Re from the school system.
"We are moving forward with disciplinary charges against Christian Del Re and will be seeking his termination. He has been reassigned and is no longer at the school," said Connie Pankratz, a spokeswoman for the Education Department.
Del Re has been adamant in claiming that nothing in his text messages or phone calls were sexual in nature, or inappropriate in any other way. He claims that all he was doing was providing help and guidance to the teen who was having trouble with her boyfriend, getting into college, and looking for work.
Students have also come to the defense of Del Re as well.
"We miss him. Hopefully he'll come back," a student told NY1. Del Re also received high marks from the popular "ratemyteacher" website, receiving praise like, "He is awesome," and "Mr. Dee is a gee." It's unlikely, however, that Del Re's status as "a gee," will save him in light of DOE Chancellor Dennis Walcott's proclamation last February that all staffers would face immediate dismissal regarding any proven inappropriate contact with students.