CHiPS Accepting Donations For Garage Sale Fundraiser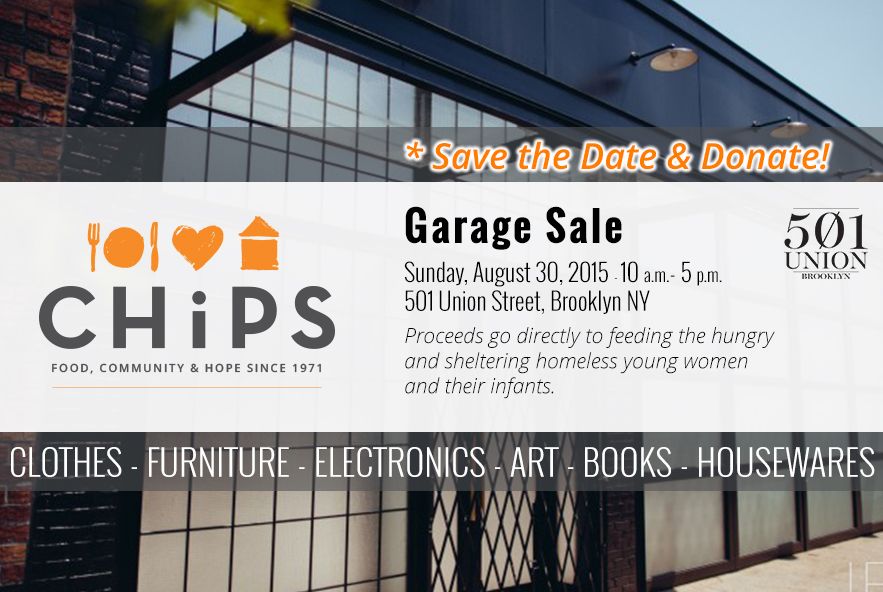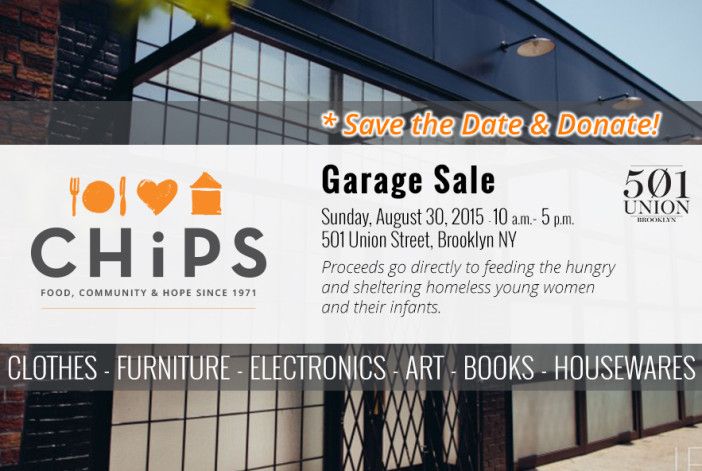 CHiPS, the women's shelter and soup kitchen, is accepting donations for their Garage Sale Fundraiser, taking place on August 30, from 10am-5pm at 501 Union Street. Proceeds from the fundraiser go directly to CHiPS.
The women's shelter is currently accepting a range of items in excellent condition, including:
Electronics (TVs, computers, etc.)
Small kitchen appliances
Housewares
New or gently used high-end clothing and shoes
Small furniture pieces
Art
Large-format hardcover books (art/fashion books, coffee-table books, etc.)
Miscellaneous items in good condition
If you have items you'd like to donate, please email laura4chips@gmail.com with inquiries and to arrange for pre-sale drop-off.
For questions about donating larger items such as furniture, call David Markel at 917-676-2023 or email at dcmarkel@aol.com to confirm whether they can accommodate your donation.