Cell Phone Thieves Hit Southern Brooklyn Stores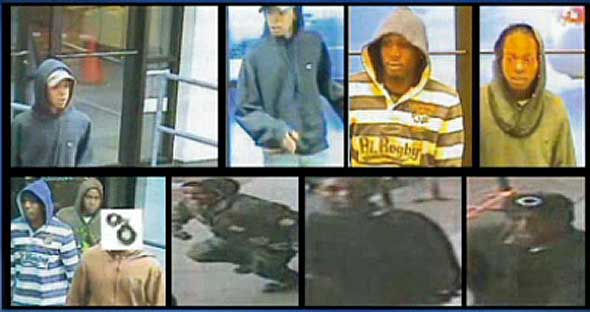 The New York City Police Department is searching for thieves who've been targeting cell phone stores in Southern Brooklyn.
The men in the above surveillance photos burglarized 10 stores in Prospect-Lefferts Gardens, Bensonhurst, Sunset Park and Brighton Beach – taking up to a dozen cell phones at a time. The crimes occured over the last month and half, and the thieves also stole a laptop from one of the stores.
The suspects are described as between 18 and 20 years old, around 5 foot 8, and weighing 160 to 170 pounds.
Anyone with information about the case should contact Crime Stoppers by calling 1-800-577-TIPS, by texting TIP577 to CRIMES, or by going to NYPDCrimeStoppers.com.
[via NY1]