Celebrating Jackie Robinson's Legacy At The Brooklyn Historical Society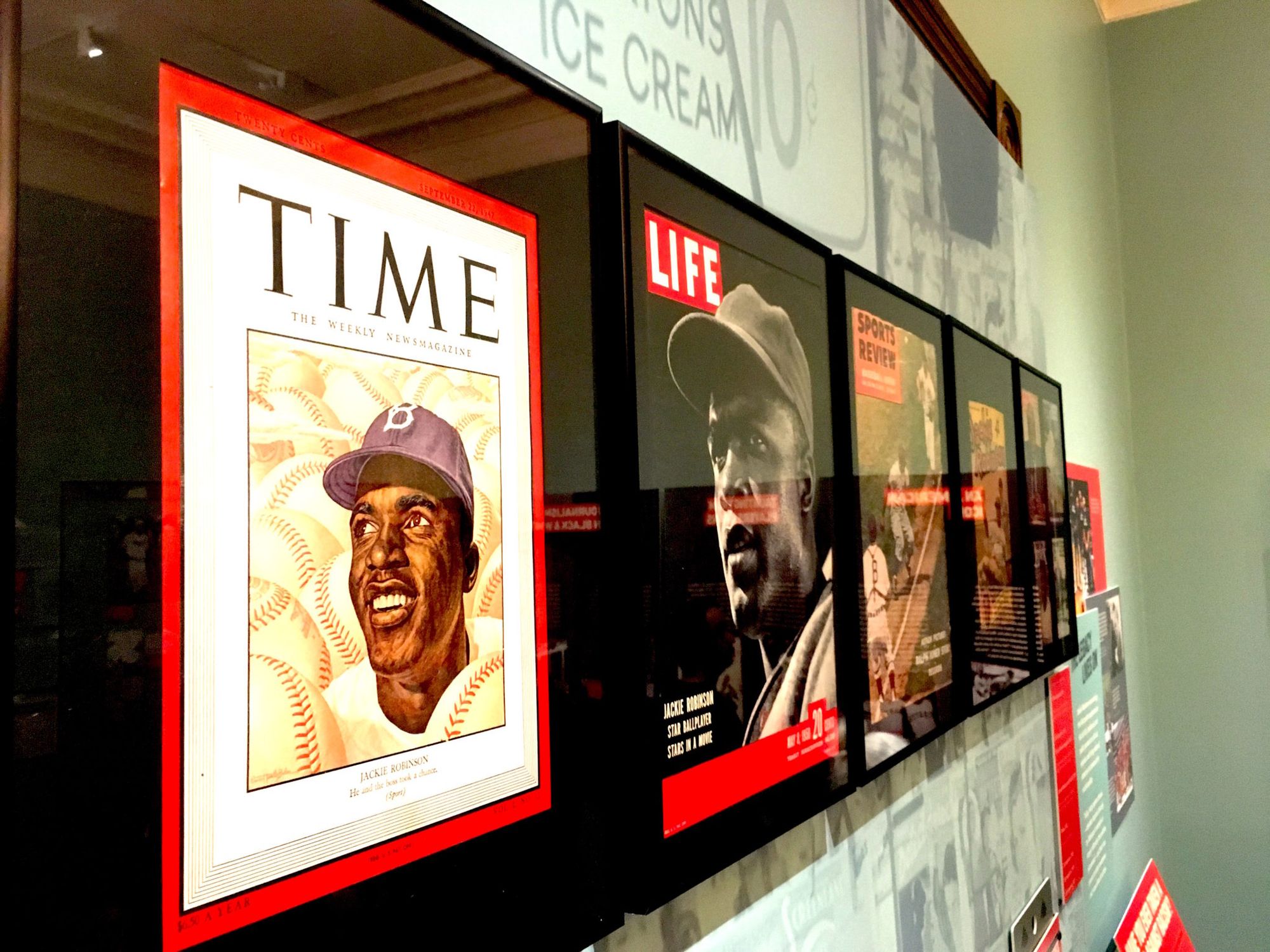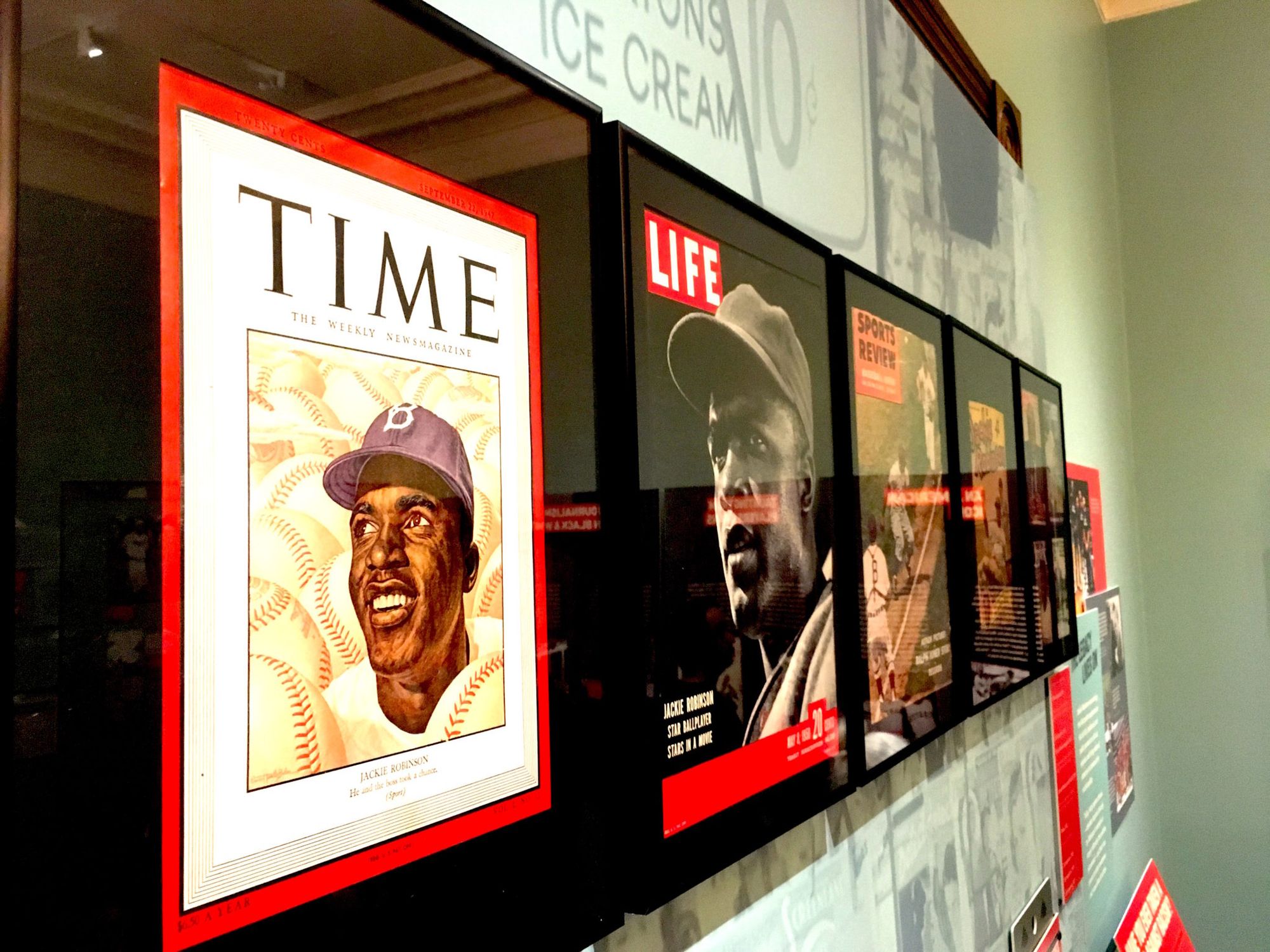 This past Saturday marked the 70th anniversary of Jackie Robinson breaking the color barrier in Major League Baseball. Players and teams from around the league honored the venerable ballplayer by wearing number 42 and the Los Angeles Dodgers unveiled a dramatic new statue of Robinson in one of his trademark thefts of home plate.
Here in Brooklyn, just twenty minutes from where Robinson took that first monumental step onto Ebbets Field, the Brooklyn Historical Society has opened a new temporary exhibit titled Until Everyone Has It Made: Jackie Robinson's Legacy.
The exhibit features all the career highlights and cherished memorabilia one would expect, as well as a though-provoking deeper dive into the early family life and post-baseball career of #42.
There are fascinating facts from Robinson's upbringing—like that his older brother Mack came in 2nd behind Jesse Owens at the 1936 Berlin Olympic Games — and compelling stories of his tireless efforts later in life to improve the lives of African-Americans through speaking tours and private business ventures.
The exhibit presents a case that the courage of Jackie Robinson extended well beyond the white chalk lines of a baseball field.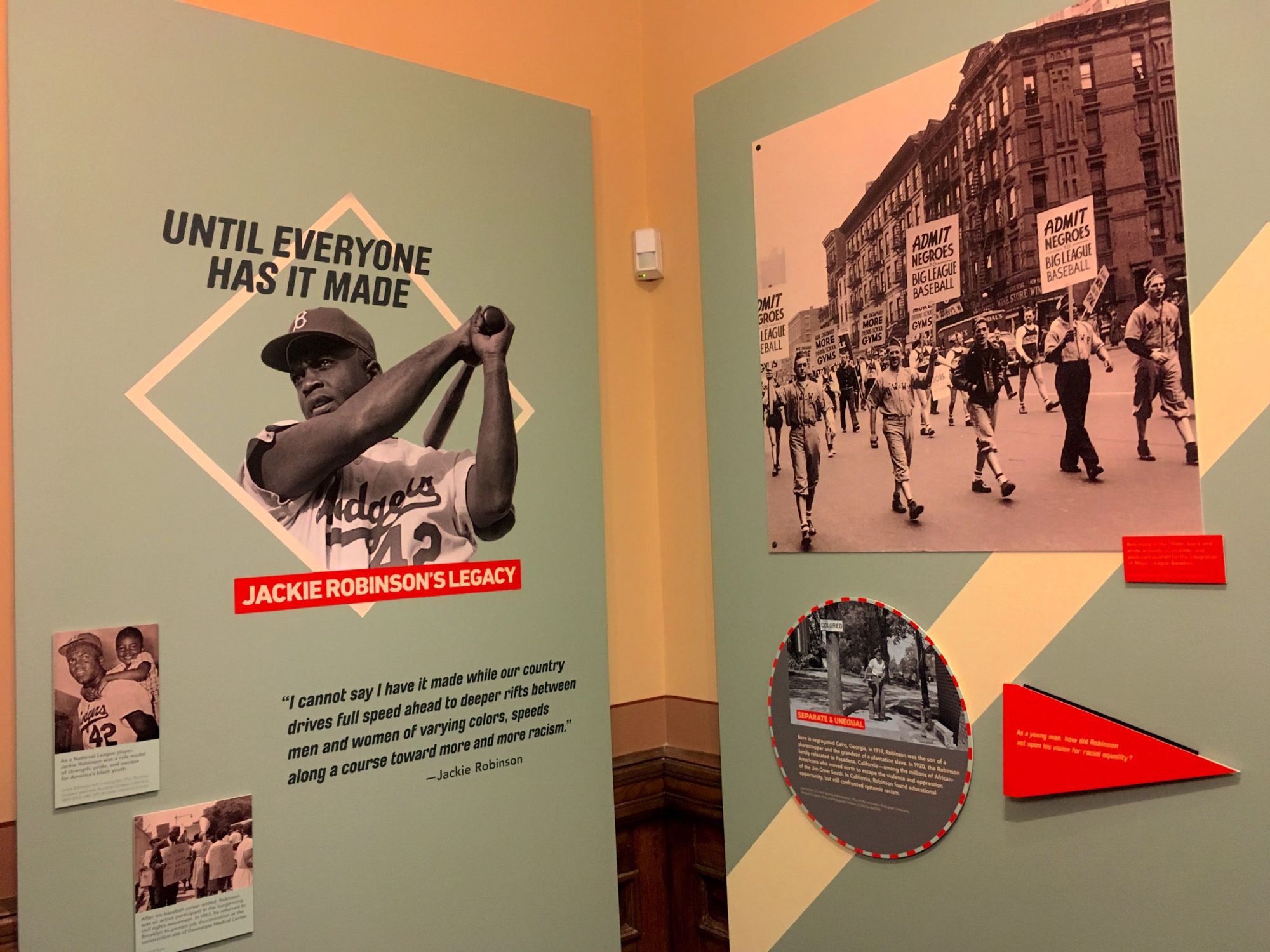 In addition to the exhibit itself there will be a variety of special events to keep an eye out for, the most recent of which is a screening of the second part of Ken Burns' Jackie Robinson documentary, to take place this Wednesday, April 19 at 6:30pm. The film will be accompanied by an introduction from Wall Street Journal sports columnist Jason Gay.
At a time when professional athletes have become increasingly engaged in social causes and political debates, this exhibit offers a relevant, stimulating, and enjoyable portrait of the great Brooklyn Dodger— Jackie Robinson.
Check out the exhibit Until Everyone Has It Made: Jackie Robinson's Legacy, April 2017–June, 2018 at the Brooklyn Historical Society, 128 Pierrepont Street in Brooklyn Heights, 718-222-4111
Museum Hours
Wednesday–Sunday, 12pm to 5pm