Calling All Single Pet Lovers! Meet My Owner Mixer February 10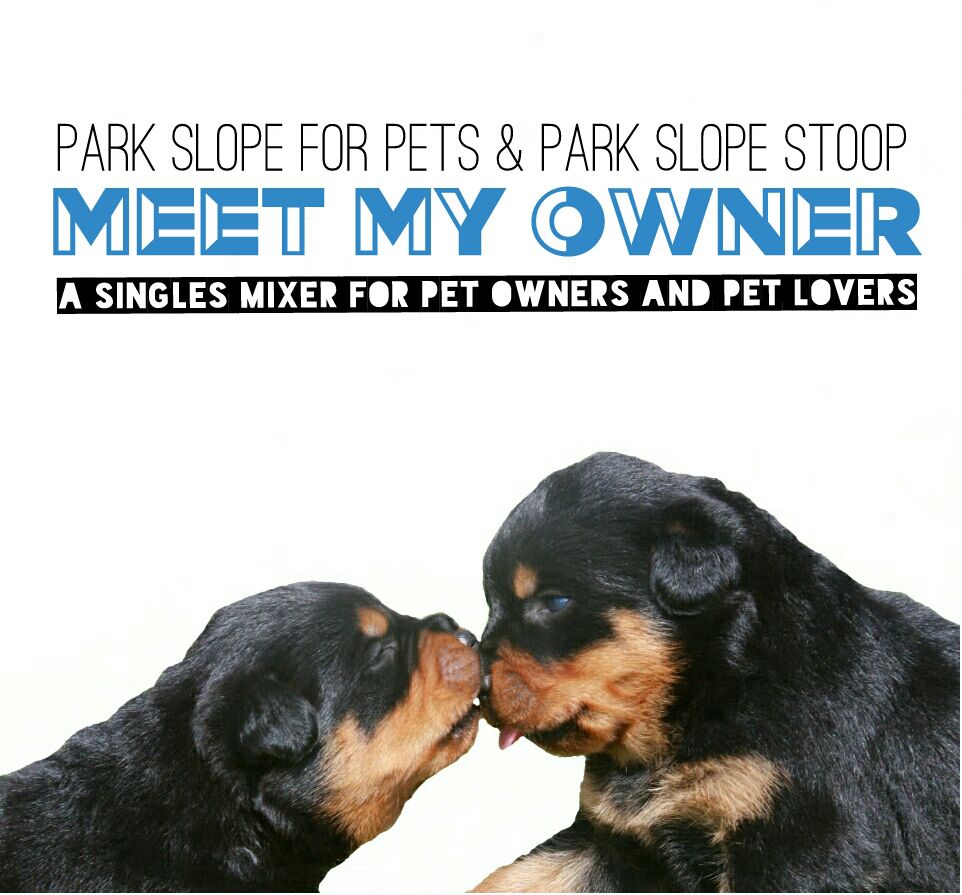 Looking for love but only finding smooches from your pooch? This Valentine's Day, we want to help you score a little human affection while helping some animals at the same time, so we're throwing a party, and we hope you'll come!
On Tuesday, February 10 from 7:30-9pm, we're joining our friends at Park Slope for Pets to gather single pet owners and pet lovers in Park Slope and surrounding neighborhoods to meet, mingle, and support a good cause at the Park Slope Ale House.
The Meet My Owner event is an all-night happy hour where you can meet some people who understand why you can't leave a heart-shaped box of chocolates out on the counter when Fido's home alone, and who get it when your best little black dress is covered in Snowball's cat hair. Leave the pet at home though, as this event is human-only (sorry!).
Even if you don't make a match, you might not leave empty-handed — there will be a raffle featuring prizes from local businesses, and some pet-friendly giveaways as well. A portion of admission and 100% of raffle sales will be donated to the Sean Casey Animal Rescue.
Tickets are $7 in advance and $8 at the door, which includes 10 raffle tickets (additional raffle tickets will be available for purchase). And ladies, you can bring up to two single male friends for free — get your bachelor buds out on the town too!
Are you a local business owner who'd like to provide a raffle prize? Let us know at editor@bklyner.com!