Busy Parents, Let Hungryroot Be Your Healthy Food Concierge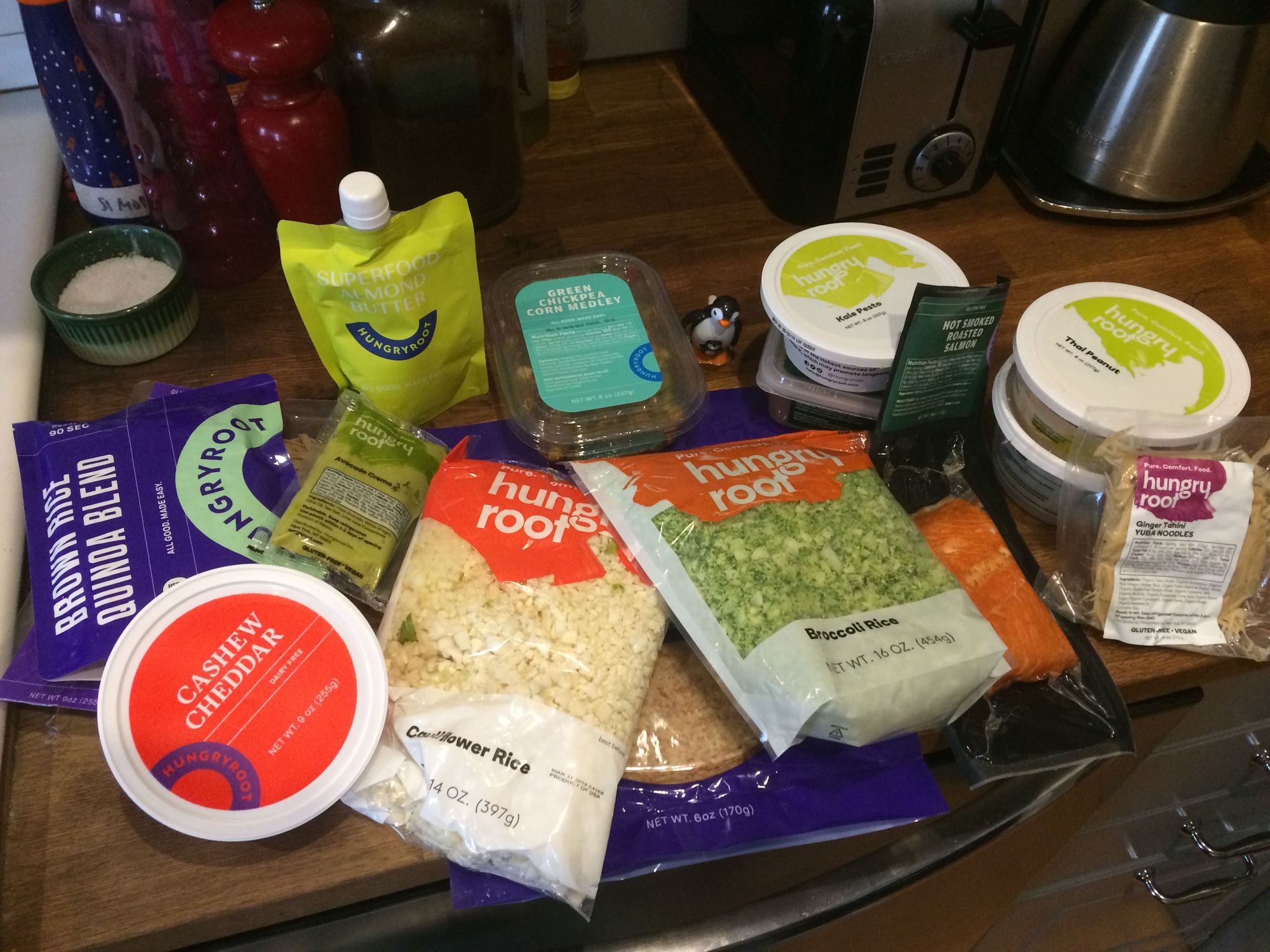 As a parent of two young kids, I've got limited time – and energy – for shopping and cooking. So I'm always on the lookout for ways to make getting those things done a little easier. As such, I've experimented with a variety of grocery-delivery and meal-prep services, with varying results.
Grocery services are great, but you can't always guarantee the quality of the food — especially produce – and still have to spend time comparison shopping, finding what you want, etc. And meal prep services are convenient but can be complicated and environmentally unfriendly (individually wrapped sprigs of cilantro anyone?).
You can use code BKLYNERPARENTS to get 20% off your first 2 boxes.
Somewhere in between the two lies Hungryroot, a brand of fresh, healthy packaged foods that personalizes a box of fresh-cut vegetables, sauces, ready-to-eat items, and desserts—and delivers it to you based on your schedule. They also give you tons of suggested combinations while also giving you the tools to incorporate other foods you have in the fridge.
I recently had a box delivered and put together some super tasty combinations for me and my kids over a few days. After I arranged delivery for a Saturday, the box arrived right on time.
I filled out my preferences and asked for what was essentially a pescatarian box. They hit the nail on the head with what they sent:
The packing was happily minimal and everything was kept cold by a large reusable ice pack at the bottom of the box: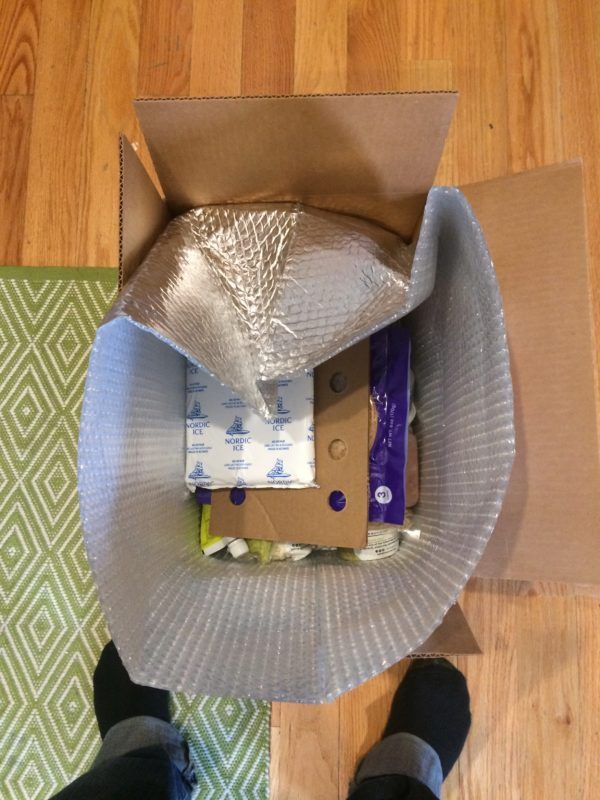 Along with the food, they sent an easy-to-use booklet with suggested ways to mix-and-match their foods.
Looking through the box, I couldn't wait to get started. All the food looked not only exciting but flavorful and healthy. My impulse when picking up a package of food is to flip it over and look at the ingredients.  This was no different and I was impressed to find relatively short lists of actual food on each package. That makes sense considering their plant-based focus. As they describe it…
"We like to call our approach plant-centric because we believe and know, that plants—fruits, vegetables, nuts, legumes, and whole grains—are the foundation of a healthy diet. That's why the majority of our foods are made from plants, though we also have a variety of non-plant-based protein options to round things out. We look for real ingredients that have been minimally processed, and make sure to include plenty of good-for-you fats, complex carbohydrates, and beneficial vitamins and minerals."
The first suggested combination I tried was the Cauliflower Rice and the Thai Peanut sauce with the Hot Smoked Roasted Salmon filet.
The whole thing took maybe 6 minutes, and I did it essentially one-handed with a one-year-old on my hip! Three easy steps.
Sauté Cauliflower Rice in a little olive oil.
Add some Thai Peanut sauce.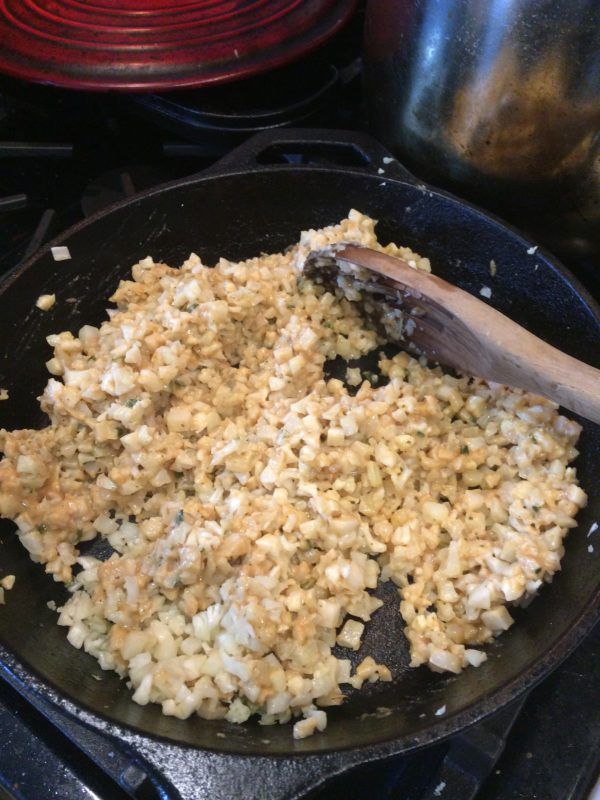 Plate (I added a little sriracha).
One for the kiddo.
I still had some of the Thai Peanut sauce left and was on my own for dinner the next night, so I added some to the Plantain Linguini and Green Chickpea Corn Medley, with a little extra squeeze of lime.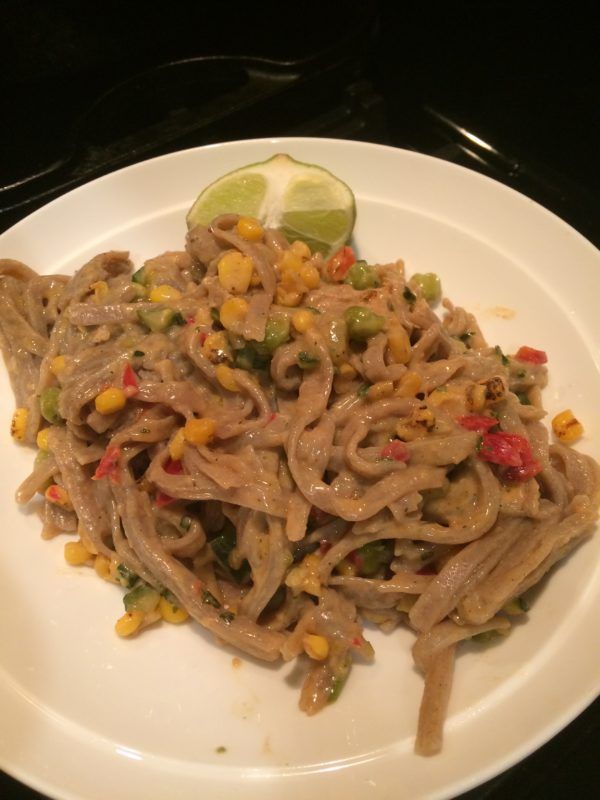 The Cashew Cheddar sauce was particularly tempting (confirmed by a little pre-meal taste). Given that both my kids happen to like broccoli and cheese, I mixed it with the Broccoli Rice.
15 minutes in the oven with some oil.
A few tablespoons of dairy-free cheddar goodness.
Delicious lunch for two (or three if you count George here).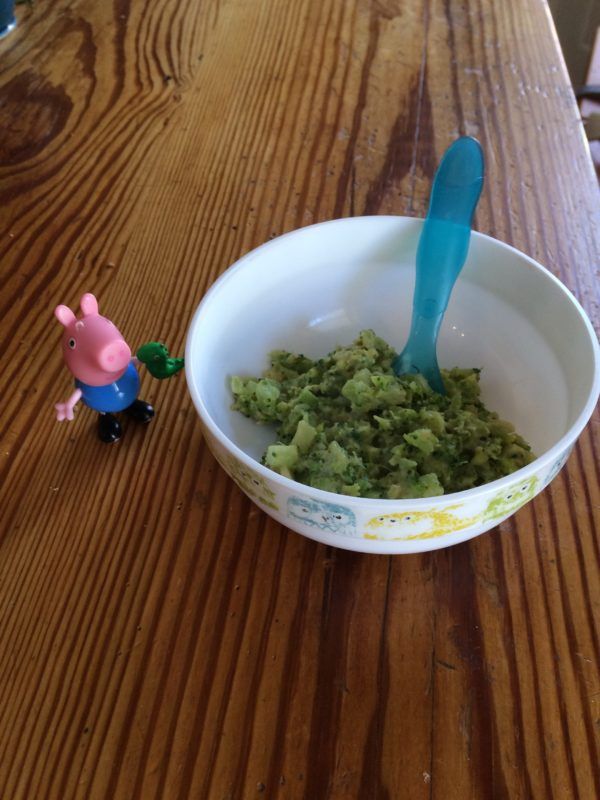 I needed a little something more with the broccoli, saw the flatbreads, spicy refried beans, and avocado crema, and threw an improvised combination together super quick. I just warmed the beans in the microwave and heated the flatbread in the oven for 5 minutes.
I used the extra beans and crema with the Brown Rice Quinoa Blend and a fried egg for breakfast the next morning. It was so great to be able to put something so tasty together so quickly before my daughter got bored with her blocks and turned her attention to me!
Of course, my 5-year-old really wanted to try the Black Bean Brownie Batter. I told him he had to help. Since the batter comes ready to bake – or eat right out of the container if you want – that wasn't a big issue.
We didn't tell him what the "secret ingredient" was in the brownies and made him guess while they baked. He eventually got it, but black beans are a personal favorite so he actually got more excited to try them.
He was not disappointed.
We haven't gotten through everything we received in from Hungryroot yet, and I can't stop thinking about possible combinations for the items we have left. All the food is so delicious and healthy. Whether you're looking for a fast, easy option to feed your family or an interesting way to supplement your meals, definitely give it a try. It's especially helpful for people with specific dietary needs and preferences. Just go to their site, click on GET STARTED, and fill out your food preferences.
You'll be happy you did!
You can use code BKLYNERPARENTS to get 20% off your first 2 boxes.
This post was sponsored by Hungryroot. If you would like to reach our readers, please contact us.