Bushwick Resident Is Finalist For Toilet Paper Dress Contest– Again!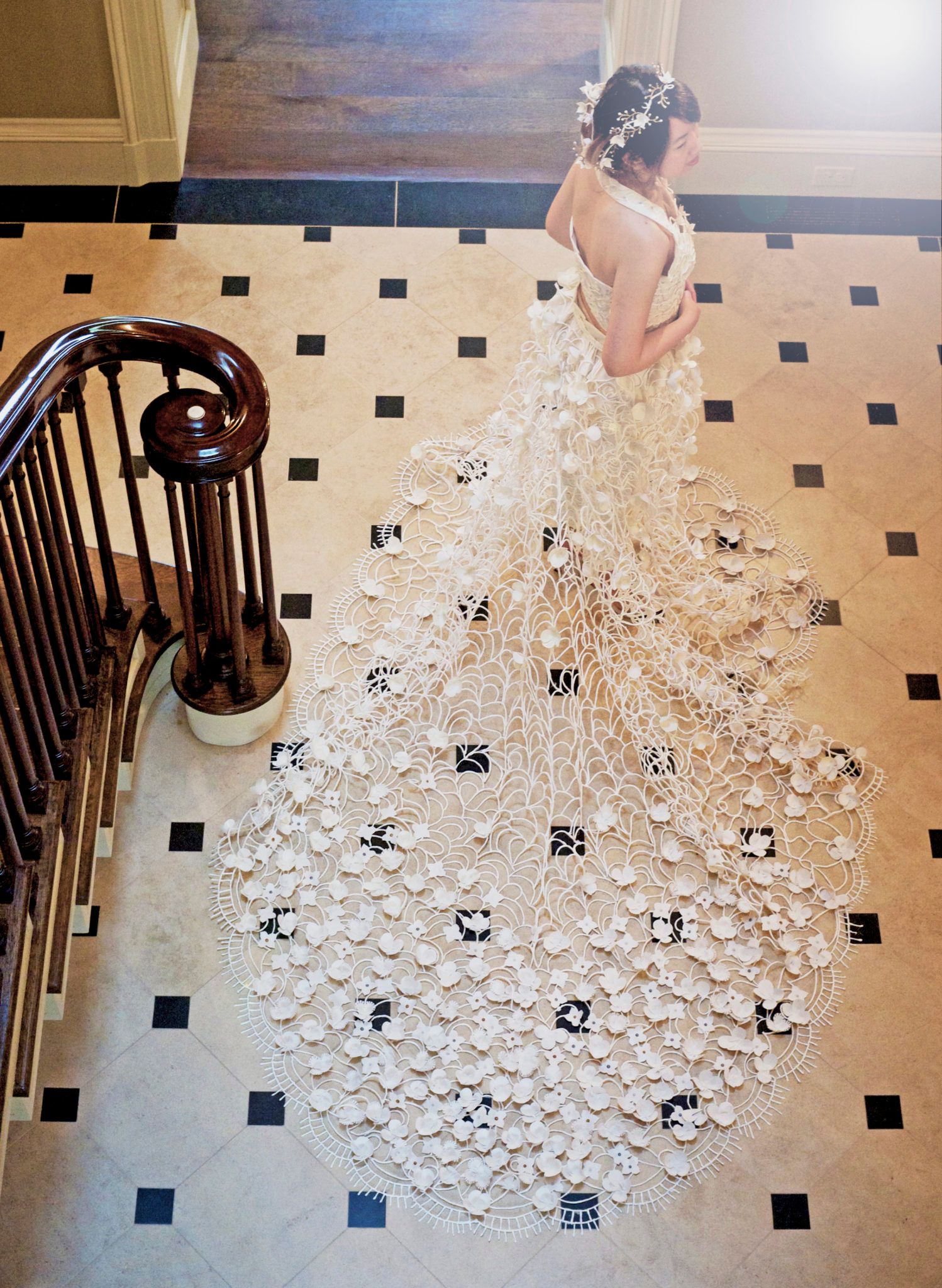 For the second year in a row, 26-year-old Van Tran is one of the ten finalists for the 13th Annual Toilet Paper Wedding Dress Contest.
The contest, sponsored by Cheap Chic Weddings and Quilted Northern, is giving away $10k (second place gets $5k and third place gets $2,500) and a chance to be featured at Ripley's Believe it or Not.
And last years winner, Van Tran, has a chance to win it all again next week.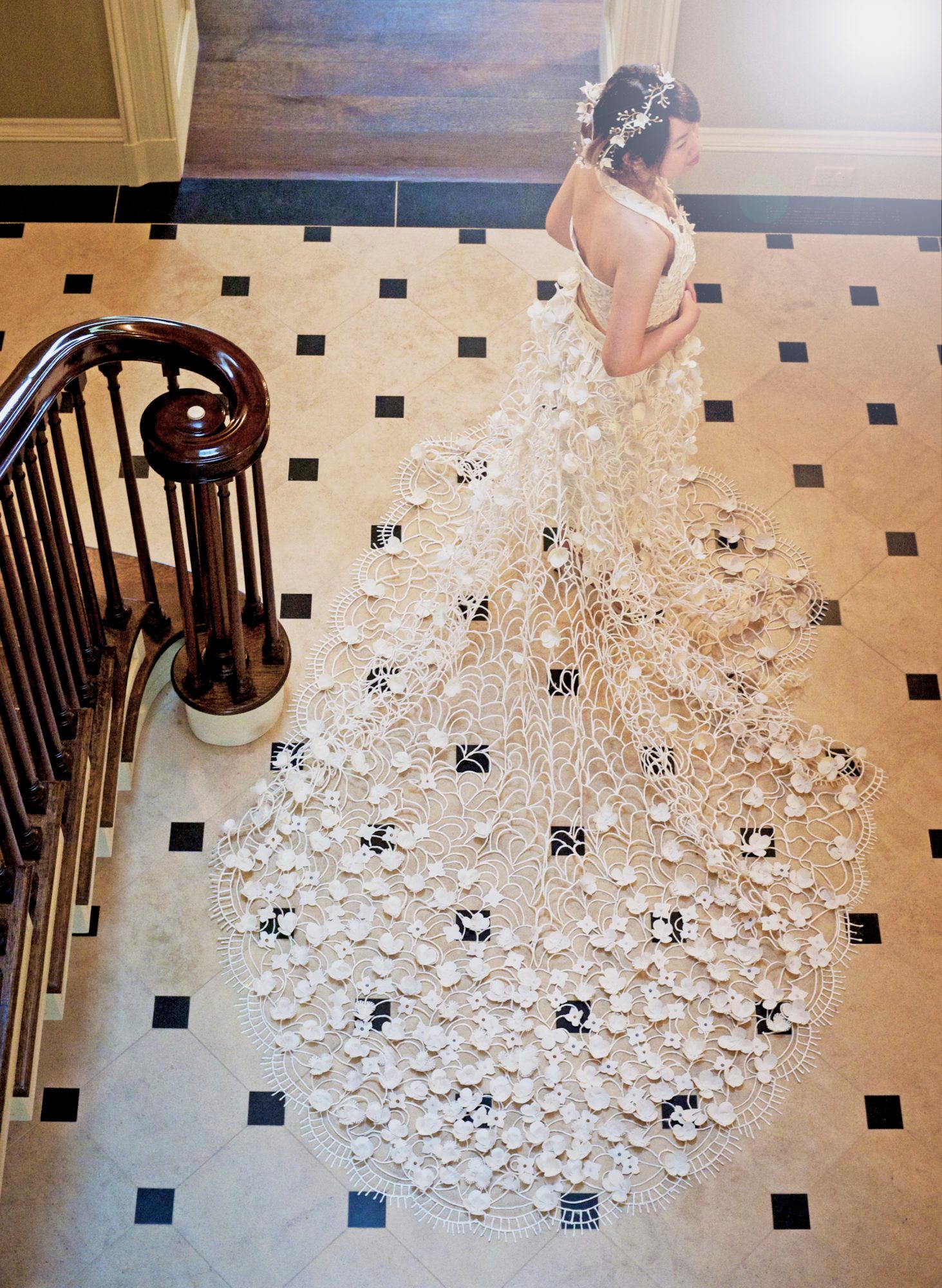 Tran was born in Vietnam and moved to California with her family when she was younger. In the summer of 2014, she moved to the East Coast.
But moving to Brooklyn was a bit distressing for Tran. Instead of following her dream and getting hired by the fashion industry, she was teaching sewing to children. She contemplated moving back to California and going back to school to major in a different field.
"I told myself if I won this contest, then I'm meant to stay in New York and I should continue this crazy design dream of mine," Tran said.
After winning the contest last year, and coming in the top 15 before that, Tran learned a lot about herself, including what techniques she's better at and how she can improve her designs.
How it all began
"I started drawing and sewing at the age of seven. My parents couldn't afford to buy me any new clothes, so my mom gave me some sewing thread and needles to alternate my hand me downs from my two sisters," Tran said.
When she was 15, she brought her very own sewing machine.
Tran also went to college at San Francisco State University for three years and graduated in 2014 with a Bachelors in Apparel Design and minor in Marketing.
Toilet paper dresses
There's a bit of a difference between sewing fabric and sewing toilet paper. Luckily, Tran is able to explain exactly what the difference is.
"Fabric is already a made canvas, so using toilet paper, you have to start from scratch and make the canvas yourself first. The trick is using good tape for your dress base," Tran said. "Once you finish making your base, the details are endless. You can have unique cutouts, feathers, butterflies, strings, lots of different flower shapes."
2017 contest
For the contest this year, Tran's dress — that took her 250 hours to create — was inspired by Wonder Woman.
"We live in a time where women can do anything a man can and be praised for it," Tran said.
The reason she entered into this year's contest was that she believes in sustainability for clothing in the new age. "I love entering design competitions that are challenging and different from just making clothes out of fabric."
Last year, Tran invested her winnings into starting a patch business. And last week, she accepted a position as an assistant designer at a fashion firm in Manhattan.
"I've always been creative and I love just working with my hands," she said.
To vote for Tran, or to check out the other finalists, check out this website. The fan favorite dress wins $1,000. The dresses will be judged at the Loft 29 studio runway on July 20, at 10am.