Brooklyn's Best GF Biscuits Are Made In PLG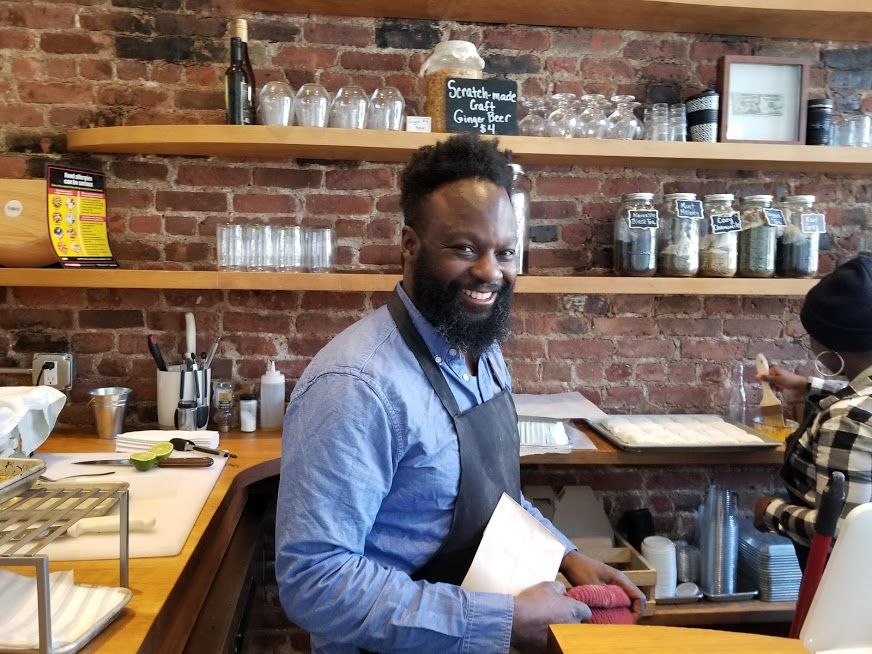 PROSPECT LEFFERTS GARDEN — These aren't your momma's biscuits.
Christoper Gandsy adored his grandmother's buttery biscuits, but he ran into trouble when he tried to duplicate her South Carolinian tradition for his family.
"My wife has a gluten allergy and we wanted that southern experience," said Gandsy owner, chef and brewer.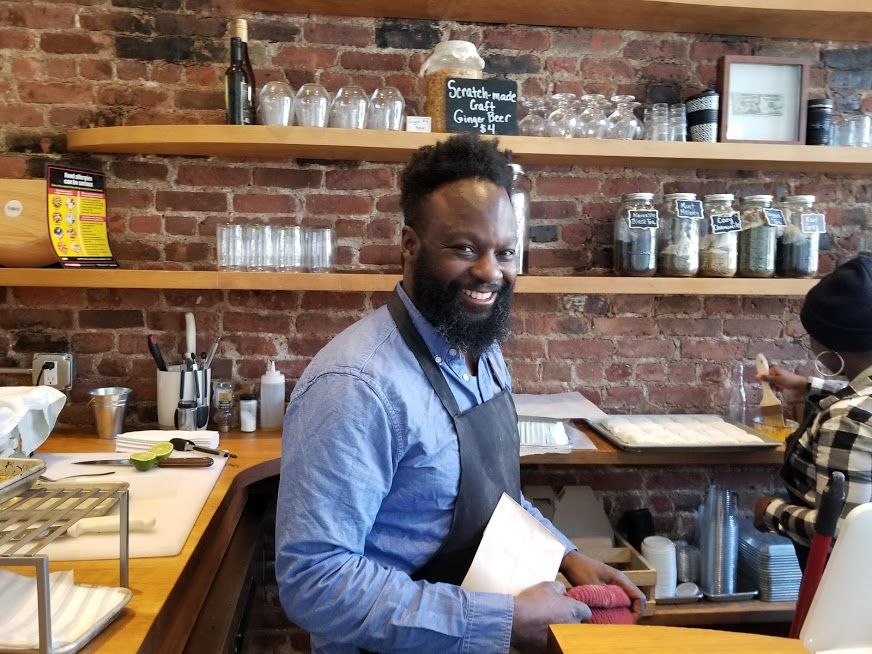 So, for more than two years, the 42-year-old perfected what is now the heart of Daleview Biscuits and Beer — the gluten-free biscuit. And he settled on a storefront in the heart of PLG to serve up his hot bread.
Located at 1167 Nostrand Avenue, the eatery offers just the one, absolutely perfect, light and fluffy gluten-free biscuit which is offered in a dozen perfect combos, savory and sweet, all of which you can take out or eat in at the 350 sq. ft. space.
Fan favorites include The Mighty Breakfast Biscuit and The Goat-To Biscuit, the latter of which features goat cheese and fig jam.
There's the D's Bis Nuts, fried biscuit balls with a dipping sauce, as a sweet option.  Scratch-made ginger beer and exotic teas line the wall behind the register. A healthy coffee selection from Brooklyn brewers, Proof Coffeemakers, is on deck, too.
Gandsy moved to Brooklyn 13 years ago and has lived in PLG for the past three years. His adoration for the community weighed in on his decision to open in the area.
"The best part so far has been connecting with the neighbors," he said, who named his biscuit boutique after his hometown nabe in Clemson, South Carolina.
His favorite? A cheddar bacon biscuit with chicken dipped in hot sauce with coleslaw, avocado and bacon. The combination is soon to make its debut at Daleview.
Now in its seventh month, Gandsy brings another unique flavor to the area. This April, he's homebrewing a collection of low-alcohol based beers.
"It's a farmhouse beer traditionally brewed on a French farm, in warmer climates," Gandsy said.
And it's local. Farm brewery licensees are required to use 60 percent grains and hops from New York State, according to the New York State Brewers Association.
Daleview's brings four house-brewed beers, including a porter on tap and a honey-brown ale with chocolate and coffee undernotes, dubbed the, "My president is black." The other selections feature notes of black pepper and lemon.
Store hours are from 7:00 am to 8:00 pm,  Monday's and Friday's, and 9;00 am from 8:00 pm on the weekends. Gandsy will extend hours to 10 pm on weekdays and midnight on weekends as he introduces his craft beer. 1167 Nostrand Avenue, between Rutland and Fenimore. The cozy spot seats about a dozen people, either at a bar or a banquette situated in front of wooden barrels, and makes quick work of turning neighbors into friends.