Brooklyn Tech Evacuated for Bomb Threat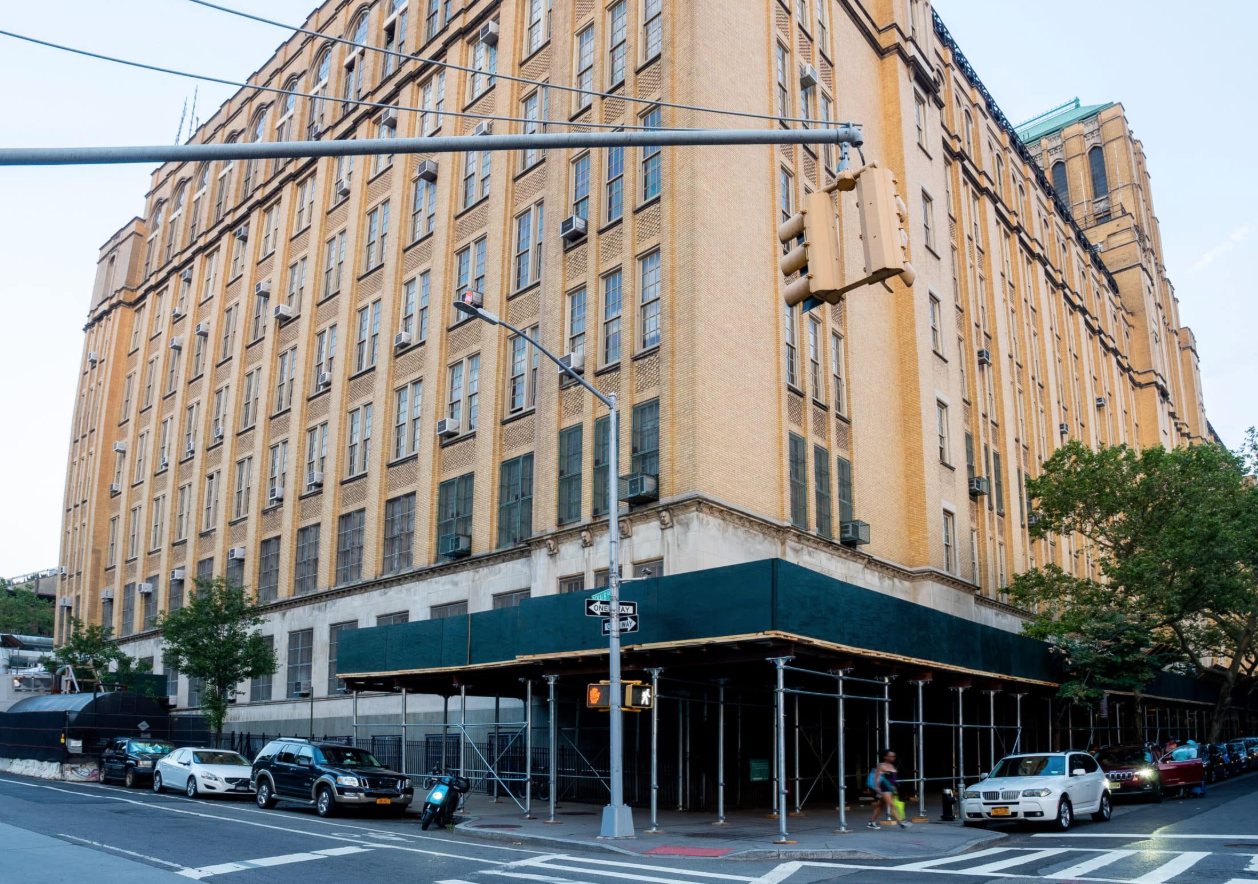 FORT GREENE — Brooklyn Technical High School was evacuated this morning for several hours after a bomb threat was emailed. All is clear now.
At around 8:15 a.m. this morning, administrators at the specialized high school received an email about a potential bomb threat. The email was sent over to the NYPD and 6,000 students were evacuated.
Students and faculty lined up outside the school and were soon taken inside Long Island University at 1 University Plaza. NYC Emergency Management- Notify NYC Tweeted, "Due to police activity, expect traffic delays, road closures and a heavy presence of emergency personnel in the area of Fort Greene Place and Dekalb Avenue in Brooklyn. Consider alternate routes and allow for additional travel time."
About two hours ago, after the building was cleared out and checked for potential bombs, students and faculty returned back to the building at 49 Fort Greene Place.
Mayor Bill de Blasio Tweeted, "The NYPD has conducted a full sweep of Brooklyn Tech High School and given the all clear. There is no threat at this time. Students and staff are returning to the building to resume classes right now. Thank you to the NYPD for a thorough investigation."
An email from the high school went out to families notifying them of the relocation, and a second email will be going out to update that the building was deemed safe by the NYPD.
"Safety always comes first, and Brooklyn Tech students and staff were immediately and safely relocated to Long Island University while the NYPD conducted a thorough search of the building due to a potential threat," the Department of Education told Bklyner in a statement. "NYPD cleared the building, all students and staff are safe, and they are returning for the remainder of the school day. We'll continue to closely monitor this school and provide additional security."
Borough President Eric Adams told Bklyner, "I was horrified to learn of the bomb threat made against Brooklyn Tech this morning, and I thank the DOE and the NYPD for taking every necessary precaution to keep students safe. Thankfully, it seems as though the threat has passed, but we cannot let down our guard. The safety of our children must always come first."