Brooklyn Staycation: A Day In Sheepshead Bay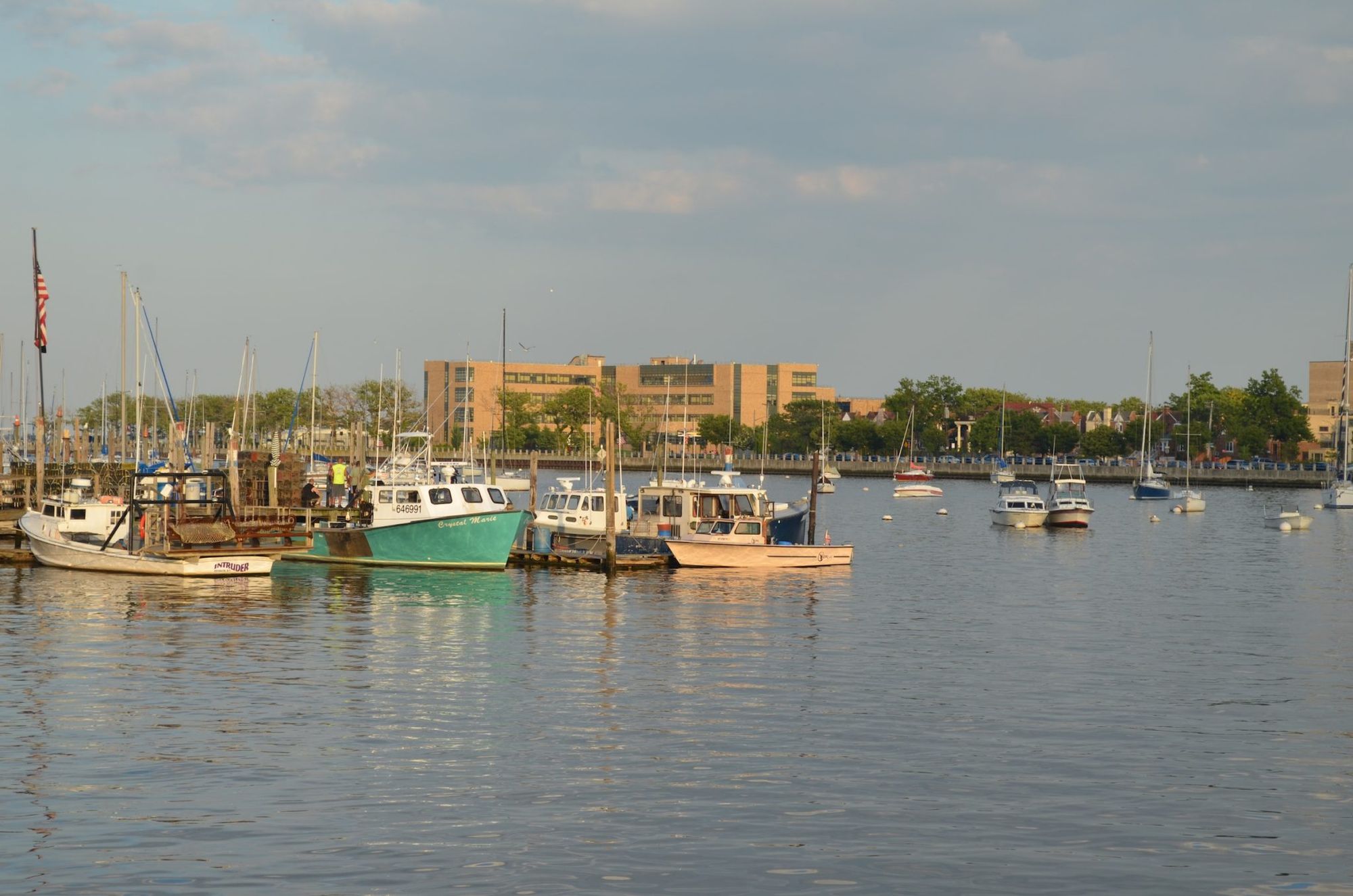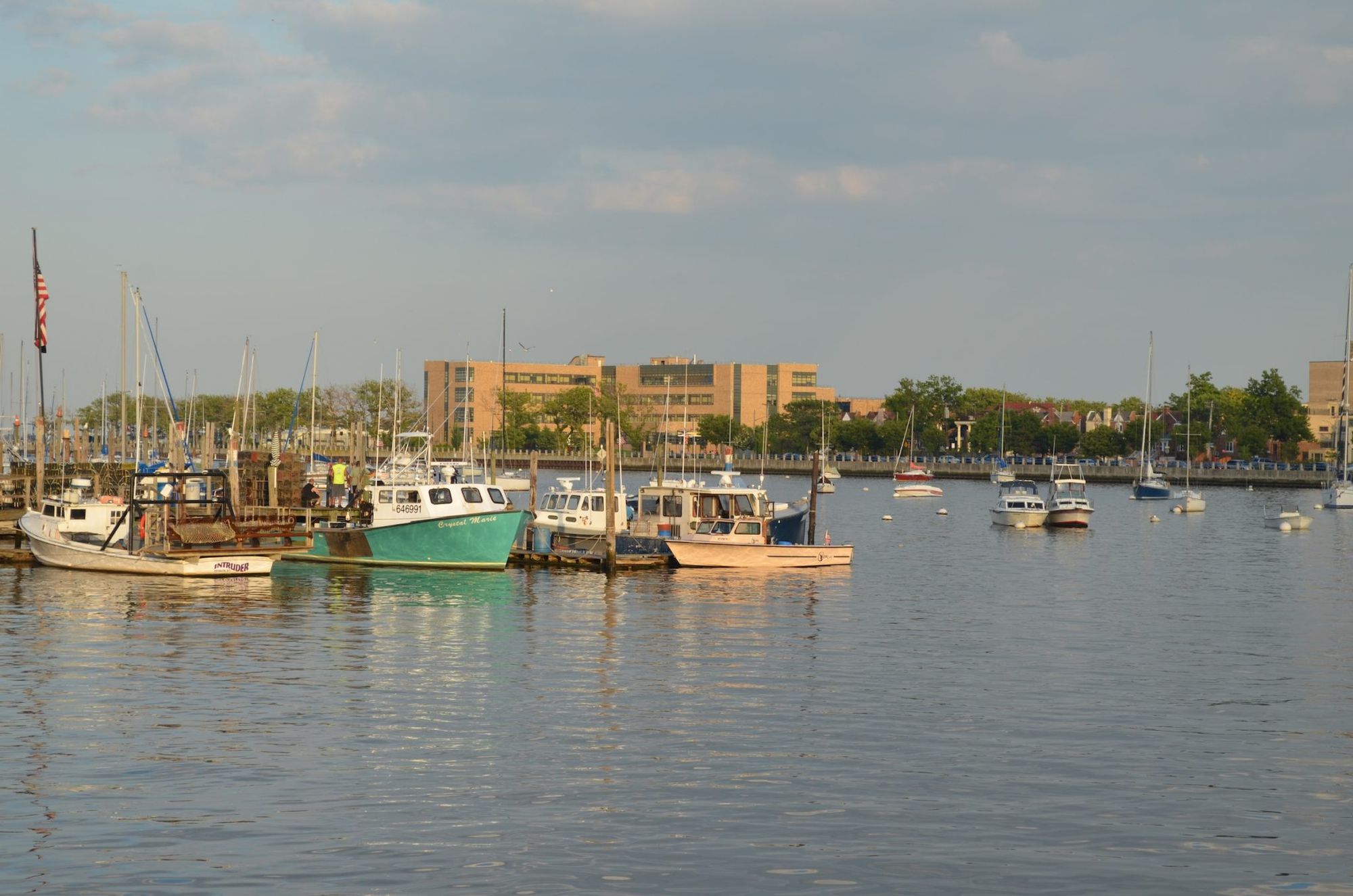 Looking for a way to get away without the hassle of taking a trip? Brooklyn Staycation is your guide to taking a breather without ever leaving the borough. Each week, we will zoom in on different Brooklyn neighborhood. Today, we will take you on a walk through Sheepshead Bay. Check out more Brooklyn Staycations here.
Named after the striped, toothy fish once found in abundance off its shore, Sheepshead Bay attracts visitors from throughout Brooklyn and beyond to its tranquil harbor and seaside restaurants. However, this southern Brooklyn neighborhood is far more than a fishing village. The area hosts numerous historical institutions — from restaurants to places of worship — that contribute to its old-school Brooklyn charm. And the immigrants who continue to build enclaves in Sheepshead Bay add to this neighborhood's diverse cuisine, culture, and flair.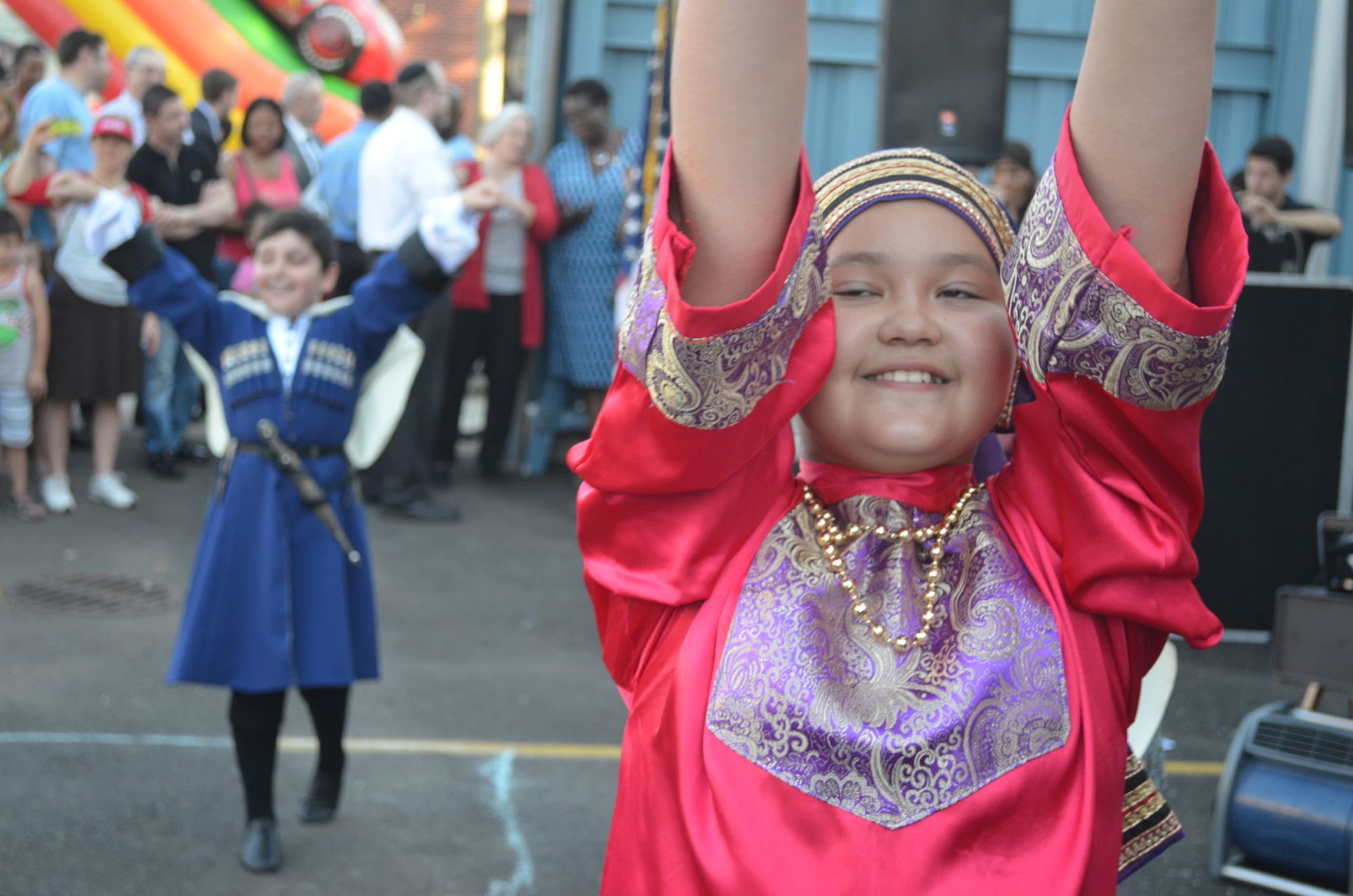 How To Get There
Get off at any stop on the B or Q trains between Kings Highway and the Sheepshead Bay station and you'll be in the neighborhood.
You can also catch the B4 or The B36, if you're coming from the west. And for those traveling from northern neighborhoods, the B44 Select Bus Service flies down Nostrand Avenue directly to the waterfront.
What To Eat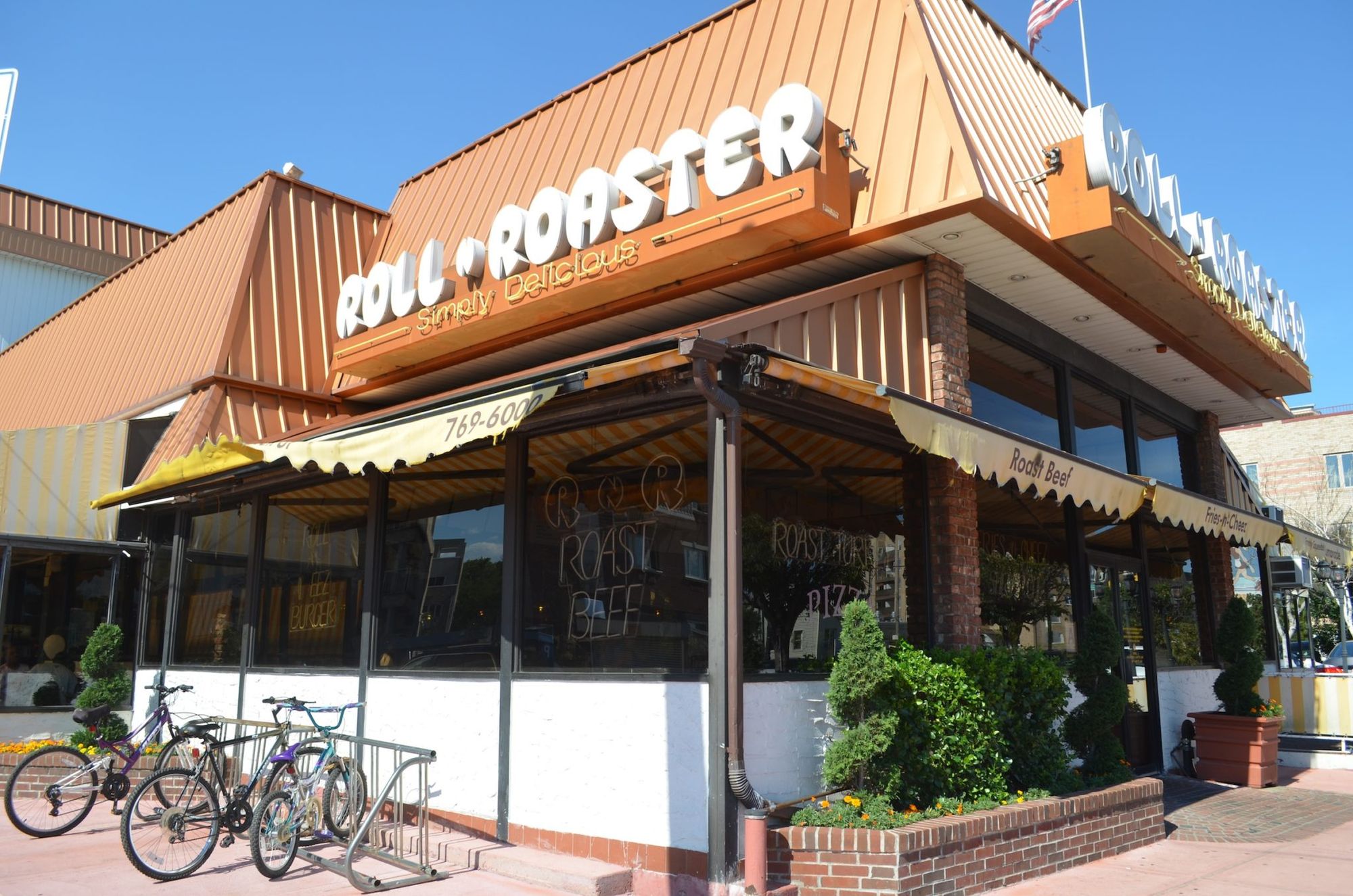 Sheepshead Bay is home to two of the most celebrated sandwich makers in the city — Brennan & Carr (3432 Nostrand Avenue) and Roll-N-Roaster (2901 Emmons Avenue) — and debate over which of them serves the best roast beef is one of the most divisive topics in the neighborhood.
Of course, visitors to Sheepshead Bay should surely sample the ocean's bounty, and there are several restaurant's near the water that dominate discussions about where to go for seafood. Climb onto a stool at Randazzo's Clam Bar (2017 Emmons Avenue) and feast on a plate of raw little neck or cherry stone clams, or pour their legendary marinara sauce over the fried calamari. (Known to regular patrons and waitresses as "calama!")
If you're looking for crustaceans, it's all about the crabs at Clemente's Maryland Crab House (3939 Emmons Ave). Located just off the Belt Parkway, this waterfront restaurant offers outdoor seating overlooking Plumb Beach Channel and serves all-you-can-eat crabs on Mondays and Tuesdays. There are also crab cakes and crab chowder, as well as lobster and shrimp dishes.
And don't leave out Yiasou (2003 Emmons Avenue) or Liman (2710 Emmons Avenue), both included in the Village Voice's list of New York City's "10 Best Bargain Seafood Restaurants."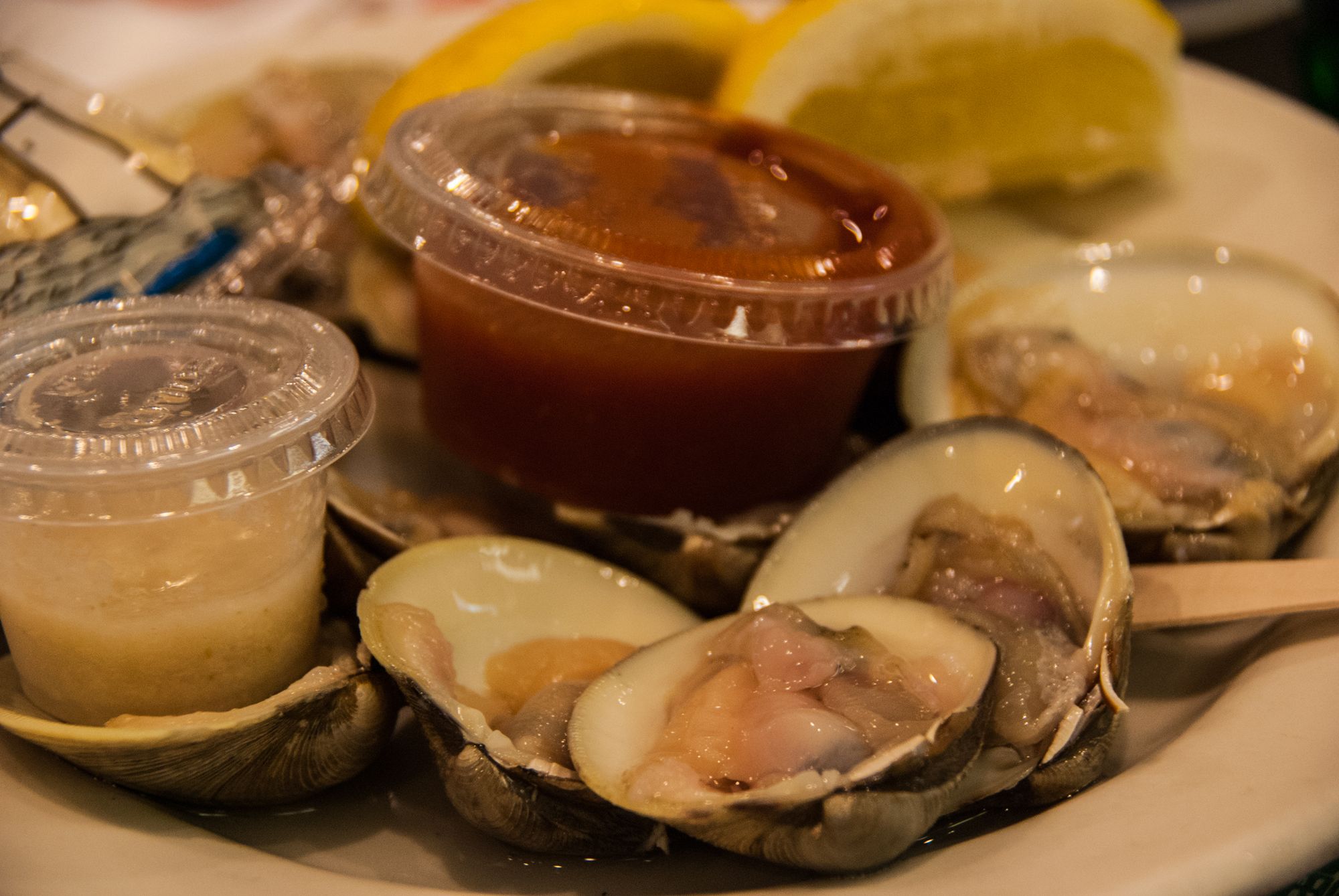 If you're looking to grab something a bit more casual, stop into Jimmy's Famous Heros (1786 Sheepshead Bay Road) for their outstanding sandwiches, which have kept the neighborhood favorite in business since the Great Depression. Or, run up to Jay and Lloyd's Kosher Deli (2718 Avenue U) for one of their old fashioned "overstuffed" sandwiches.
There are plenty of places to get your pizza fix in Sheepshead Bay — V & S Pizza (1723 Emmons Avenue), Trio (1907 Avenue U), and D'Amore (3003 Avenue U) come to mind — but the reigning king is surely Delmar Pizza (1668 Sheepshead Bay Road). This pie joint has been in business since 1957 and claims to be the originator of sauceless "white" pizza.
For those who would like to take their tastebuds beyond the states, there are more than a few great ethnic eateries throughout the neighborhood.
Along the waterfront, several Turkish restaurants offer their own specialties that continue to draw hungry customers. Opera Cafe & Lounge (2255 Emmons Avenue) boasts a sinfully delicious lamb shank, while Istanbul Restaurant (1715 Emmons Avenue) serves a char-grilled Branzini that will have you picking through the bones for every last bit of buttery flesh. Or, BYOB and mix it up with some mixed meat kebabs while enjoying a spectacular view of the bay at Rocca Cafe-Lounge (2712 Emmons Avenue).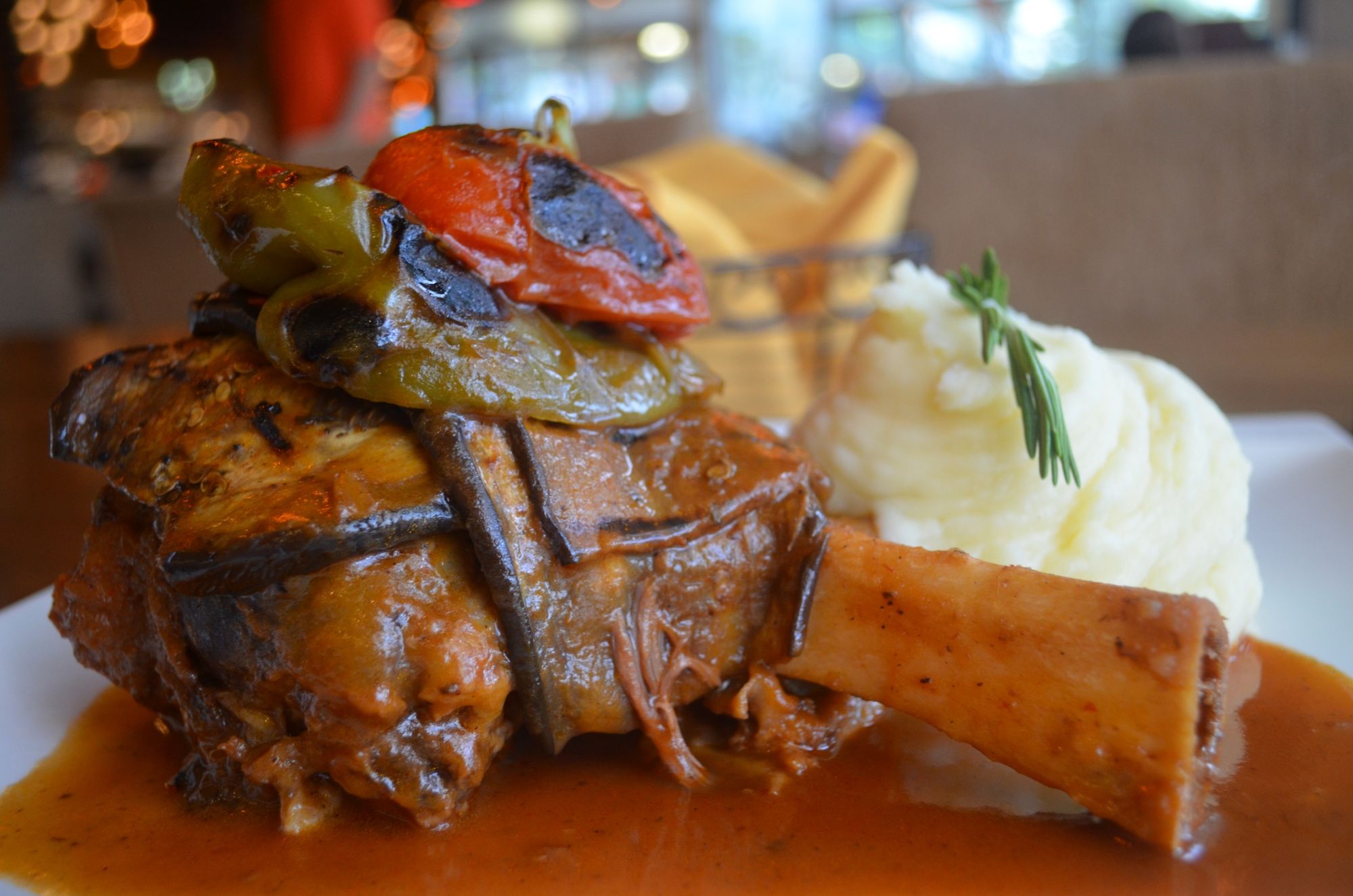 For Russian comfort food, you'll surely have to order at the Russian eatery Stolovaya (813 Avenue U), which translates to "cafeteria" or "canteen." Revered New York City food critic Robert Sietsema praised the restaurant for its delicious affordable fare and recommends the Georgian chicken tabaka and pelmeni and vareniki dumplings.
If your stomach is howling for cuisine from somewhere a little further west, stop in at Cafe Glechik (1655 Sheepshead Bay Road) for homespun Ukrainian food passed down to the owner/chef from his grandmother and great-grandmother, who were "go-to gals" for catered events in Odessa, according Glechik's website. Or head to the Uzbek restaurant Nargis Cafe (2818 Coney Island Avenue) for some hearty Central Asian comfort food like the meat-stuffed samsa or hand-pulled beef noodles.
After eating you may want to treat yourself to some sugary snacks. And since you're on staycation, why not make a special journey to one of Sheepshead Bay's prized dessert spots? Visit Ka Ka Bakery (1505 Avenue U) for an egg custard tart, or, if freshly filled cannoli is what you crave, hop over to T&D Bakery (2307 Avenue U) for some classic Italian pastries. And for those who just want to chill out, pop into Brooklyn's last remaining old-style Carvel ice cream parlor (2744 Coney Island Avenue) for some soft-serve.
Things To Do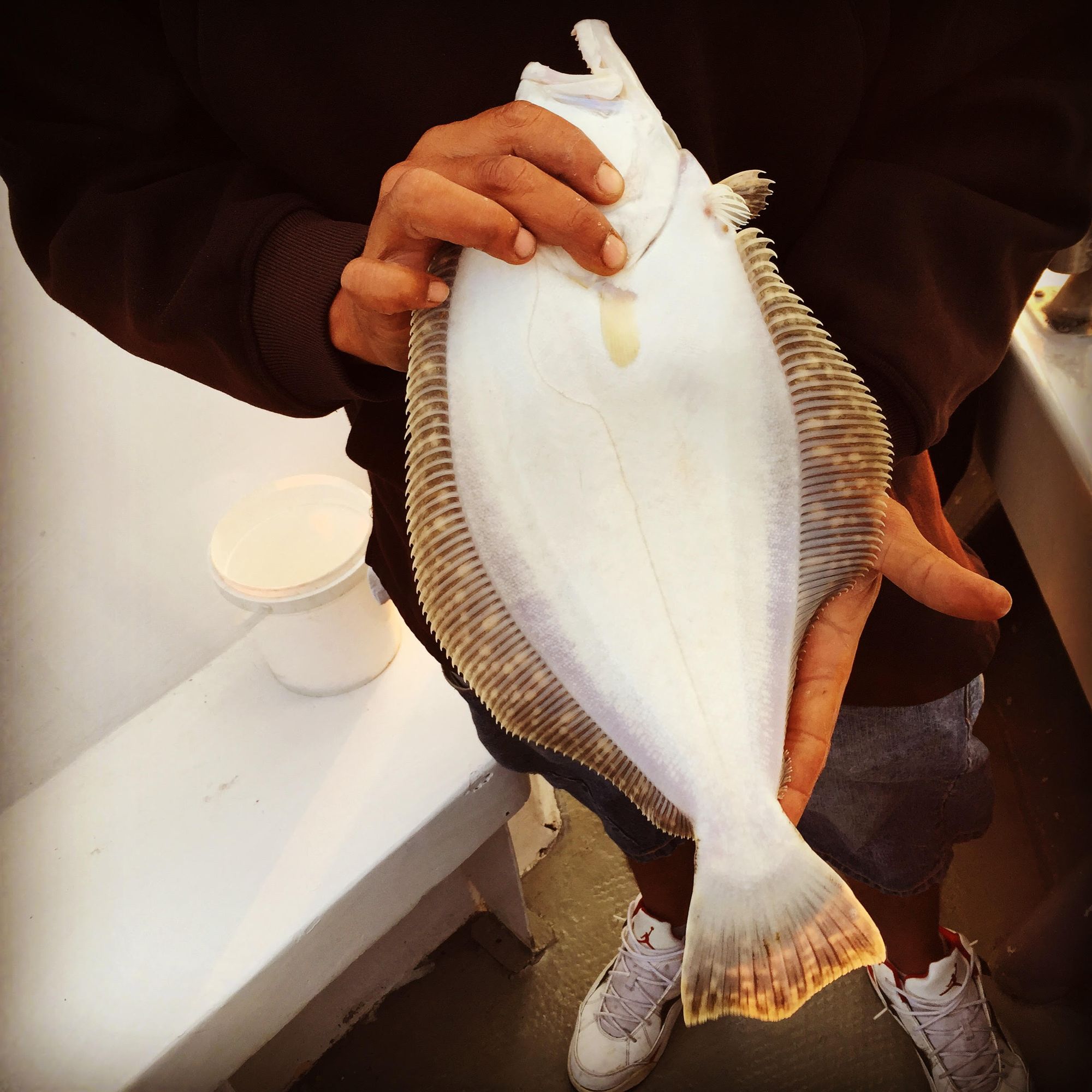 Obviously, one of the main attractions in Sheepshead Bay is the fishing. And one of the best ways to catch your own dinner is to climb aboard a charter boat docked along Emmons Avenue. The waters around New York Harbor host one of the most diverse ecosystems in the world, due to the warm and cold ocean currents that meet offshore in the New York Bight. Spend the day out in Jamaica Bay or New York Harbor fishing for fluke, striped bass, porgies, and bluefish. Tickets usually cost between $35 and $70, depending on how far out to sea you're going and how long your trip will last.
If you feel like traveling south and maybe dipping your toes in the ocean, stroll across the Ocean Avenue footbridge that links Sheepshead Bay with Manhattan Beach. The sandy shore is often less crowded than its western neighbors at Coney Island and Brighton Beach, and along the way you can stop by the nautical-themed Pat Parlato Playground (near Oriental Boulevard and Falmouth Street), which features a 36-foot pirate ship, wooden planks and passageways, seashell spray showers, talk tubes, a cast-iron cannon, a cargo net, and a crow's nest.
For those looking to connect with nature, head east along Avenue U to Marine Park. The 350-acre recreational area, which is the largest park in Brooklyn, offers plenty of hiking trails through the salt marsh. There are also boat launches, baseball diamonds, a golf course, and plenty of fun, educational activities put on by the park rangers.
Explore Historical Sites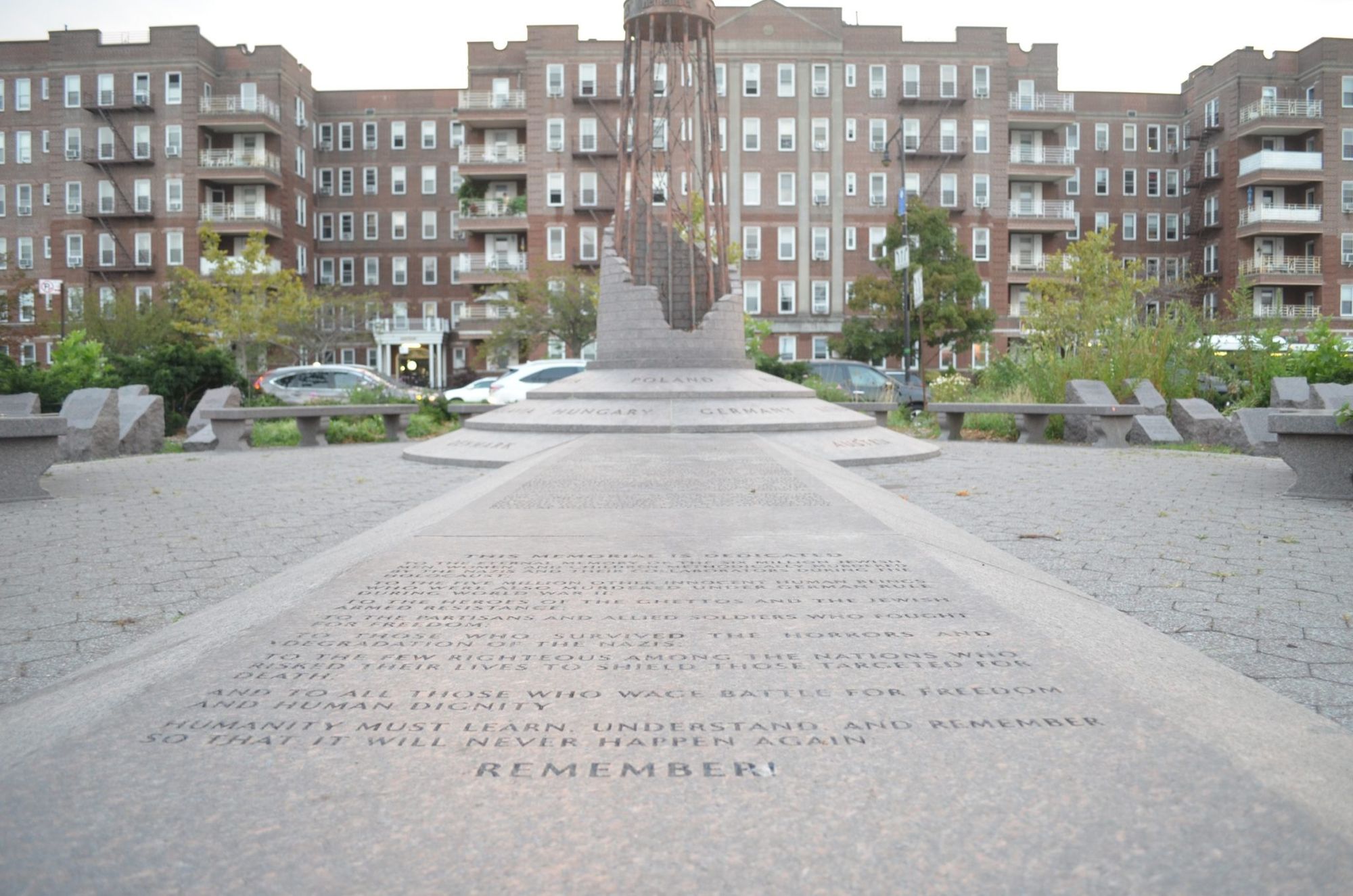 Sheepshead Bay is home to several landmarks and historical sites. Among them, New York's first public memorial to the Holocaust, located at the end of the bay near Emmons Avenue and West End Avenue. Inscribed with the poignant words of Nobel Peace Prize-winning author Elie Wiesel, the eternal light stands among granite stones dedicated to the victims of Nazi genocide.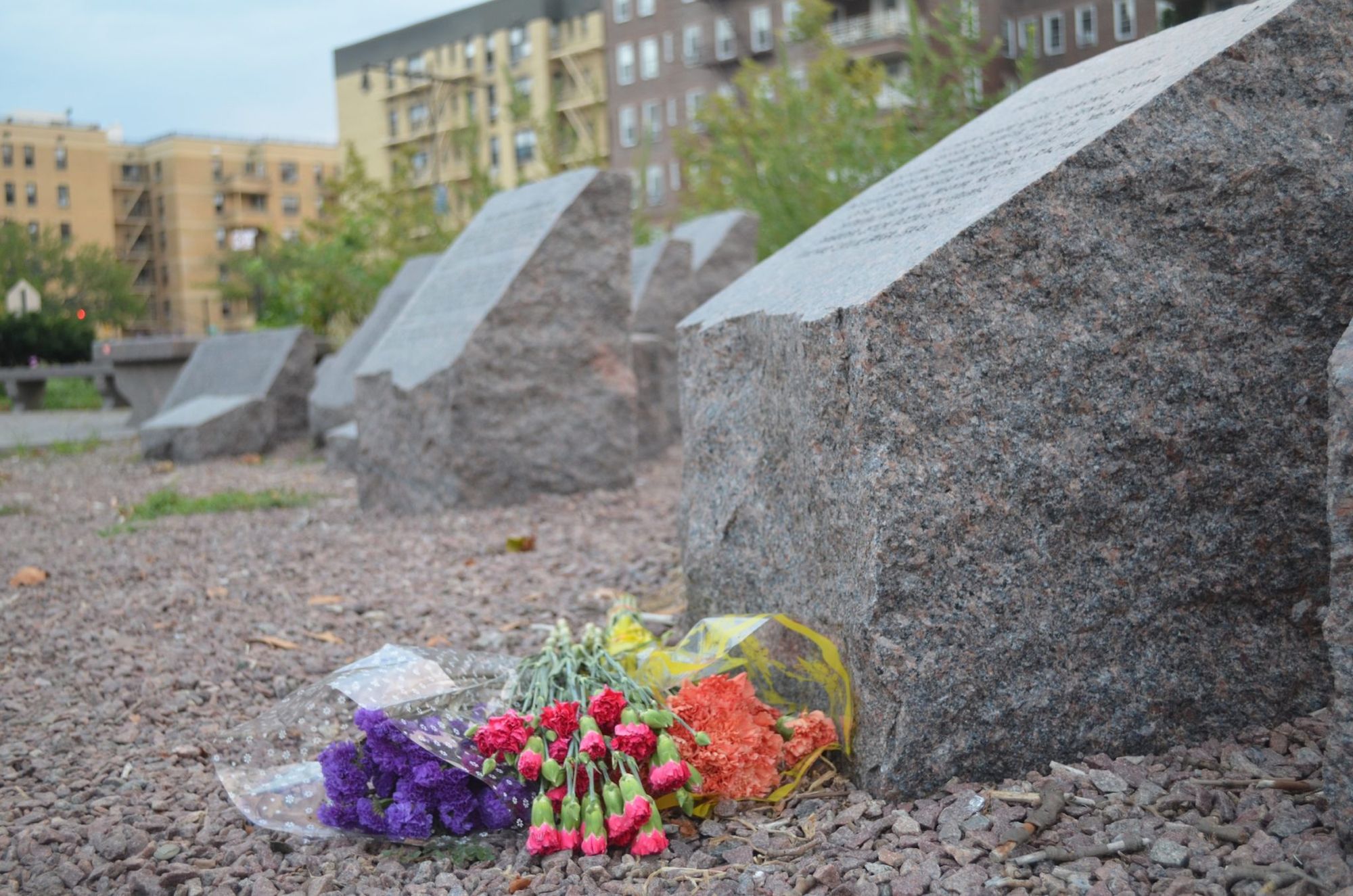 Further down Emmons Avenue, you'll find the historic Lundy's building. The property, once occupied by a sprawling seafood restaurant that opened in that location during the 1930s, was made a New York City landmark in 1989. Although currently occupied by the gourmet food market Cherry Hill, the building's sand-colored stucco and Mission tiles are still preserved.
Sheepshead Bay also has more than a few hometown heroes. Among them, Seinfeld co-creator and serial grouch Larry David and host of NPR's Fresh Air Terry Gross. But perhaps no resident is more celebrated than football legend Vince Lombardi, the namesake of the Super Bowl Trophy and head coach of the 1959-1967 Green Bay Packers. The house where he grew up still stands on East 14th Street, between Avenue Z and Avenue Y, and a plaque dedicated to his memory rests beneath the flagpole in the small triangle where Jerome Avenue meets East 17th Street and Sheepshead Bay Road.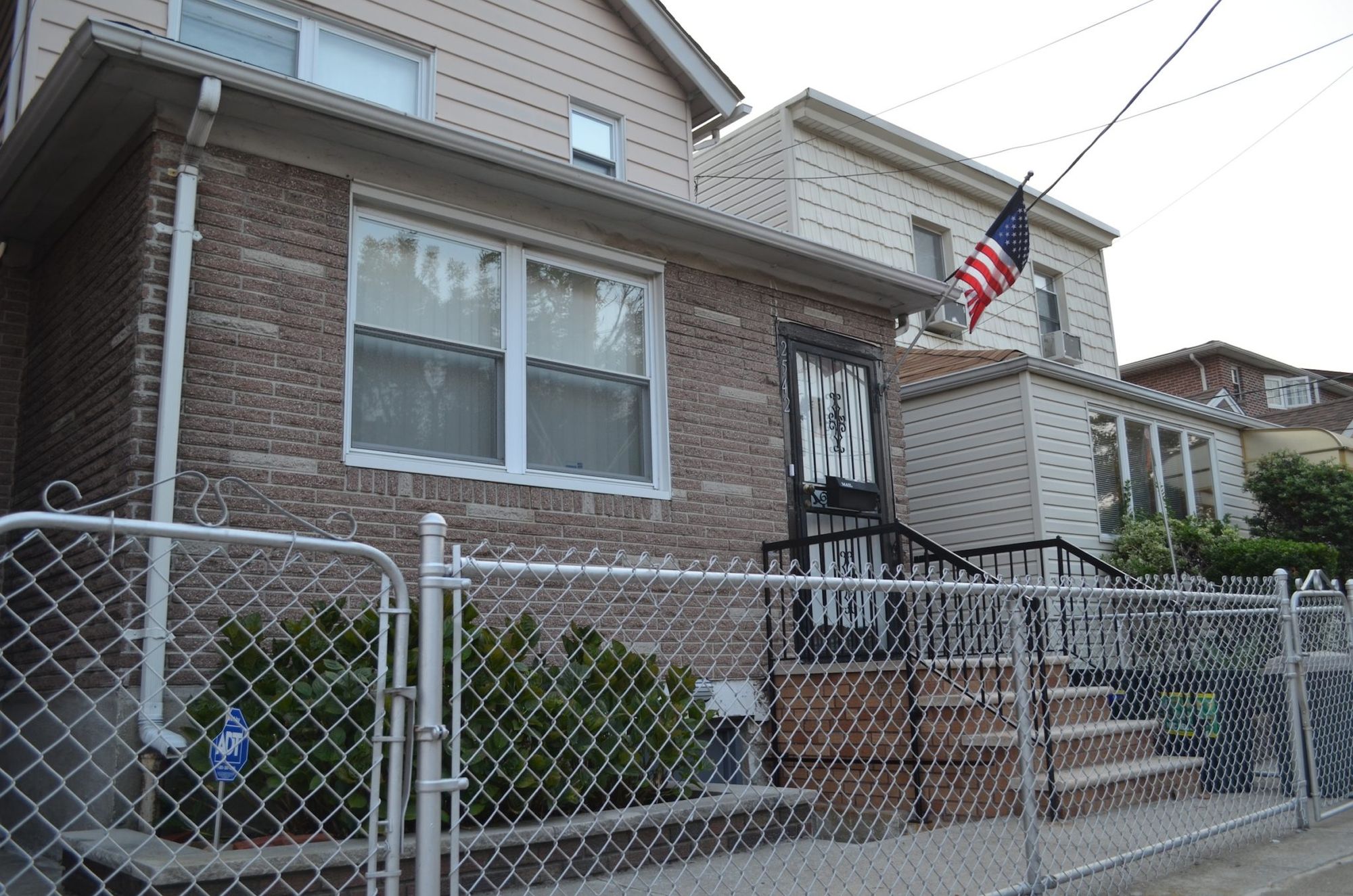 And don't miss Saint Mark's Church. The parish has worshiped in the neighborhood for more than 150 years — though the current location, at 2609 East 19th Street, was originally built in 1931, according to the parish website. Inside, you'll find ornate stained glass windows, grand marble columns, and dazzling ceiling paintings.