Brooklyn Navy Yard Expansion Aims To Add 8,000 Jobs By 2020, Say Business Leaders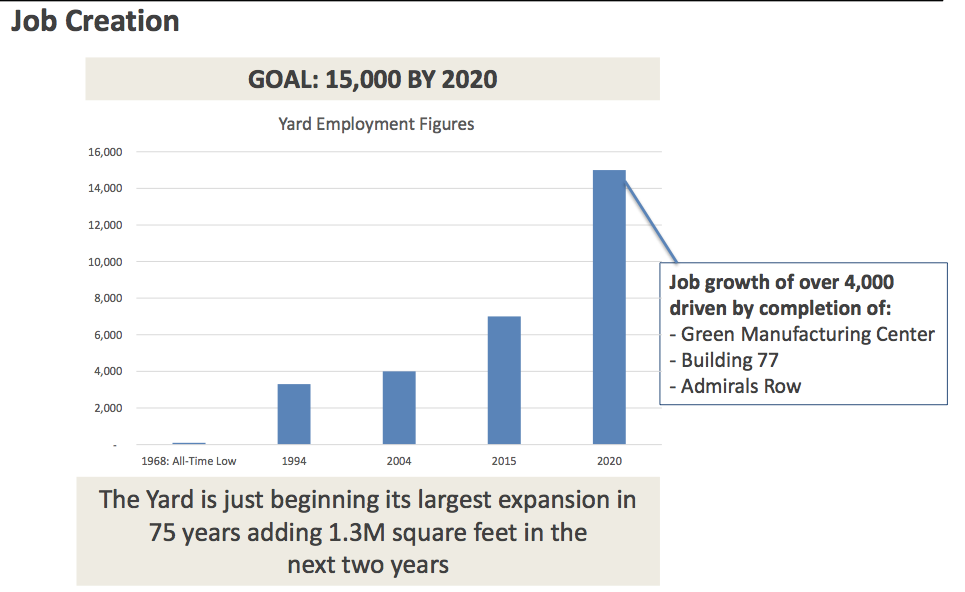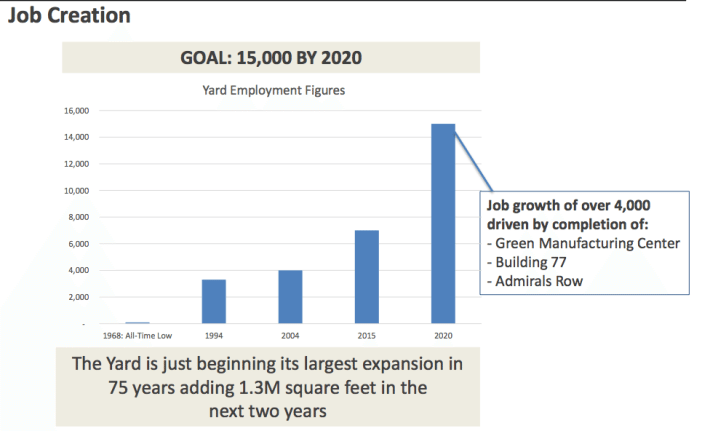 The Brooklyn Navy Yard was once a major hub of economic activity in the United States and New York City starting two centuries ago and, for the past decade or so, has been steadily increasing its influence and impact in local film, manufacturing and industrial sectors.
This past Monday (June 8), Navy Yard CEO David Ehrenberg has explained to Brooklyn business leaders an outline of how this continued growth will occur — and bring more than just thousands of new jobs to the area — through three ongoing development projects.
The Navy Yard, explained event co-host Carlo Scissura, president and CEO Of the Brooklyn Chamber of Commerce, "is a microcosm for Brooklyn's growth, opportunity and future."
The details of the three development projects are as follows:
A $66 million "adaptive reuse project" of the Green Manufacturing Center will be completed by the end of this year and bring 800 new jobs to the Yard. It is funded through city funding and state and federal tax credits. The two anchor tenants are Crye Precision and New Lab.
Building 77 is the Yard's "largest project in recent history" and will serve as a "driver of expansion." The $140 million renovation and modernization project of the historic 1 million square foot building will be complete in late 2016 and create 3,000 jobs. Funding came from the city ($81.8 million) and the Navy yard plus private donors ($56 million).
The historic and dilapidated Admirals Row site will become, as reported last month, the site of a 74,000 square foot Wegmans supermarket, as well as 127,000 square feet of light industrial space, plus 79,000 square feet of "other retail." Ehrenberg describes the Admirals Row project as fulfilling a community commitment while also creating jobs. The site will be completed in 2018 and have LEED Silver certification or higher.
Admirals Row partner and existing Navy Yard tenant Steiner Studios — the third largest movie studio in the country — is also undergoing an expansion of 960,000 square feet, adding sound stages and a backlot — a project that is estimated to create 2,200 permanent jobs within both the movie and manufacturing industries.