The Brooklyn Hospital Center and Mount Sinai Heart Collaborate to Provide Comprehensive Cardiac Care in Downtown Brooklyn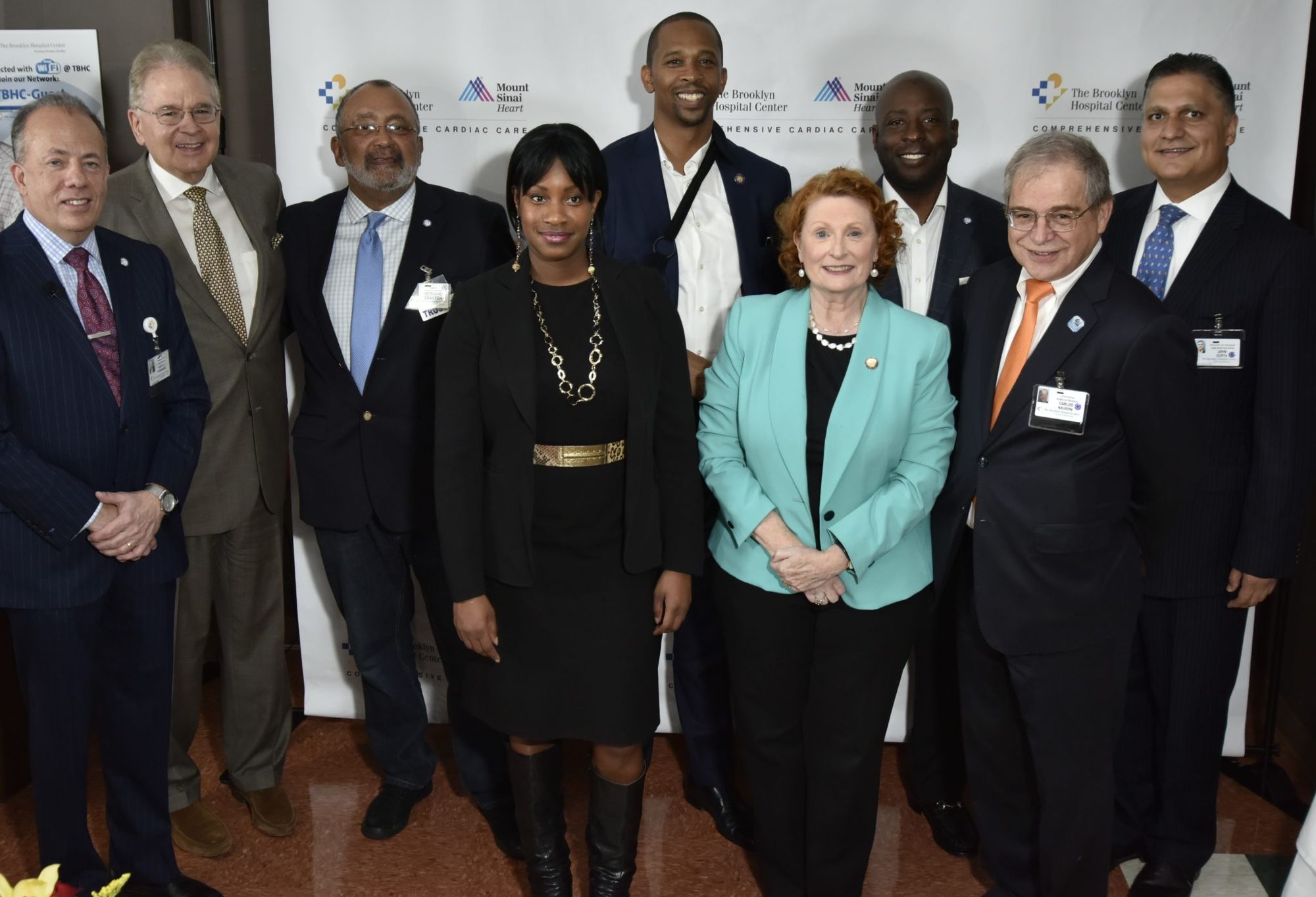 The Brooklyn Hospital Center (TBHC) and Mount Sinai Heart hosted a breakfast reception on November 16, to celebrate a clinical collaboration that provides access to comprehensive cardiac care in Downtown Brooklyn. The alliance makes it possible for TBHC to offer sophisticated preventive, diagnostic, interventional and treatment services such as electrophysiology (EP) studies and percutaneous coronary interventions (PCI).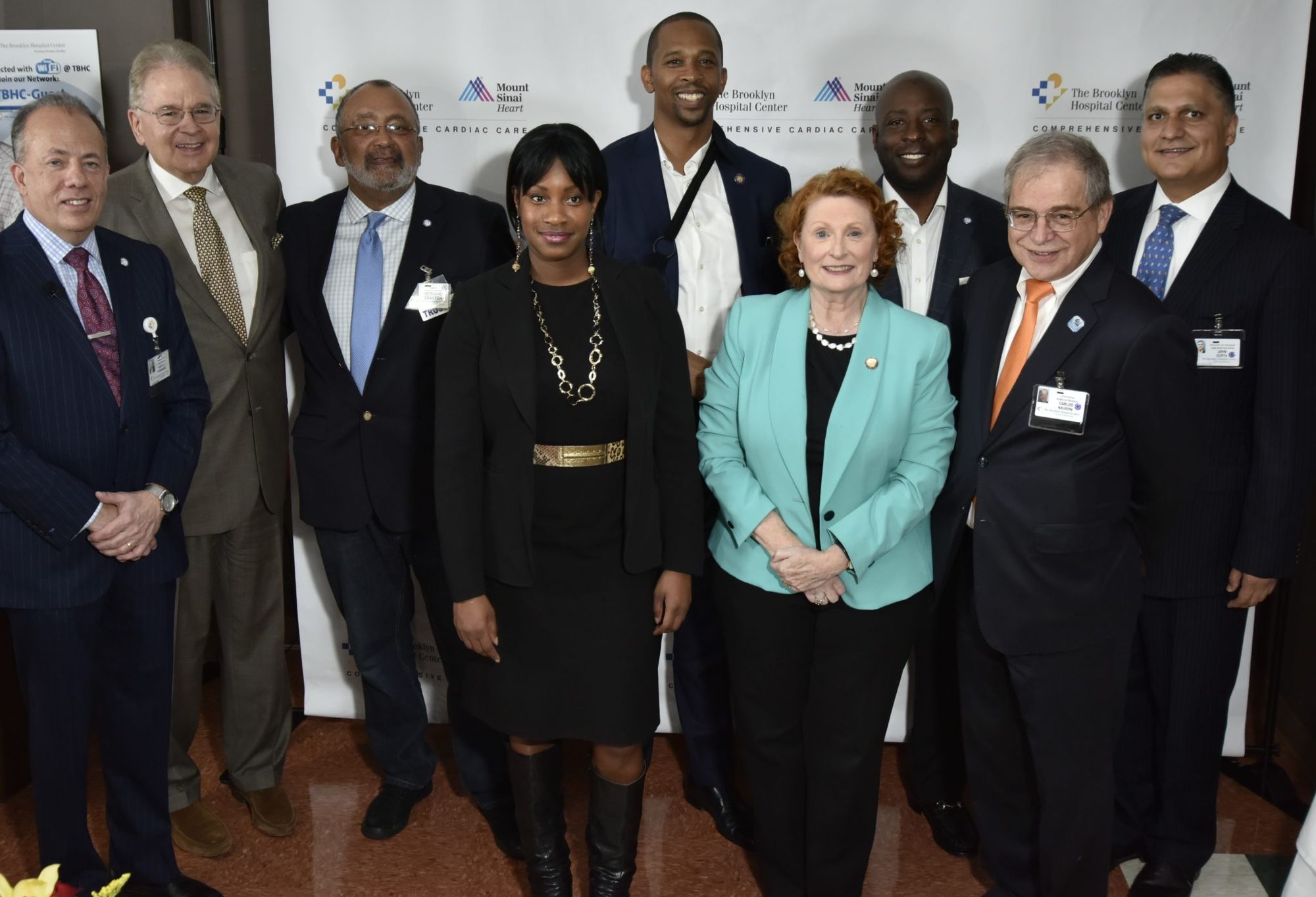 "Now patients can receive this care from top physicians at a first-rate facility right in their own neighborhood without having to cross a bridge," said Gary G. Terrinoni, President and CEO of TBHC. "The expansion of TBHC's cardiology services means increased access to high-quality care for nearly one million Downtown Brooklyn residents, both in incidents of emergency and preventive care, allowing us to better continue Keeping Brooklyn Healthy."
"Downtown and North Central Brooklyn has a significant community need for PCI and EP services as evidenced by a disproportionately higher percentage of premature deaths related to heart disease, low utilization of PCI services due to lack of access, and high rates of transport out of the borough for such services," said Samin Sharma, MD, Director of Clinical and Interventional Cardiology at The Mount Sinai Hospital. "Mount Sinai has a 19-year track record of offering the highest level of patient safety in New York State, and we pleased to provide our clinical expertise in PCI to TBHC."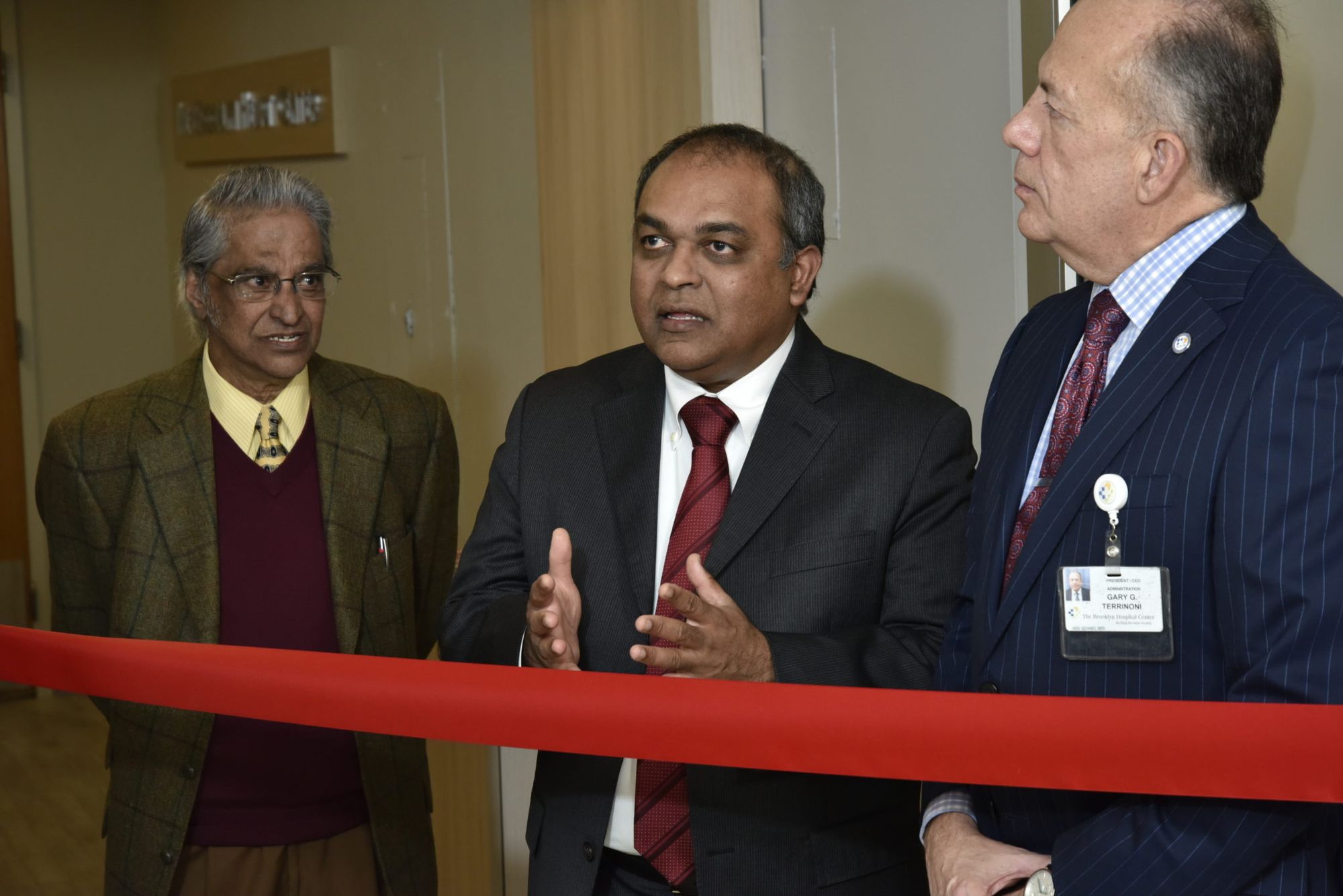 Arthur Klein, MD, President of The Mount Sinai Health Network added, "This alliance demonstrates the high value we place on delivering quality cardiac care to the Downtown and North Central Brooklyn communities. Mount Sinai is proud to collaborate with The Brooklyn Hospital Center as part of our expanding network."
Srinivas Kesanakurthy, MD, director of TBHC's newly enhanced program said, "With the expansion of these services and the building of our full-service cardiac catheterization lab, thanks to Mount Sinai Heart, our heart experts are able to offer a full spectrum of high-quality cardiac care. When every second counts, our community can count on TBHC before, during and after a cardiac event. We are very grateful to Mount Sinai to make this clinical partnership possible."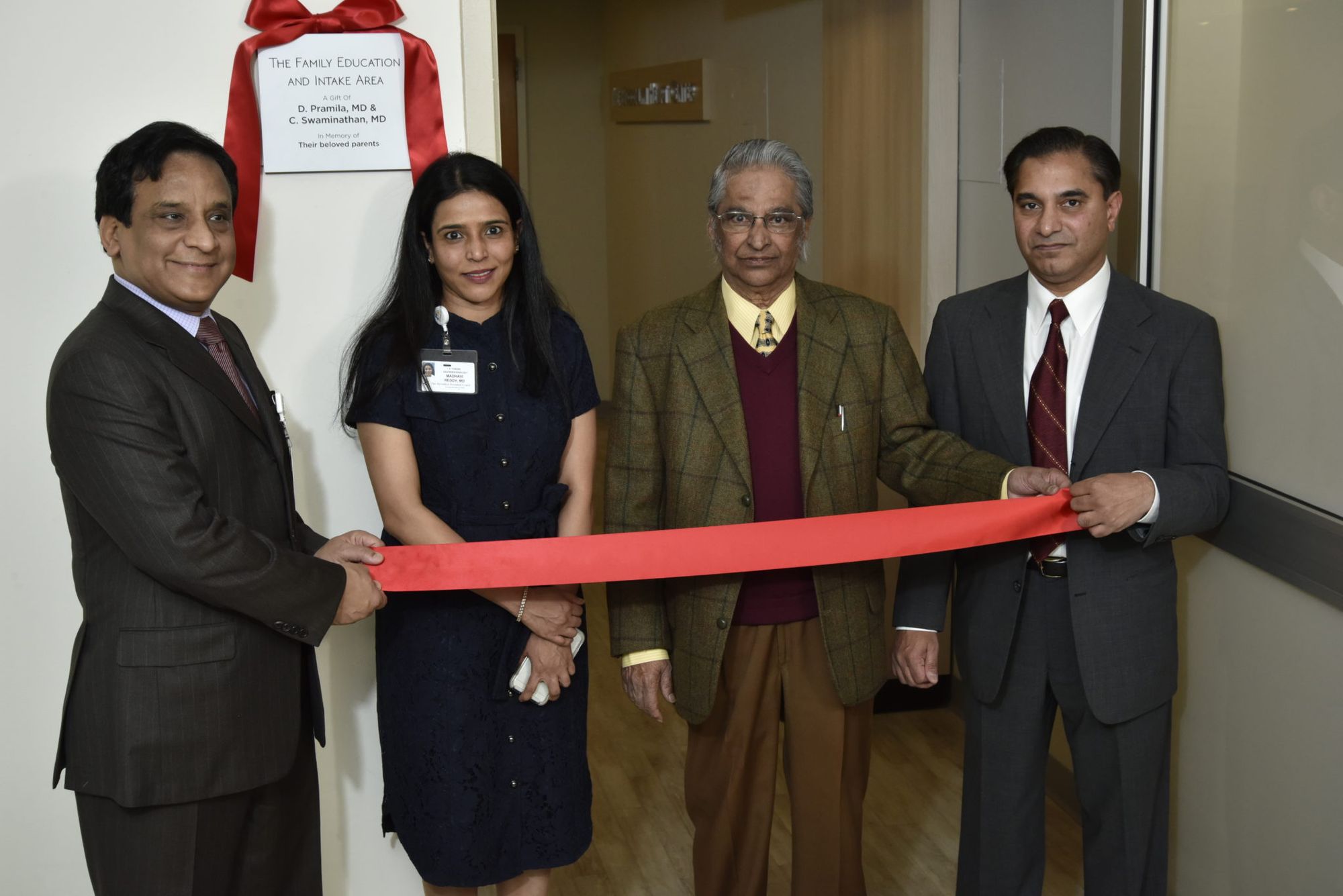 Distinguished guests included New York State Assemblyman Walter Mosley, New York State Assemblymember Jo Anne Simon, New York State Assemblyman Joe Lentol, Deputy Brooklyn Borough President Diana Reyna, and Drew Gabriel from the Office of the Governor.
A ribbon-cutting took place to acknowledge the gift of the Family Education and Intake Area in TBHC's Cardiac Catheterization Lab by long-time TBHC physician Chennareddy Swaminathan, MD, and his wife, D. Pramila, MD, in memory of their beloved parents. Their son, Sarath Reddy, MD, is Chief of Cardiology at TBHC.
For more information about comprehensive cardiac care at TBHC, call 718.250.8265 or visit tbh.org/brooklynheart.
This post was sponsored by The Brooklyn Hospital Center (TBHC). If you would like to reach our readers, please contact us.