Brooklyn Historical Society Sparks Conversation On Status Of Black-Owned Businesses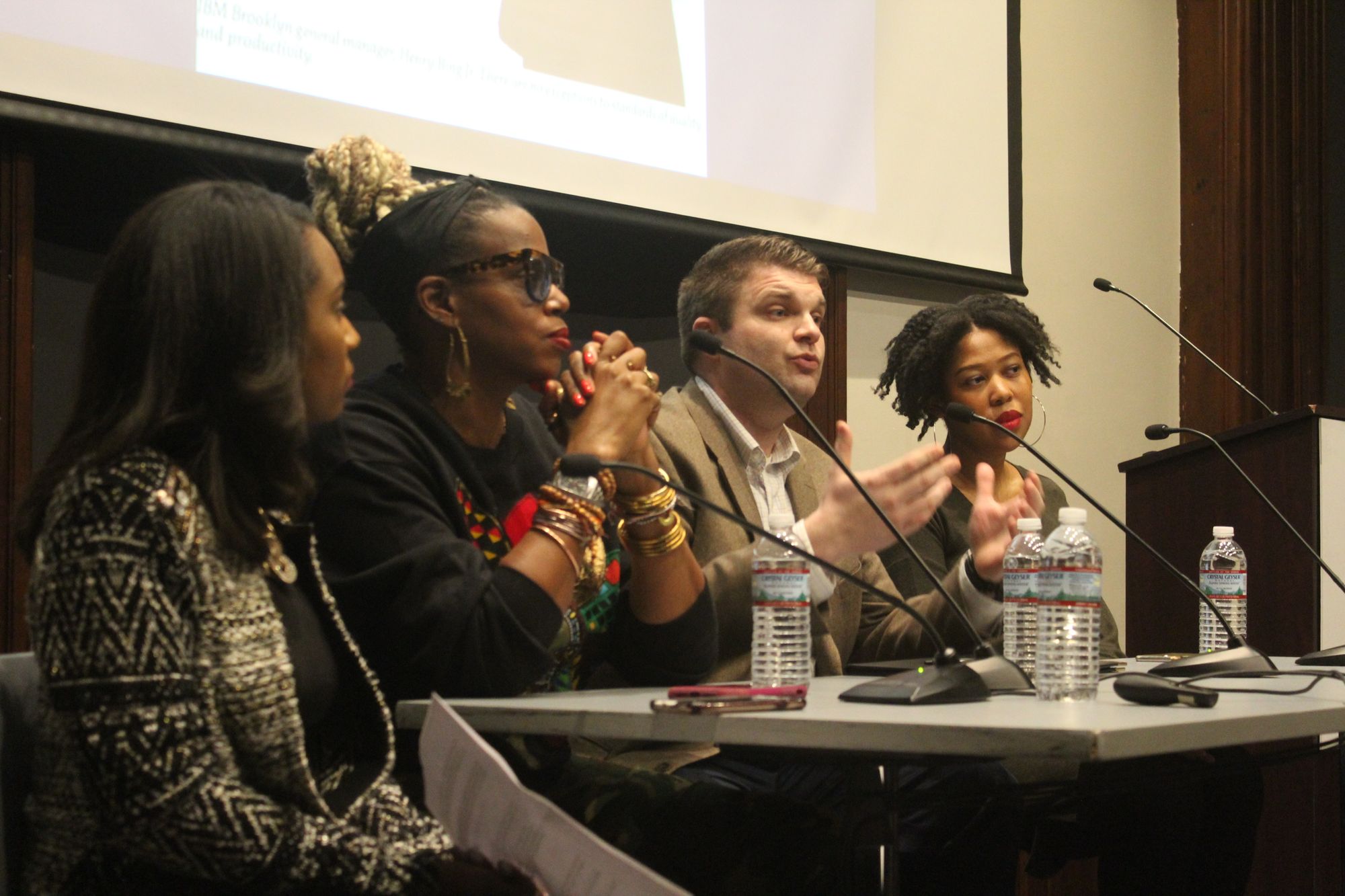 BROOKLYN HEIGHTS – "Becky – girl, go." This is a part of what Jyll Hubbard-Salk, founder of the Crown Heights yoga studio Urban Asanas, said when discussing the gentrification of the neighborhood she grew up in at the panel discussion Black-Owned Businesses: A History of Enterprise and Community in Brooklyn hosted by the Brooklyn Historical Society on February 11.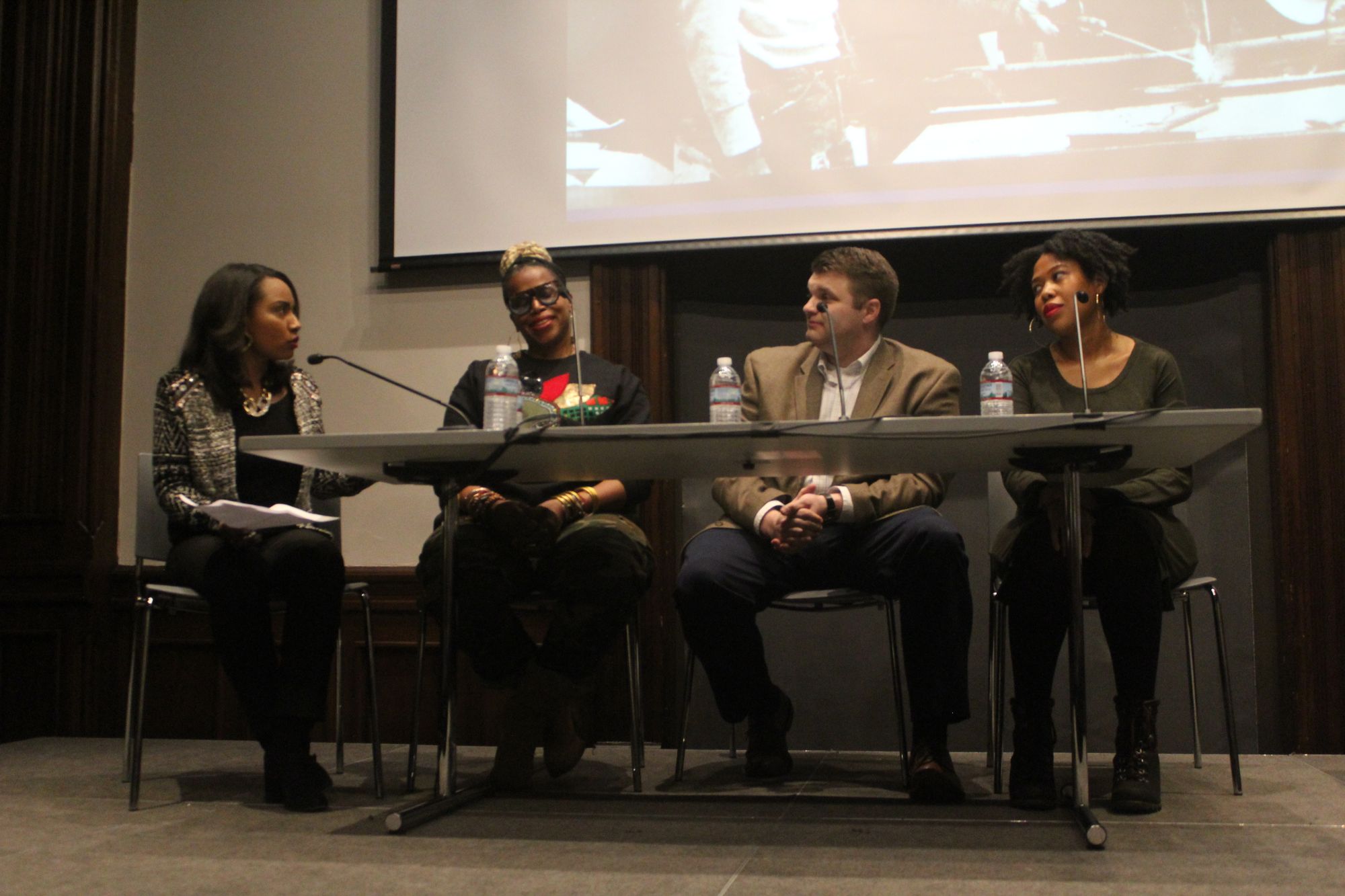 Moderator Selena Hill, Digital Editor at Black Enterprise and host of What's Eating Harlem?, asked the panel questions about gentrification in the neighborhood, the struggles of being a black business owner, and the social impact, history and current status of black-owned businesses in Brooklyn.
The panelists included: Hubbard-Salk; Cynthia Gordy Giwa, Editor-in-Chief and co-founder of Black-Owned Brooklyn; and historian Jason Bartlett.
One question the panelists tried to answer: Are black-owned businesses declining or is there a new renaissance?
"If you look at black business the way I do — it's a positive story," Giwa said. "It's a loving story, about a lot of beautiful businesses, like Jyll's, but the numbers are not exactly that cheery because of the gentrification of rent."
Giwa referenced census data that reveals an increase in overall black-owned business in the nation, but a decrease in New York.
"There is something going on there that is very specific to the city," Giwa said. "So as much as we talk about urban development and economic growth, that growth is not being shared equally among different races, and particularly black people, so I think that backdrop of gentrification adds another level of dimension."
But gentrification itself can be hard to define, Bartlett added.
"The challenge is you have to ask when and where," he said. "The term gentrification is hard to pin down. Historians will look at education, others will look at income, while others will look at the increase of rent prices. What we can say is that at this moment in American history, there are defined black business and the communities that they serve have trillion-dollar black buying power."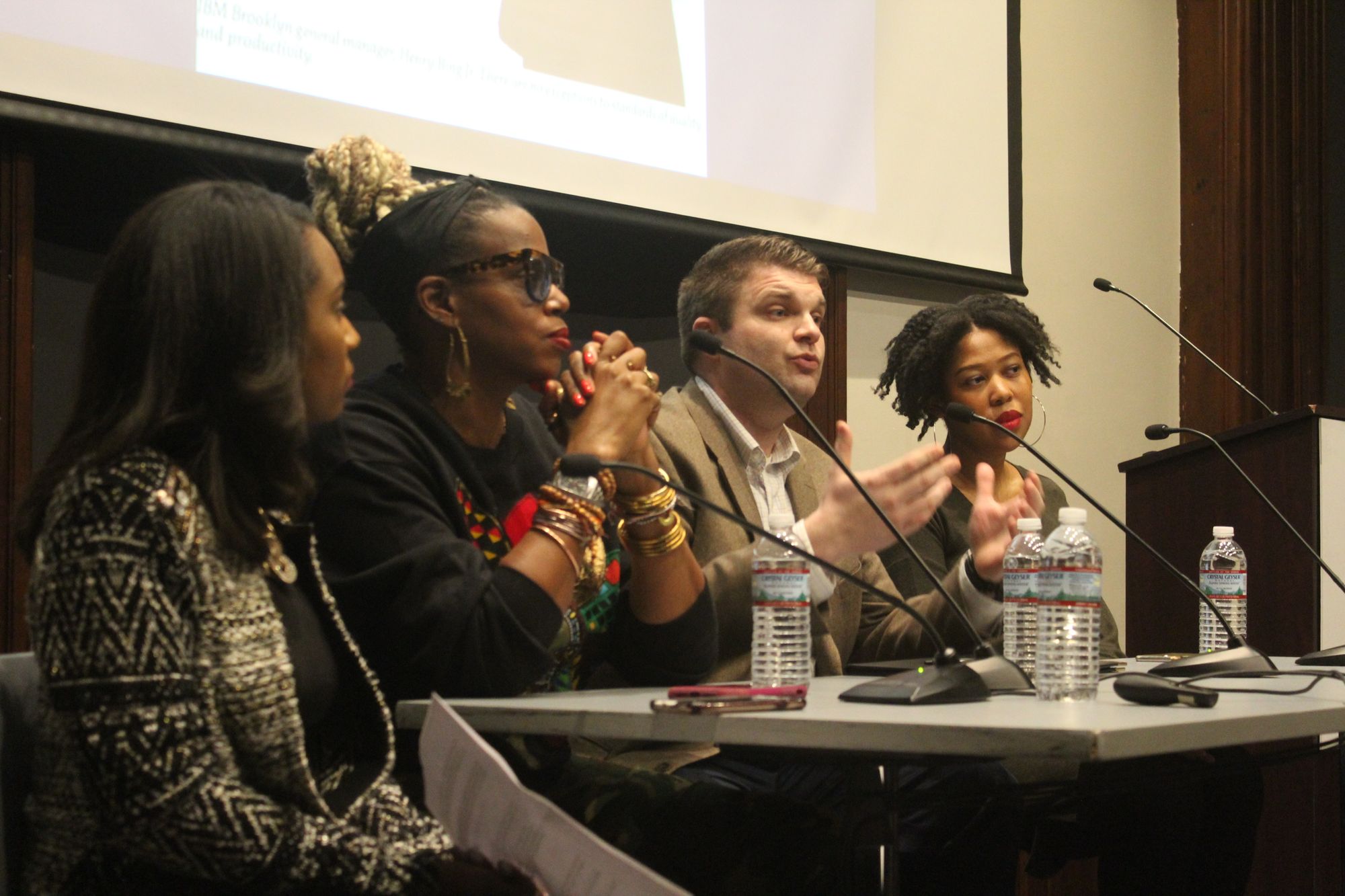 When Hubbard-Salk first began her business she knew she would have to work twice as hard to make it as a black business owner. Yoga is her life, but it's not easy. She said she was offered donated yoga mats, but knew she needed to buy new ones because of what she was building. Her rent is doable, but not because of luck. Hubbard-Salk said her passion and hard work are what keep the business alive.
"I always feel like I have to do so much extra, and I want to say it's not fair," she said. "But what do I do, except keep doing what I do and hopefully touch someone's life? I try to change lives and make things better. The universe is handling me and they're handling me well."
Rent may be doable for Hubbard-Salk, but she said some of her students have had to leave the neighborhood due to increased rent prices.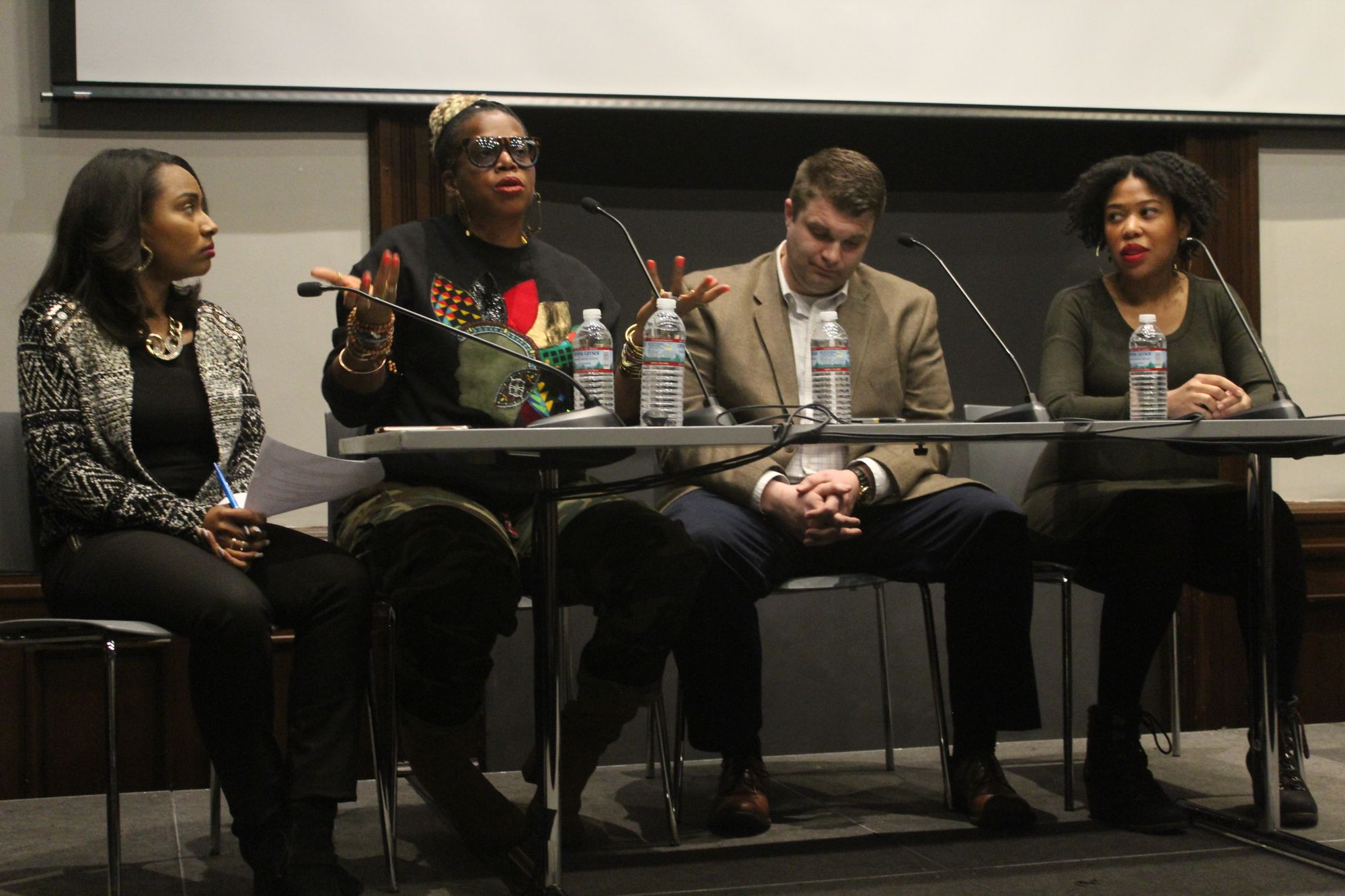 "A lot of my students are getting priced out," she said. "They can't afford to stay in the neighborhood and it's not just black students. It's everybody. They can't afford to stay in Brooklyn. Now it's cheaper to stay in Manhattan. The people moving into the neighborhood are dry. I want to get the old 65-year-old West Indian woman who has high cholesterol who might have to get her leg amputated and needs to get her stress level down. I need her. Becky, girl, go."
Giwa said she uses her online publication to document and preserve black-owned businesses because they serve as safe and multifunctional spaces.
"A lot of the business [owners] that I cover are either Brooklyn natives or people who have been here for a long time," Giwa said. "They're really invested. Not just the business, but they're deeply invested in their community and because of that you'll find that black-owned businesses are not just places that sell goods, but they're a place that can tell you a much broader story about Brooklyn and the diversity of our cultures."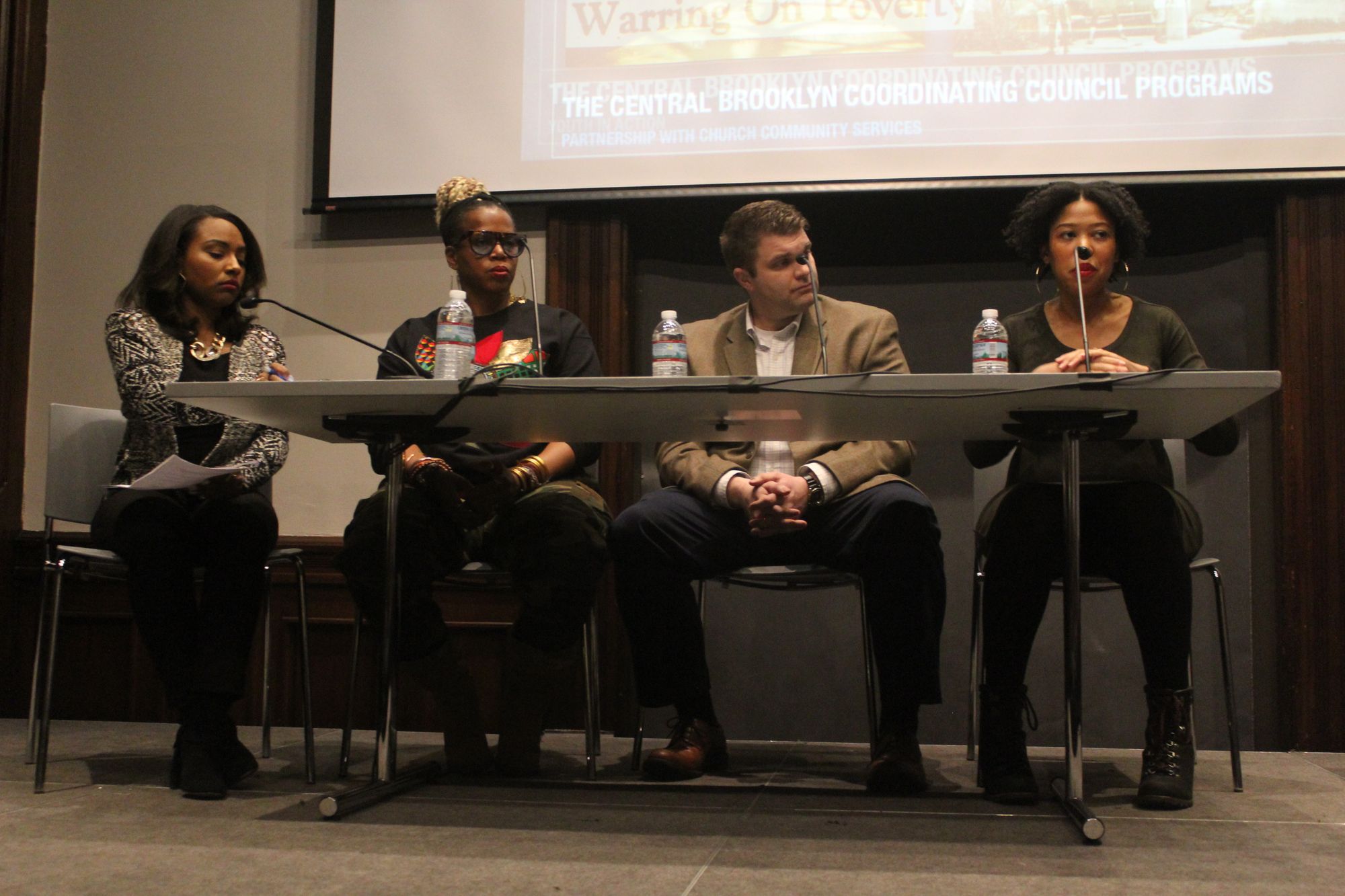 Urban Asanas is a part of this narrative. Hubbard-Salk said having these safe spaces are beyond black and white. It's human.
"It's just important to me — especially in times that we are in — that I have something that is attainable for everyone and it's just so necessary and important right now," Hubbard-Sulk said. "You can come in and if you need to cry, you can cry. If you need to breathe, you can breathe. Just be. And that's what that studio is. It's a safe space."
When the panelists were asked what communities can do to keep the businesses alive, they agreed it's a part of a collective participation and conscious consumerism to support black-owned businesses.
"Please remember how important this part of American history is to our grand narrative," Bartlett said. "There is no American History without black history. There is no centrality of the American struggle without the stories of people from our past and people right now who are helping move this story forward."