Brooklyn Brine Sets Up Shop in Park Slope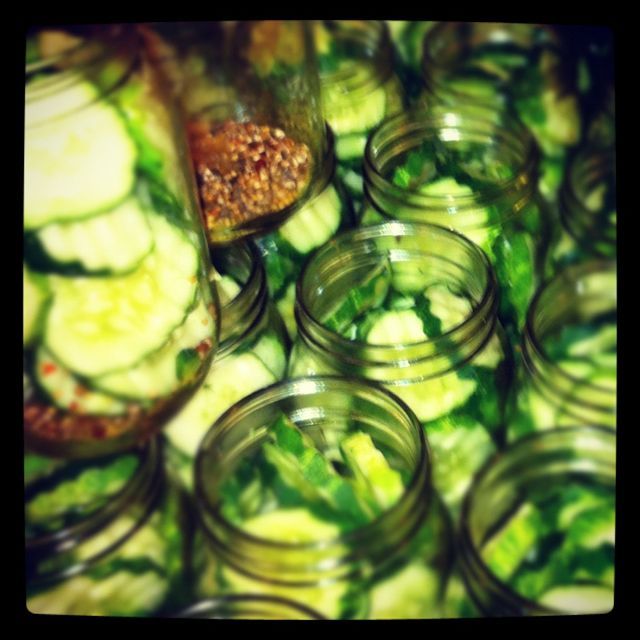 photo via PSFC
Brooklyn Brine, our neighborhood gourmet pickle factory, just opened a new factory in Park Slope (574A President Street between 3rd and 4th Aves). And unlike their previous factories, this one's got a shop on the premises.
It's not that we couldn't get Brooklyn Brine's wares before — Blue Apron and Union Market both stock 'em, and these days, the Coop is carrying them, too (check the end cap) — but there is no retail pleasure like buying something right at the source.
FiPS toured the new space and came back singing the praises of the place ("everything looked clean and fresh and yummy" may not be the most scientific analysis, but it's pretty much what I'm looking for in a pickle factory). The  (hugely under-appreciated) Park Slope Food Coop's Produce Blog paid a visit, too, and noted, in their PSFC-y way, that Brooklyn Brine uses exclusively locally-sourced cucumbers ("hence the great push to get things in jars right now").
In addition to the old briny standbys — classic deli pickles, bread and butter pickles — Brooklyn Brine does a beery Hop Pickle (it's a collaboration with Dogfish Head), a tangy Whisky Sour Pickle, and a damn spicy pickle called…wait for it…the Damn Spicy Pickle. They've also got an extensive collection of non-cuke-based options (lavender asparagus, anyone?).
At $8 a jar, these aren't the city's cheapest pickles, but according to the Daily News, they're the city's best. Have you stopped by yet? Got a favorite?