Brooklyn ARTery Craft Market Coming to Rugby Road in September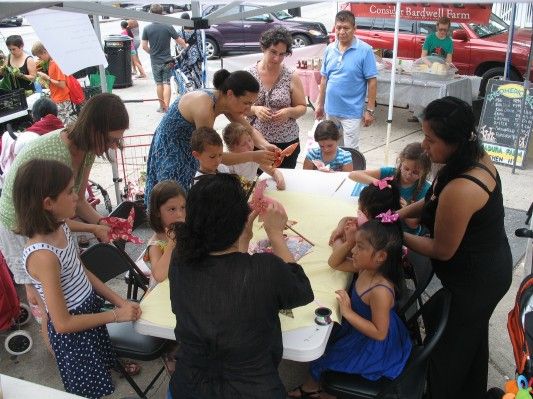 Brooklyn ARTery has received a permit for its craft market, and will be setting up along Rugby Road between Cortelyou and Beverley on Sundays starting September 9, running weekly through November 18.
Neighbor Susan Siegel, who's running the market, wants to thank everyone for their ideas and support after her initial announcement about the market here on the Corner back in April.
"That is what I am about, responding to the needs and ideas of the community," she tells us. "Now that SAPO finally gave me a permit, which took over 90 days, I have to hustle to find good and a variety of vendors."
The market is accepting vendors online, and is looking for "a good mix of handmade merchandise: Jewelry, bags, clothing, health and body products, home décor and furniture, cards crafts, speciality food items, pottery, and accessories."
Rates are below, and must be reserved and paid for in advance:
$50/day: for 5+ Sundays
$75/day: for 2-4 Sundays
$100/day: for 1 day only (can be shared with one vendor)
They'll also continue to have classes for adults and kids in the fall, with info on those coming soon.
Photo of neighbor Sarah Shears showing kids how to make paper pinwheels at a workshop on Sunday via Brooklyn ARTery.