BREAKING: Sushi Car Flips Over On Midwood Streets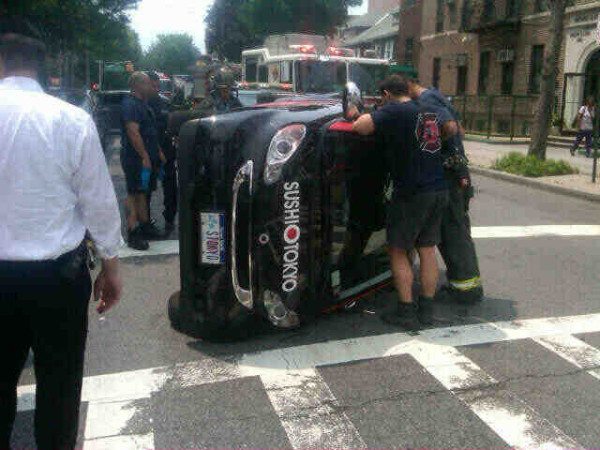 A Smart car serving as a delivery vehicle for Sushi Tokyo flipped over on East 12th Street and Avenue N.
It's not immediately clear what caused the vehicle to flip over, but firefighters responded to the scene to help get the car right side up. There were no serious injuries reported, according to NYScanner, a police buff on Twitter who posted the photo above.
Sushi Tokyo is located nearby, at 1360 Coney Island Avenue.